Jorseval Craik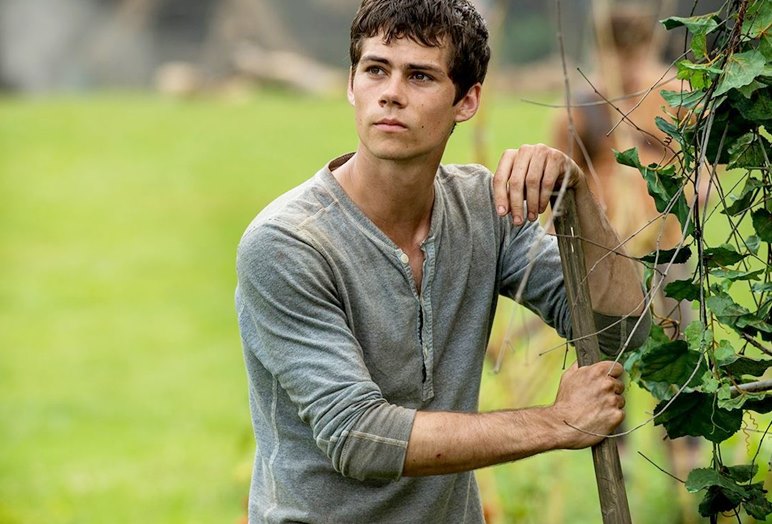 Basic Information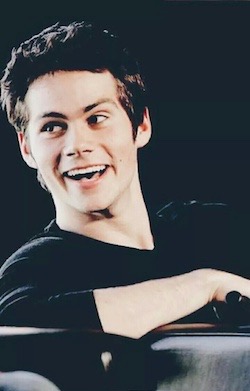 | | |
| --- | --- |
| Level: | |
| Race: | Attuned |
| Nationality: | Natural |
| Citizenship: | Hollowed Grounds |
| Profession | Vagrant / Priest |
| Primary Organisation | |
| Secondary Organisation | |
Character Information
| | | | |
| --- | --- | --- | --- |
| Face Claim: | Dylan O'Brien | Strength: | 8 /30 |
| Age: | 26 (Leafchange 284 PC) | Dexterity: | 10 /30 |
| Height: | 5' 10" | Endurance: | 8 /30 |
| Weight: | 145 lbs | Luck: | 9 /30 |
| Gender: | Man | Relationship Status: | Devoted to the Old Gods |
| Orientation: | Opportunist / Pansexual | Deity Alignment: | |
Appearance
Build :: Jory is, in the most generous terms, a bit rangy. His long-limbed frame is built by a mix of rough living and a chronic case of self-neglect that leaves him often looking a little worse for the wear. He doesn't exactly always feed himself properly so along with a rather under nourished cast to his cheeks and collarbones, he has a difficult time putting on or keeping any real muscle. He suffers from frequent insomnia, giving him a natural pallor and perpetual dark circles under his eyes.

Movement :: Jory seems to only be able to master the two extreme ends of the spectrum when it comes to motion. For a majority of the time, he has and expressive and frenetic way of moving, complete with a rather extensive array of exaggerated facial expressions. In his rare contemplative moods, or when he's being especially observant, Jory adopts an almost unnatural stillness that looks all the stranger on him by contrast.

Habits :: He can't seem to stop himself from touching everyone and everything as his main form of investigating the world around him. He likes to "perch" on things: chairs, tables, walls, tree branches, you name it he'll be on top of it.

Styling :: Standard issue ranger wear is his usual garb, perpetually disheveled, mud spattered and leaf strewn. Though he's almost just as often shirtless and painted. His typical carried weapons include a recurve bow, and two hunting knives, worn behind his hips.
Personality
"You have all manner of vices and inconsistency is the cap."

Devout :: A worshiper of the Old Gods with a special affinity to Mort, the God of Death. Believes the new gods are upstarts and usurpers of power; demigods at best trying to take advantage of the absence of the old gods.

Insouciant :: If it doesn't concern the gods, Jory displays a cavalier disregard for just about everything: safety, society, self-care, the troubles of heretics, personal space, etc.

Hedonistic :: He is supremely self-indulgent and impulsive, will take any and all opportunities to find pleasure, whether in a bottle or in a body.

Mischievous :: He'll interact with people when he wants, and mostly only for amusement but otherwise is perfectly okay with being a cryptic little blighter.

Obsessive :: When he does take an interest in anything it's often a puzzle or problem to be solved and he attacks them with a fierce tenacity. He can become incredibly impatient when he wants something and angers quickly if kept waiting.

Reclusive :: Jory prefers to live in nature, eschewing buildings and most man-made things. Has never had a desire to be a functional member of society as service to the Gods supersedes service to his fellow man.

Talkative :: He has a talent and a liking for talking endlessly and still saying nothing at all.
History
Born and raised in the shadow of the Spire. No family to speak of. He's been living in the woodlands on his own a bit too long...
Other
Jory's Moodboard
Jory Trivia
He is Illiterate
Rarely uses his full name, associates it with being yelled at as a kid
Crow
Abilities
---
Items
---
Companion
Jorseval's Threadlog
0 active · 10 closed · 0 need replies · 10 total
Thread
Participants
Posts
Last Post
[PQ] there's magic in the making

in Artisan's Guild on 07-30-2019

Remi, Phoebe, Amalia, Melita, Jiao
29
Last post by Amalia

on 09-03-2019

jelly-glazed

in The Settlement on 07-30-2019

Amalia
2
Last post by Amalia

on 07-30-2019

This sign won't stop me because I can't read!

in The Stonesong on 07-28-2019

Jiao
4
Last post by Jiao

on 07-31-2019

Leafchange Stroll

in Oasis on 07-24-2019

Phoebe
9
Last post by Phoebe

on 08-02-2019

I spent ten whole days in Jerusalem

in Shrine on 07-22-2019

Ludo
6
Last post by Ludo

on 07-31-2019

[PQ] baker's dozen [seasonal event]

in The Settlement on 12-02-2018

Deimos, Amalia, Wessex
15
Last post by Deimos

on 02-26-2019

[SWE] The Festival of Lights

in The Outskirts on 12-01-2018

Court Official, Remi, Wessex, Vervain, Amalia, Rexanna, Ronin, Bastien, Deimos, Desmond, Asavvi, Devrum, Archebold, Alistair, Tae, Edrei, Celosia, Ashetta, Kalt, Sarya, Rory, Koel, Loren, Elyna, Ludo
66
Last post by Rory

on 01-07-2019

Mint is for Tummy Aches

in Woodland on 11-30-2018

Phoebe
4
Last post by Jorseval

on 12-06-2018

To Err and to Forgive (Open)

in Shrine on 11-28-2018

Random Event, Koel, Hope
7
Last post by Hope

on 12-01-2018

don't let me drown

in Glade on 11-27-2018

Meriel, Random Event
4
Last post by Meriel

on 12-13-2018

0 active · 10 closed · 0 need replies · 10 total
Jorseval's Forum Info
Joined:
11-26-2018
Last Visit:
09-01-2019, 08:19 PM
Total Posts:
21 (0.04 posts per day | 0.04 percent of total posts)
(Find All Posts)
Total Threads:
3 (0.01 threads per day | 0.1 percent of total threads)
(Find All Threads)
Time Spent Online:
20 Hours, 5 Minutes, 4 Seconds






Jorseval's Signature

Force and magic can be used against Jorseval without permission.
Unless explicitly stated, he will only ever use Jory and not his full name.