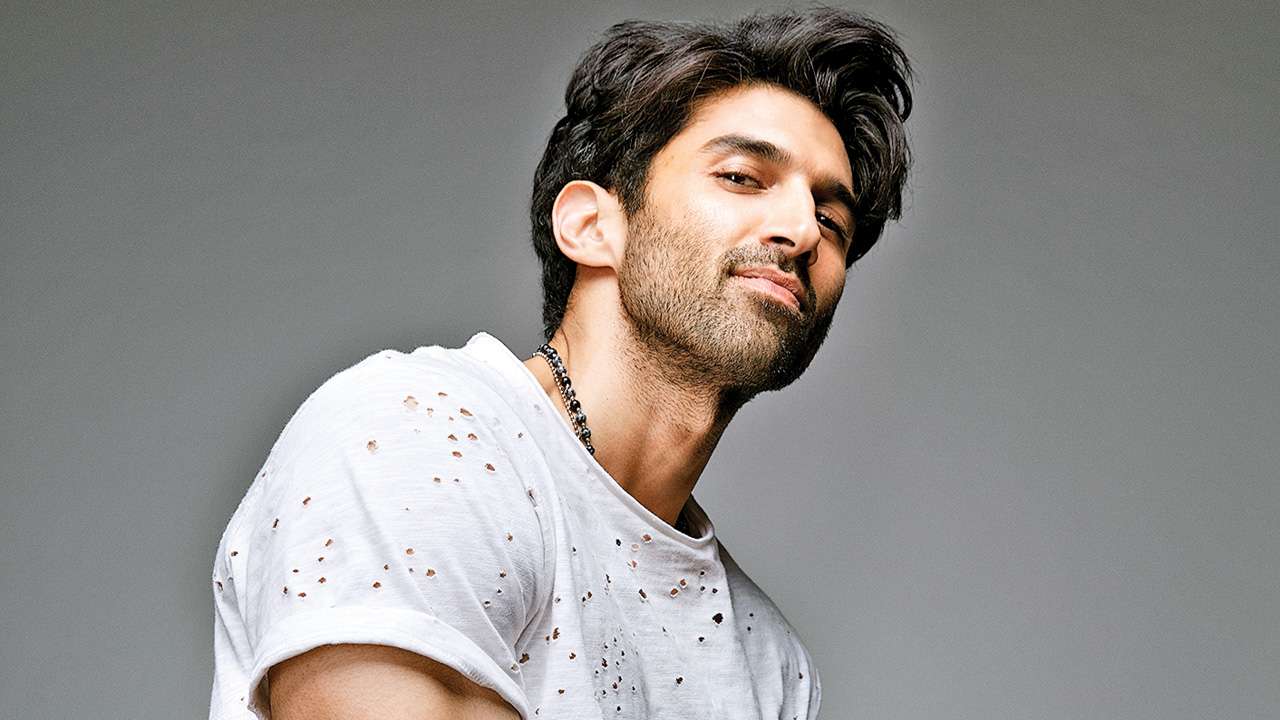 Basic Information
Level:
5
Race:
Ascended
Nationality:
Outlander
Citizenship:
Hollowed Grounds
Profession
Guildmaster / Artist

✓

Primary Organisation
☆ Artist's Sanctuary Guild
Secondary Organisation
Character Information
| | | | |
| --- | --- | --- | --- |
| Face Claim: | Adyita Kapur | Strength: | 20 /30 |
| Age: | 35 (Longheat 276 PC) | Dexterity: | 22 /30 |
| Height: | 6' 2" | Endurance: | 14 /30 |
| Weight: | 12.9 st | Luck: | 10 /30 |
| Gender: | Male | Relationship Status: | Recently Widowed |
| Orientation: | Pansexual | Deity Alignment: | The Voice |
Appearance
---

Bastien is tall with natural good looks and grace. He sometimes lets his hair grow but usually it is cropped at least above his shoulders and is thick and black. He often wears bright and eccentric clothing designed to accentuate his body. He has a large scar on his left hip.
He is muscular, often working on himself and performing energetically, keeping fit by simply moving a lot. With big hands and shoulders, he is a broad man and with his loud personality, can easily fill a room with his presence. After {KQ} Long Lost Souls, he walks with a slight limp.


☀☀☀


He has a golden moon on the side of his neck, implanted by the Voice.
(FC: Adyita Roy Kapur)


☀☀☀



Personality
Bastien has good intentions in general, but his tendency to wax lyrical and act pretentious about most things can rub people up the wrong way. Everything he does is a kind of performance with an effort to charm and attract those around him - residual from being a performer for much of his youth.


☀☀☀


If he is passionate about something he can quickly grow angry and insistent but never violent. He is knowledgeable on many subjects relevant to 1700s Earth, such as music and dances of the time, art and philosophy. He is intelligent and willing to learn, though after a year on Caido he is getting to know it rather well.


☀☀☀


A naturally creative person, he spends a lot of time painting, drawing and making up performances.
Once, he did not value commitment, but after meeting Rexanna and falling in love, he proposed. However, he is still very much a believer in sex and love not having to be tied, and is rather lax on things other people might get jealous about.
History
Other
Abilities
Magic: 40% Sunlight Resistance (+10%)
Type: Light | Rank: Basic

---
Citizenship Ability
The world is new to you, and you to it. During PQ/PQ+/KQs/Drops, you roll with advantage on luck-based rolls and receive an extra name during drops. (In order to use this, make sure to note the ability at the bottom of each post)
---
Items
Type: Grey
Magical two-way parchment | Two pieces of parchment that will always show what is written on the other piece. 2*/2*

Type: Grey
Thought Player | What appears to be a modern-day record-player can actually project music from one's memory. Thinking about a song near the record-player will cause it to be reproduced perfectly.

Type: Grey
Hover Plate | A thin sheet of elegant metal that acts as a hover board when stood upon by an ascended. Ascendeds can control the height (max. 3 ft) of the board, as well as its direction and speed (speed is equal to the rider's). To a non-ascended, nothing happens when it is stood upon.

Type: Light
Safrin's Light Conjuration Ring | An opal ring that emits a starry-light up to a radius of 20ft and works in magical darkness

Type: Grey
Optical Upgrade | Can see through god-created illusions such as the barrier around the Hollowed Grounds.

Type: Light
Hypnotic Pulse Upgrade | This upgrade emits a pulse of energy at a distance of around 5ft. Any mortal standing within range will feel soothed and at ease. Useful for feeding. (Can only be used once per thread).

Type: Grey
Illusory Paint | When used to create things that have movement (waves, leaves, grasses, hair) this paint will cause those aspects of the canvas to appear to move.

Type: Grey
Dark Sphere | When the button on this small piece of tech is pressed, all light within a 5ft sphere is immediately darkened regardless of conditions. Ascended can still see.

Type: Grey
Feature-adjust upgrade | This upgrade lets the user change up to 20% of their appearance at a time. Using it they can change their eye colour, hair-length/colour, height, weight, facial shape, etc. (though not at all at once)

Type: Grey
Signal Blocker | This chip blocks the biological signal from being sensed by the LongNight monsters once. While this chip is implanted the ascended is effectively invisible to the creature.

Type: Grey
Magical two-way parchment | Two pieces of parchment that will always show what is written on the other piece. 1*/2*
---
Companion
PITTORE - Mythical - Gremlin (Disappearance)
Bastien's Threadlog
5 active · 197 closed · 1 need replies · 202 total
Thread
Participants
Posts
Last Post
under this canopy, defusing anything dangerous

in Domiciles on 10-17-2020

Wessex
5
Last post by Wessex

on 10-25-2020

[SWE] death is sure to outlast this catastrophe

in The Spire on 10-14-2020

Remi, Loren, Saiden, Ronin, Neron, Delphine, Wessex, Samuel, the VOICE, Nate, Sunjata, Amun, Noah, Morgan, Mara
16
Last post by Delphine

on 10-16-2020

[PQ] the earth is spinning; we can't just stand on it

in Frey's Breath on 10-13-2020

Random Event, Deimos, Sunjata, Raza
34
Last post by Bastien

on 10-25-2020

that some saint hasnt done already

in The Artist's Sanctuary on 10-09-2020

Edwyn
5
Last post by Bastien

on 10-16-2020

[Mini Event] (SE) like rats out of a sinking ship

in Temple on 09-28-2020

Random Event, Amalia, Wessex, Amun, Oliver
18
Last post by Amalia

on 10-10-2020

[RE] Walking with the Shadows

in Woodland on 09-28-2020

Random Event, Nate, Sunjata, Amun, Chulane
15
Last post by Amun

on 10-03-2020

(OPEN) the warning signs have all been bright and garish

in Atheneum on 09-26-2020

Amun
9
Last post by Bastien

on 10-18-2020

Happily, I'm unfazed here, too

in Not-Canon on 09-15-2020

Rexanna
15
Last post by Bastien

on 10-16-2020

The water is warm; it is salty and free

in Oasis on 09-11-2020

Loren
10
Last post by Loren

on 09-21-2020

Paint Fumes [Open]

in The Artist's Sanctuary on 09-02-2020

Amun
15
Last post by Bastien

on 09-21-2020

the mountains are calling and I must go

in Ahi Coast on 08-27-2020

Wessex
3
Last post by Wessex

on 09-05-2020

Eye of the storm

in Military Barracks on 08-26-2020

Deimos
20
Last post by Deimos

on 09-18-2020

plenty other hands to hold

in Temple on 08-25-2020

Amalia
10
Last post by Amalia

on 08-31-2020

[PQ+] cannot stare at our wounds forever

in The Outskirts on 08-19-2020

Random Event, Deimos, Amalia, Wessex
49
Last post by Random Event

on 09-10-2020

Brick by brick, bit by bit

in Ascended Safehouse on 08-19-2020

Neron
7
Last post by Bastien

on 08-30-2020

Apple fell from the Tree

in The Artist's Sanctuary on 08-18-2020

Azrael
19
Last post by Bastien

on 09-02-2020

[SWE] From Dust We Rise

in The Wildwood on 08-18-2020

Nephele, Zephyr, Mabel, Juniper, Alina, Frey, Azrael, Chulane, Evelyn, Vervain, Raza, Oliver
21
Last post by Raza

on 09-01-2020

[Mini Event] in order to form a more perfect union

in Ascended Safehouse on 08-18-2020

Wessex, Mara, Amun, Nate, Evelyn, Neron, Mabel, Samuel, Azrael, Osozo, Letha
26
Last post by Bastien

on 09-02-2020

To Sunjata/Nathaniel,

in IC Written Communications on 08-13-2020

N/A
1
Last post by Bastien

on 08-13-2020

blue hue

in The Artist's Sanctuary on 08-11-2020

Oliver
14
Last post by Bastien

on 09-28-2020

Lost Souls

in Shrine on 07-22-2020

the VOICE
11
Last post by Bastien

on 08-16-2020

Moving Forward

in Sanctuary on 07-16-2020

Lily
14
Last post by Lily

on 08-14-2020

[OPEN] Exploring Endlessly

in VlamVloed on 07-15-2020

Beatrix
15
Last post by Beatrix

on 08-27-2020

things i wish i didn't know

in The Artist's Sanctuary on 07-08-2020

Ronin
30
Last post by Bastien

on 08-19-2020

You learn to speak so calmly

in The Artist's Sanctuary on 07-06-2020

Deimos
19
Last post by Bastien

on 07-07-2020

[Mini Event] When your heart has expired

in The Artist's Sanctuary on 07-03-2020

Deimos, Lily, Kiada, Oliver, Aisha, Osozo, Chulane
18
Last post by Bastien

on 07-16-2020

i know its rough, when you go it alone

in The Artist's Sanctuary on 07-02-2020

Kiada
19
Last post by Bastien

on 07-17-2020

Things we lost in the fire

in The Outskirts on 07-01-2020

Deimos, Kiada, Hotaru
11
Last post by Kiada

on 07-06-2020

teach me how to say goodbye

in Temple on 06-20-2020

Wessex
14
Last post by Bastien

on 06-24-2020

[OPEN] Now I know you can rent it

in Temple on 06-20-2020

Evelyn
11
Last post by Bastien

on 07-01-2020

to live, to die and then to live

in Temple on 06-17-2020

Hotaru
9
Last post by Bastien

on 07-19-2020

baby mine, don't you cry...

in Temple on 06-16-2020

Random Event
8
Last post by Bastien

on 06-16-2020

All the times we never had

in Temple on 06-16-2020

Deimos
15
Last post by Bastien

on 06-19-2020

hushabye

in Sanctuary on 06-16-2020

Random Event, Deimos, Hotaru, Dante
8
Last post by Hotaru

on 06-16-2020

[Mini Event] the worst is just around the bend

in Temple on 06-16-2020

Random Event, Deimos, Rexanna, Wessex, Evie, Hotaru, Dante, Oia'i'o, Evelyn, Mabel
11
Last post by Hotaru

on 06-16-2020

Identity Crisis

in The Settlement on 06-09-2020

Arlo
11
Last post by Arlo

on 06-15-2020

close your eyes and relax, think of nothing tonight

in The Artist's Sanctuary on 06-04-2020

Amalia, Sunjata, Osozo, Harper
11
Last post by Bastien

on 06-16-2020

you're invited

in Shrine on 06-03-2020

Rexanna, the VOICE
9
Last post by Rexanna

on 06-16-2020

[PQ] arts and crafts

in Sanctuary on 06-01-2020

Rexanna, Evie, Amun
7
Last post by Bastien

on 06-12-2020

[PQ] hold a weight

in Caido Medical College on 05-29-2020

Deimos, Jigano, Aisha, Evie, Safrin
33
Last post by Deimos

on 06-16-2020

[open] Start with a circle

in VlamVloed on 05-27-2020

Lily
11
Last post by Bastien

on 06-16-2020

How I waste my days [Open]

in Atheneum on 05-23-2020

Aisha
17
Last post by Bastien

on 06-15-2020

[Mini Event] better homes and gardens

in The Settlement on 05-21-2020

Deimos, Rexanna, Amalia, Jigano, Sunjata, Amun, Rance, Aisha
10
Last post by Amalia

on 06-01-2020

You Know I'm Good For It

in The Artist's Sanctuary on 05-21-2020

Nate
17
Last post by Nate

on 06-16-2020

[Mini Event] they did the mash

in The Artist's Sanctuary on 05-19-2020

Wessex, Amun, Letha
8
Last post by Letha

on 06-15-2020

[Mini Event] Something is Afoot!

in The Artist's Sanctuary on 05-01-2020

Rexanna, Melita, Oliver, Aisha, Osozo
37
Last post by Bastien

on 06-16-2020

[Mini Event] meet me where the falling stars live

in Devas Bakery on 04-29-2020

Remi, Ronin, Deimos, Rexanna, Amalia, Samuel, Jigano, Kiada, Evie, Amun, Oliver, Weaver
44
Last post by Deimos

on 05-27-2020

like a lazy ocean hugs the shore

in Ahi Coast on 04-24-2020

Rexanna, Wessex, the VOICE, Nate, Amun, Clemente, Letha
18
Last post by the VOICE

on 05-08-2020

a wild nobility, we are the family

in Haulani on 04-22-2020

Nate
26
Last post by Nate

on 05-18-2020

a robot congress

in Shrine on 04-19-2020

Neron, Rexanna, Wessex, Samuel, the VOICE, Nate, Amun, Clemente, Letha, Osozo
22
Last post by the VOICE

on 05-05-2020

little boy blue

in The Artist's Sanctuary on 04-18-2020

Amun
14
Last post by Bastien

on 05-10-2020

[Mini Event] the body electric

in Ascended Safehouse on 04-10-2020

Neron, Rexanna, Wessex, Samuel, Nate, Amun, Clemente, Letha, Osozo
39
Last post by Wessex

on 04-19-2020

get your rocks off

in Apopo on 04-06-2020

Rexanna, Amun
13
Last post by Amun

on 04-11-2020

I'm fine with all the doubts

in The Artist's Sanctuary on 04-04-2020

Rexanna
43
Last post by Bastien

on 05-06-2020

a bouncing baby android

in Shrine on 03-29-2020

Rexanna, the VOICE
12
Last post by the VOICE

on 04-08-2020

Music Of the Night

in The Artist's Sanctuary on 03-18-2020

Loren, Rexanna, Hotaru, Amun, Oliver
33
Last post by Loren

on 04-26-2020

[Mini Event] Just a Casual Shindig

in The Artist's Sanctuary on 03-18-2020

Random Event, Loren, Rexanna, Nate, Amun, Oliver
29
Last post by Loren

on 04-19-2020

Feelin' Good as Hell

in The Rainbow Road on 02-21-2020

Sunjata
21
Last post by Bastien

on 04-01-2020

like the way it used to be

in Ahi Coast on 02-19-2020

Ronin
20
Last post by Bastien

on 03-20-2020

Go a Little Wild

in Rae's Fingers on 02-05-2020

Ronin, Rexanna
31
Last post by Bastien

on 03-22-2020

[Mini Event] come follow me down

in Woodland on 02-04-2020

Rexanna, Amun, Sabriel, Zidane, Nate, Neron, Loren, Samuel, Wessex, Clemente
29
Last post by Sabriel

on 02-19-2020

To Capture His Eyes

in The Artist's Sanctuary on 01-27-2020

Rexanna
11
Last post by Bastien

on 02-12-2020

Every Shot You Don't Take

in Shrine on 01-22-2020

Random Event
3
Last post by Bastien

on 01-22-2020

[Mini Event] Be Our Guest

in Not-Canon on 01-21-2020

Remi, Loren, Ronin, Rexanna, Wessex, Samuel, Nate, Sunjata, Oliver, Libbs
33
Last post by Samuel

on 02-04-2020

[Mini Event] we were born with lightning in our heels

in The Fangs on 01-21-2020

Rexanna, Wessex, Samuel, the VOICE, Zidane, Amun, Clemente
24
Last post by the VOICE

on 01-27-2020

The Full Monty

in The Artist's Sanctuary on 01-20-2020

Rexanna, Nate, Amun, Oliver, Harper
21
Last post by Amun

on 03-20-2020

Calm thee down, you heathen child

in The Artist's Sanctuary on 01-14-2020

Oia'i'o
11
Last post by Bastien

on 01-19-2020

[PQ] altared beyond all recognition

in The Fangs on 01-08-2020

Nate, Amun
17
Last post by Nate

on 01-21-2020

[PQ] light a candle for me

in Domiciles on 01-07-2020

Deimos, Hotaru, Harper, Oia'i'o
18
Last post by Harper

on 01-18-2020

[Mini Event] the way in the life and the truth

in Theskyra House on 01-01-2020

Loren, Phoebe, Deimos, Rexanna, Wessex, Samuel, Jigano, Lily, Maea, Evie, Nate, Sunjata, Abasi, Hotaru, Amun, Oliver
34
Last post by Jigano

on 01-14-2020

{SE} good day sunshine

in The Artist's Sanctuary on 01-01-2020

Oliver
29
Last post by Oliver

on 04-02-2020

Bury My Heart Next to Yours

in Fields on 12-31-2019

Rexanna
32
Last post by Rexanna

on 01-23-2020

lie in the grass next to the mausoleum

in Ascended Safehouse on 12-27-2019

Wessex, Amun, Rexanna, Samuel, Nate, Clemente
20
Last post by Wessex

on 01-06-2020

[Mini Event] The Exchange [GGE]

in Temple on 12-21-2019

Phoebe, NPC, Jigano, Melita, Lily, Peter, Sunjata, Amun, Oliver, Kaimana
18
Last post by Amun

on 01-02-2020

[Mini Event] We Can't Choose How We're Made

in Temple on 12-10-2019

Loren, Amun, Delphia
7
Last post by Bastien

on 12-31-2019

[RE] it's been a while, my friends

in Fields on 12-09-2019

Remi, Random Event, Loren, Ronin, Amalia, Wessex, Jigano, Lily, Sunjata, Amun, Oliver, Kaimana
25
Last post by Loren

on 12-23-2019

[PQ] Knick Knacks and Tat

in The Artist's Sanctuary on 12-07-2019

Loren, Jigano, Peter, Oliver
28
Last post by Oliver

on 12-31-2019

[Open] [GGE] Formed by the Waves

in Oasis on 12-07-2019

Amun
20
Last post by Amun

on 12-26-2019

[Mini Event] Gift Giving for Fiat Lux Event

in Temple on 12-04-2019

NPC, Melita, Amun, Kaimana, Oliver, Lily, Sunjata, Jigano, Phoebe, Peter
11
Last post by Peter

on 12-08-2019

Honey, I Can't Keep Up

in Oasis on 11-27-2019

Rexanna
29
Last post by Bastien

on 12-31-2019

A dab'll do ya

in The Artist's Sanctuary on 11-18-2019

Melita
37
Last post by Bastien

on 12-28-2019

Mama said don't give up, it's a little complicated

in The Artist's Sanctuary on 11-18-2019

Rexanna, Wessex
31
Last post by Wessex

on 12-16-2019

All That You Are

in Shrine on 11-15-2019

the VOICE
11
Last post by Bastien

on 12-19-2019

Public Relations

in The Artist's Sanctuary on 11-07-2019

Rexanna
21
Last post by Bastien

on 11-27-2019

on the daily activities of the folk

in The Artist's Sanctuary on 11-05-2019

Kaimana, Oia'i'o
26
Last post by Kaimana

on 01-12-2020

tale padre tale figlio [Open]

in The Artist's Sanctuary on 11-04-2019

Loren
10
Last post by Loren

on 11-10-2019

Deliver Us

in Shrine on 11-01-2019

Rexanna, Samuel, the VOICE
18
Last post by the VOICE

on 11-10-2019

starving faithful

in Temple on 10-31-2019

Samuel
4
Last post by Bastien

on 11-03-2019

sadness has taken over your eyes

in Temple on 10-29-2019

Rexanna
12
Last post by Bastien

on 11-04-2019

[RE] I am whoever I say I am

in Temple on 10-26-2019

Random Event, Wessex, Clemente
7
Last post by Bastien

on 10-29-2019

who could ask for anything more

in Temple on 10-23-2019

Oliver
20
Last post by Bastien

on 11-04-2019

Hello from the other side

in Temple on 10-23-2019

Rexanna, Wessex
21
Last post by Bastien

on 10-30-2019

Desperate Measures

in Shrine on 10-23-2019

Random Event
3
Last post by Bastien

on 10-23-2019

Beginning Bonds

in Infirmary on 10-20-2019

Clemente
8
Last post by Clemente

on 11-07-2019

My Leg!

in Infirmary on 10-18-2019

Loren
8
Last post by Loren

on 10-20-2019

[RE] nervous knocking

in Temple on 10-18-2019

Random Event, Loren, Ezra, Oliver
12
Last post by Ezra

on 10-18-2019

[KQ] Long Lost Souls

in The Settlement on 10-17-2019

Samuel, Rexanna, Remi, Random Event
46
Last post by Random Event

on 10-22-2019

[Mini Event] Refract bright like a diamond

in Temple on 10-17-2019

Random Event, Loren, Phoebe, Beatrix, Rexanna, Wessex, Evie, Ezra, Sunjata, Granger, Abasi, James, Lusea, Aonghas, Amun, Clemente, Dante, Oliver
19
Last post by Evie

on 10-21-2019

[PQ] Light Up The Night

in The Settlement on 10-03-2019

Rexanna, Ezra, Amun, Clemente, Oliver
30
Last post by Clemente

on 10-17-2019

Good Faith

in Domiciles on 10-01-2019

Lily
7
Last post by Bastien

on 10-15-2019

Flower by the Water (OPEN)

in Oasis on 09-27-2019

N/A
1
Last post by Bastien

on 09-27-2019

dance for me

in The Artist's Sanctuary on 09-22-2019

Rexanna
18
Last post by Bastien

on 10-16-2019

[SE-OPEN] Trying the Best We Can

in The Spire on 09-18-2019

Lusea, Amun
12
Last post by Bastien

on 09-30-2019

Kiss from a Rose

in Ruins on 09-12-2019

Jigano
16
Last post by Bastien

on 09-24-2019

Prayer for a cure [SE - OPEN]

in Mathair on 09-07-2019

Hotaru
15
Last post by Bastien

on 10-08-2019

[Mini Event] I'll love you just as long as time allows

in Fields on 09-04-2019

Remi, Loren, Ianto, Phoebe, Deimos, Rexanna, Amalia, Wessex, Samuel, Kiada, the VOICE, Lucas, Caleb
31
Last post by Rexanna

on 09-24-2019

RSVP

in Shrine on 09-01-2019

the VOICE
4
Last post by the VOICE

on 09-05-2019

[SWE] Deliverance

in Shrine on 09-01-2019

Vi, Nephele, Ronin, Loren, Remi, Ianto, Jigano, Amalia, Deimos, Sunjata, Melita, Phoebe, Kiada, Roana, Are, Renaud, Ashetta, Rexanna, Wessex, Eliza, Lily, Hotaru, Arduinna, Amun, Lusea
36
Last post by Roana

on 10-10-2019

Something Old, Something New [OPEN]

in The Artist's Sanctuary on 08-26-2019

Loren, Kiada
20
Last post by Kiada

on 09-24-2019

[Mini Event] Always another storm

in Temple on 08-21-2019

Remi, Loren, Ashetta, Phoebe, Deimos, Wessex, Jigano, Melita, Kiada, James
26
Last post by Remi

on 08-26-2019

[SWE] Festival of Lights

in The Wildwood on 08-20-2019

Court Official, Jigano, Deimos, Phoebe, Ronin, Sunjata, Remi, Samuel, Jiao, Adam, Kiada, Melita, Peter, Rexanna, Wessex, Amalia, Loren, Beatrix, Ashetta, Are, Lily, Ludo
24
Last post by Wessex

on 08-31-2019

all these roads lead back to you

in The Spire on 08-20-2019

Rexanna, Hotaru
37
Last post by Hotaru

on 10-13-2019

[OPEN] Calm After the Storm

in The Artist's Sanctuary on 08-15-2019

Ezra
5
Last post by Bastien

on 08-20-2019

[PQ] A Place For Us

in Fields on 08-04-2019

Rexanna, Wessex, Samuel
17
Last post by Samuel

on 08-23-2019

You Got Hurt by a Pumpkin?!

in The Artist's Sanctuary on 08-03-2019

Rexanna
26
Last post by Rexanna

on 08-26-2019

With this Band

in The Settlement on 07-28-2019

Remi
11
Last post by Bastien

on 08-01-2019

follow your fire

in The Settlement on 07-28-2019

Rexanna
13
Last post by Rexanna

on 08-01-2019

Uneasy lies the head

in Devas Bakery Basement on 07-27-2019

Jigano, Deimos, Kiada, Rory, Remi, Ronin, Amalia
23
Last post by Ronin

on 07-31-2019

[Mini Event] I and love and you

in Fields on 07-22-2019

Remi, Ronin, Vervain, Rory, Ashetta, Phoebe, Roana, Safrin, Deimos, Rexanna, Amalia, Wessex, Samuel, Jigano, Melita, Adam, Are
48
Last post by Remi

on 07-27-2019

[God Quest] i hope you don't run away

in Shrine on 07-19-2019

Rexanna, the VOICE
19
Last post by Rexanna

on 07-27-2019

opportunity knocks

in The Artist's Sanctuary on 07-14-2019

Ronin
11
Last post by Ronin

on 07-26-2019

[Mini Event] we're only human, after all

in Devas Bakery Basement on 07-12-2019

Remi, Ronin, Rory, Deimos, Amalia, Jigano, Kiada
27
Last post by Rory

on 07-20-2019

[DROP] ar hyd y nos

in Crimson Cataract on 07-08-2019

Random Event, Remi, Jiao, Ronin, Deimos, Peter, Amalia, Jigano, Phoebe, Melita, Kiada, Rexanna, Rory, Arduinna
43
Last post by Random Event

on 07-15-2019

[PQ] palm to palm is holy palmer's kiss

in Domiciles on 07-08-2019

Edrei, Frey, Rexanna, Lily, Lucas, Ezra
36
Last post by Frey

on 08-09-2019

little light one

in The Settlement on 07-07-2019

Rexanna
13
Last post by Rexanna

on 07-17-2019

[Mini Event] Greet Your Queen

in Temple on 07-05-2019

Zariah, Edrei, Peter, Rexanna, Emmett, Deimos, Amalia, Ronin, Jigano, NPC, Melinoë, Kiada, Remi, Melita, Eli, Phoebe, Roana, Are, Sascha, Niambh, Rory
47
Last post by Zariah

on 07-12-2019

Panflute at sunset

in Domiciles on 07-04-2019

Kheelan
6
Last post by Bastien

on 07-11-2019

By Any Other Name

in Shrine on 07-02-2019

the VOICE
10
Last post by the VOICE

on 07-10-2019

love bites so deep

in Ironbolt Penitentiary on 06-26-2019

Rexanna
23
Last post by Rexanna

on 07-06-2019

Till The Morning Comes

in Ironbolt Penitentiary on 06-22-2019

Rexanna
8
Last post by Rexanna

on 06-24-2019

The Count of Monte Caido

in Ironbolt Penitentiary on 06-20-2019

Roana
11
Last post by Bastien

on 06-27-2019

A Formal Army for the Birth of a Nation

in Temple on 06-18-2019

Remi, Ronin, Rory, NPC, Deimos, Amalia, Melita, Lucas, Peter, Adam, Are, Nate, Sascha, Niambh, Arick, Eli, Vynter
36
Last post by Nate

on 07-05-2019

[Mini Event] so it has come to this

in Temple on 06-18-2019

Remi, Edrei, Ronin, Deimos, Amalia, Wessex, Jigano, Kiada, Lucas
23
Last post by Deimos

on 06-21-2019

[Mini Event] Bad Times, Good Art

in The Artist's Sanctuary on 06-13-2019

Edrei, Jigano
6
Last post by Jigano

on 06-21-2019

[Mini Event] Woods of the Rising Sun

in The Wildwood on 06-01-2019

Remi, Court Official, Ronin, Ianto, Deimos, Amalia, Jigano, Melita
12
Last post by Ronin

on 06-08-2019

[SWE] Capturing the Sun

in The Wildwood on 06-01-2019

Remi, Court Official, Ronin, Ianto, Safrin, Deimos, Amalia, Wessex, Jigano, Melita, Lily, Virion
33
Last post by Lily

on 06-21-2019

[SE] Criss-Cross

in Domiciles on 05-31-2019

Remi
16
Last post by Remi

on 06-19-2019

Fine Detail [SE]

in The Artist's Sanctuary on 05-16-2019

Zariah
10
Last post by Zariah

on 06-05-2019

[SE] Capturing a Likeness

in Fields on 05-07-2019

Ronin
15
Last post by Bastien

on 06-04-2019

A Chance to Stand in Your Light

in The Underground on 05-06-2019

Random Event
7
Last post by Bastien

on 05-21-2019

[SE][OPEN] Singing for Safrin

in The Underground on 05-05-2019

Beatrix
16
Last post by Bastien

on 05-15-2019

[Mini Event] flying too close to the sun

in Fields on 05-01-2019

Remi, Ronin, Ianto, Roana, Zariah, Beatrix, Wessex, Lily, Killian
20
Last post by Ianto

on 05-06-2019

[PQ] we are the music makers, the dreamers of dreams

in The Settlement on 04-25-2019

Remi, Rexanna, Lily, Lucas
21
Last post by Lily

on 06-23-2019

Grim Omens

in Crimson Cataract on 04-25-2019

Rexanna
14
Last post by Rexanna

on 06-26-2019

[Mini Event] show me what you got

in Wishing Wagon on 04-24-2019

Remi, Ianto, Phoebe, Roana, Rexanna, Wessex, Lily, Nate
10
Last post by Ianto

on 04-27-2019

25 God-Becoming Tips You Must See To Believe!

in Monster Hunters Guild on 04-24-2019

Ronin
25
Last post by Bastien

on 05-16-2019

Ask Not What The Voice Can Do For You

in Shrine on 04-22-2019

Random Event
3
Last post by Bastien

on 04-22-2019

Problems and Solutions

in Monster Hunters Guild on 04-09-2019

Remi
14
Last post by Remi

on 04-24-2019

Don't Pin it All On Me

in Domiciles on 04-09-2019

Lucas
10
Last post by Lucas

on 04-17-2019

[SE] You, and you, and nothing but you

in Fiat Lux on 04-08-2019

Rexanna
16
Last post by Rexanna

on 04-23-2019

you are a fairytale

in The Spire on 04-04-2019

Phoebe, Rexanna
20
Last post by Rexanna

on 04-15-2019

Happy Little Trees

in Fields on 03-26-2019

Rexanna
24
Last post by Rexanna

on 04-03-2019

Cheeky Peek

in The Outskirts on 03-18-2019

Evie
8
Last post by Evie

on 04-06-2019

See through, see far.

in Shrine on 03-18-2019

Wessex, Samuel, the VOICE, Lucas, 108, Kristopher, Aedion
16
Last post by Lucas

on 03-19-2019

The Next Ten Minutes

in Domiciles on 03-17-2019

Rexanna
28
Last post by Rexanna

on 03-26-2019

welcome to the dark side, we've got cookies

in Domiciles on 03-17-2019

Wessex
8
Last post by Bastien

on 04-01-2019

[PQ] The Artist's Sanctuary

in Domiciles on 03-16-2019

Rexanna, Lucas, Caiside, Seiji
18
Last post by Bastien

on 04-19-2019

bella notte

in Domiciles on 03-10-2019

Lucas
18
Last post by Bastien

on 03-31-2019

Roll me in designer sheets I'll never get enough

in Domiciles on 03-08-2019

Edrei
12
Last post by Bastien

on 04-06-2019

Ascended to Greatness

in Domiciles on 03-08-2019

Rexanna
16
Last post by Rexanna

on 03-18-2019

[God Quest] Delivery

in Shrine on 03-07-2019

Samuel, the VOICE
14
Last post by Bastien

on 03-08-2019

A Better Deal

in Shrine on 03-05-2019

Frey
10
Last post by Frey

on 03-10-2019

So, About That Funeral...

in Domiciles on 03-01-2019

Frey, Rexanna
19
Last post by Rexanna

on 03-08-2019

[Mini Event] Bastien, Remembered

in Domiciles on 02-28-2019

Remi, Edrei, Rexanna, Lily
13
Last post by Remi

on 03-09-2019

Under New Management

in Church of Safrin on 02-26-2019

Phoebe, Lily, the VOICE
14
Last post by Lily

on 03-10-2019

[SWE] It ends in fire

in Sanctuary on 02-25-2019

Random Event, Maea, Jigano, Remi, Ronin, Vervain, Samuel, Rory, Edrei, Amalia, Deimos, Melita, Evie, Rexanna, Kiada, Phoebe, Wessex, Seiji
32
Last post by Rexanna

on 03-01-2019

Lost Potential

in Shrine on 02-22-2019

Safrin
15
Last post by Bastien

on 02-25-2019

[RE] Knock knock

in Rathskeller on 02-21-2019

Random Event, Edrei, Ru'in, Lucas
5
Last post by Ru'in

on 02-21-2019

Open this FUCKING DOOR

in Rathskeller on 02-20-2019

Edrei, Vervain, Deimos, Amalia
14
Last post by Vervain

on 02-23-2019

[seasonal event] blindsided

in Rathskeller on 02-17-2019

Rexanna
27
Last post by Rexanna

on 03-01-2019

[RE] Sanctuary

in Rathskeller on 02-15-2019

Remi, Random Event, Edrei, Ronin, Vervain, Samuel
27
Last post by Ronin

on 02-16-2019

[Mini Event] A LongNight with Friends

in Rathskeller on 02-14-2019

Remi, Samuel, Vervain, Seiji, Rexanna, Kiada, Aedion, Jeremy, Deimos, Melita
11
Last post by Melita

on 02-19-2019

[PQ] Fresh Coat of Paint

in Domiciles on 02-11-2019

Lucas, Remi
3
Last post by Remi

on 02-11-2019

Attempting Humility

in The Settlement on 02-10-2019

Phoebe
10
Last post by Phoebe

on 02-13-2019

Make Up Prayers

in Shrine on 02-07-2019

Random Event, Safrin
4
Last post by Safrin

on 02-08-2019

Please Welcome to the Stage...

in Church of Safrin on 02-04-2019

Remi, Ronin
19
Last post by Ronin

on 02-13-2019

[God Quest] Fool's Gold

in Shrine on 01-30-2019

the VOICE
11
Last post by Bastien

on 02-02-2019

Oh what's this now?

in Domiciles on 01-26-2019

Nairi
18
Last post by Bastien

on 02-10-2019

The Brightest Stars

in Church of Safrin on 01-25-2019

Caiside
15
Last post by Caiside

on 02-15-2019

Bad Luck Bears

in The Settlement on 01-24-2019

Phoebe
26
Last post by Bastien

on 01-30-2019

[PQ] We're going on a Stone Hunt

in Ruins on 01-22-2019

Rexanna, Jigano
18
Last post by Rexanna

on 02-02-2019

Strike the Iron

in The Settlement on 01-21-2019

Caiside
7
Last post by Bastien

on 01-24-2019

Pilgrimage

in Shrine on 01-17-2019

the VOICE
9
Last post by Bastien

on 01-22-2019

[Mini Event] Masquerade

in Church of Safrin on 01-14-2019

Jigano, Edrei, Alorhea, Rexanna, Attraes, Remi, Lucas, Edden, Lily, Frey
38
Last post by Frey

on 02-12-2019

high hopes

in Domiciles on 01-11-2019

Rexanna
27
Last post by Rexanna

on 02-11-2019

Ask Forgiveness, Beg Permission

in Shrine on 01-11-2019

Safrin
10
Last post by Safrin

on 01-13-2019

[Seasonal Event] deepfrost dreams

in Glade on 01-10-2019

Rory
9
Last post by Rory

on 02-17-2019

Where Everybody Knows Your Name

in Rathskeller on 01-09-2019

Edrei, Jigano
23
Last post by Edrei

on 01-19-2019

[DROP] It'll take your breath away

in The Labyrinth on 01-09-2019

Remi, Random Event, Isla, Zariah, Desmond, Rexanna, Amalia, Jigano, Lily, Alorhea
42
Last post by Jigano

on 01-20-2019

Damsel in Distress

in Ruins on 01-05-2019

Lily
14
Last post by Bastien

on 01-24-2019

No Man's Land [Open]

in Shrine on 01-05-2019

Random Event
3
Last post by Bastien

on 01-07-2019

[PQ] Dionysus Reborn

in Domiciles on 12-31-2018

Remi, Ronin, Vanya
19
Last post by Remi

on 01-18-2019

Pendant Associates

in Rathskeller on 12-28-2018

Ronin, Safrin
18
Last post by Bastien

on 01-06-2019

Ask me your questions

in Glade on 12-21-2018

Remi, Safrin
27
Last post by Bastien

on 01-03-2019

Che Sei Nei Cieli [Open]

in Shrine on 12-17-2018

Safrin
17
Last post by Bastien

on 12-20-2018

Open Fields of Grace

in Fields on 12-17-2018

Kalt
16
Last post by Bastien

on 01-19-2019

Drink another shot of make believe

in Rathskeller on 12-11-2018

Edrei
21
Last post by Edrei

on 01-01-2019

[DROP] No time like the present

in Bone Bridge on 12-07-2018

Remi, Random Event, Edrei, Ronin, Vervain, Celosia, Ashetta, Vanya, Kalt, Devrum, Alistair, Archebold, Kaladin, Desmond, Deimos, Rexanna, Attraes
55
Last post by Ronin

on 12-16-2018

Goods and Services

in The Settlement on 12-04-2018

Phoebe
23
Last post by Bastien

on 01-10-2019

Woodstains [Open]

in Domiciles on 12-03-2018

Remi
25
Last post by Bastien

on 12-18-2018

Kiss the Bottle

in Rathskeller on 12-01-2018

Vervain
14
Last post by Bastien

on 12-10-2018

[SWE] The Festival of Lights

in The Outskirts on 12-01-2018

Court Official, Remi, Wessex, Vervain, Amalia, Rexanna, Ronin, Deimos, Desmond, Asavvi, Devrum, Archebold, Jorseval, Alistair, Tae, Edrei, Celosia, Ashetta, Kalt, Sarya, Rory, Koel, Loren, Elyna, Ludo
66
Last post by Rory

on 01-07-2019

5 active · 197 closed · 1 need replies · 202 total
Bastien's Forum Info
Joined:
12-01-2018
Last Visit:

4 hours ago

Total Posts:
1,133 (1.63 posts per day | 1.45 percent of total posts)
(Find All Posts)
Total Threads:
99 (0.14 threads per day | 2.27 percent of total threads)
(Find All Threads)
Time Spent Online:
2 Weeks, 1 Day