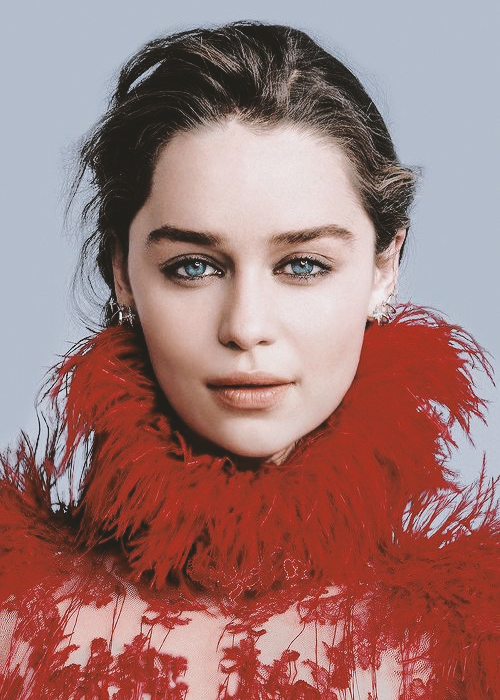 Basic Information
| | |
| --- | --- |
| Level: | 2 |
| Race: | Attuned |
| Citizenship: | Hollowed Grounds |
| Profession | Mercenary |
| Primary Organisation | |
| Secondary Organisation | |
Character Information
Face Claim:
Emilia Clarke
Strength:
17 /30
Age:
22 (Flowerbirth 287 PC)
Dexterity:
13 /30
Height:
5'7
Endurance:
13 /30
Weight:
145
Luck:
8 /30
Gender:
Female
Relationship Status:
Single
Orientation:
Straight
Deity Alignment:
Appearance
Born as a mix between her father and her mother, Kiada was born a fighter. She's tall enough, and relatively muscular for her size; a sure sign of her father. She's also light on her feet, lean along her legs and lower arms, and moves with a succulent grace. She has bright icy eyes that devour everything in it's path, her face set mostly in a frown that's unlikely to change, and dark hair with hints of waves in them. Her voice is light, deceivingly so, where you think nothing of her until she stabs you in the back. Her body is flecked with the scars of a survivor, though the most notable one being the "X" that's etched into the side of her neck – a courtesy from her entry to the Rift.
Personality
She carries the ease with words from her mother, the quick wit and strength of her father. Her twin Kianzo and herself are two sides of the same coin – where Kianzo's brute force and fight now ask questions later responses are equally matched by her thoughtfulness and poise. She's graceful, not just with her steps but with moving pieces. A warrior of sorts, having spent all her life fighting for everything. She has known love and lost it twice – and guards it carefully now. She's a firm believer in fighting for what is owned, and has a strong blood lust for revenge for everything that has been taken from her.
History
Born in a beautiful spring day, Kiada and her twin were born a bit premature. Her mother had suffered an attack from an ex-husband, causing the early birth. It didn't matter much when it came to her growth – she and Kianzo grew at normal rates, experienced enough of life through the brutal harsh winters of the northern mountains. She had also been a young girl when she met her companion, Khairi, a bearded vulture who's loyalty and duty lied with making sure Kiada remained safe. Soon into her teenage years, she even began to fall in love. She was willing, having put the blood lust aside, the need to conquer everything in her path, to spend the rest of her life with the strange man – the inventor.

Things never worked out as planned, however. Her twin was stolen, her mother choosing to move in with her father, leaving behind the only home she knew. She had done everything she could to please the leaders of the previous land, to prove her worth despite her adolescence, but it hadn't been enough. Her mother whisked her away to a strange land, her father the leader of the land and her a simple creature of the night. She spent most of her time searching for her brother – seeing as the attempts made by her parents remained fruitless. Soon enough, however, her brother returned right in the midst of her and the inventor's relationship growing.

Her brother, grown jealous despite his absence, caused a rift to grow between them. Kiada had pledged herself to the god of chaos, and had hoped to bring her brother along in an attempt to repair the friendship between the both of them – but before she could, the god ripped the land apart, murdered the inventor while she looked on, before shoving them through to a strange land. Upon entering the land, a necklace she wore burst along her neck, leaving that gruesome "X" marking. Heartbroken and pained, Kiada moved through the other land with little purpose until she came across a meeting with the god. The girl obviously had a death wish, as she chose to step to the front and yell at him, to call him out on his lies of all the things he promised her should she follow him – all she knew was pain.

The god rewarded her, perhaps for her bravery or sorrow for how everything happened, Kiada never found out. A few months later and Kiada stumbled across the god again, trying to rectify the wrongs he'd done. He worked to rise the dead to live again, stumbling into the river without resurfacing. Kiada couldn't let this go, realizing that should the god die, the land would die with him and plunged into the water as well. She watched herself die, suffocated by fire before she managed to find the god and help to save him. When all was said and done, she and a few others helped to heal the land, and worked on creating a settlement. During this time, Kiada began to spend more time with a man that hadn't come from the first land, one of few words but an appreciation for art that Kiada enjoyed immensely.

Their relationship grew slowly, and it was beautiful in its slow beginning. Neither knew how the other felt, they didn't have a chance to say it aside from enjoying each other's company. Not long after, the god threw them from the land and she found herself in another place – without Khairi, a section of her soul missing. Heartbroken again and again, Kiada stumbled through the land numb and broken, thirsty for blood and revenge for a series of worlds that continued to steal everything from her until she fell into Caido.
Other
Her animal form is a bearded vulture.
Has an "X" scar on the side of her neck.
Bearded vulture
Abilities
---
Items
---
Companion
AUNI - Regular - Luxere
Kiada's Threadlog
9 active · 33 closed · 6 need replies · 42 total
Thread
Participants
Posts
Last Post
[Mini Event] we're only human, after all

in Devas Bakery Basement on 07-12-2019

Amalia, Ronin, Remi, Deimos, Bastien, Jigano, Rory
19
Last post by Remi

on 07-16-2019

Tooth and Claw

in Fields on 07-09-2019

Feral
9
Last post by Feral

on 07-14-2019

[DROP] ar hyd y nos

in Crimson Cataract on 07-08-2019

Remi, Random Event, Ronin, Rory, Phoebe, Deimos, Rexanna, Amalia, Bastien, Jigano, Melita, Peter, Jiao, Arduinna
43
Last post by Random Event

on 07-15-2019

wash away our sore eyed souls

in The Settlement on 07-05-2019

Deimos, Amalia, Jigano
18
Last post by Jigano

on 07-15-2019

[Training] Birds of a Feather

in The Outskirts on 07-05-2019

Jigano
14
Last post by Kiada

on 07-09-2019

[Mini Event] Greet Your Queen

in Temple on 07-05-2019

Remi, Edrei, Ronin, Rory, Phoebe, Roana, Zariah, NPC, Deimos, Rexanna, Amalia, Bastien, Jigano, Melita, Emmett, Peter, Are, Melinoë, Sascha, Niambh, Eli
47
Last post by Zariah

on 07-12-2019

[PQ] Chase the Morning

in The Outskirts on 07-05-2019

Amalia, Jigano
13
Last post by Jigano

on 07-14-2019

With dirt on your knees and blood in your teeth

in Shrine on 07-04-2019

Random Event, Deimos
20
Last post by Deimos

on 07-12-2019

i'm not okay

in Temple on 07-03-2019

Rexanna
15
Last post by Kiada

on 07-03-2019

[Training] We mean it, but I promise we're not mean

in The Underground on 07-02-2019

Melita
13
Last post by Melita

on 07-14-2019

[Mini Event] Roll Up, Roll Up

in The Outskirts on 07-01-2019

Arduinna, Delah, Papillion, Adam, Ronin, Are, Remi, Eli, Melita, Niambh, Jigano, Deimos, Amalia, Wessex, Lucas, Edrei, Rory
20
Last post by Rory

on 07-11-2019

take me back home

in Atheneum on 06-26-2019

Jigano
28
Last post by Jigano

on 07-14-2019

runaway

in Bone Bridge on 06-26-2019

Deimos
16
Last post by Deimos

on 07-09-2019

another story

in The Settlement on 06-24-2019

N/A
1
Last post by Kiada

on 06-24-2019

cut out all the ropes and let me fall

in Shrine on 06-21-2019

Random Event, Deimos, Amalia
7
Last post by Kiada

on 06-24-2019

[Mini Event] your red eye sees no blame

in Bakery Basement on 06-19-2019

Remi, Ronin, Rory, Deimos, Amalia, Wessex, Jigano, Nathaniel
26
Last post by Wessex

on 06-25-2019

[Mini Event] so it has come to this

in Temple on 06-18-2019

Remi, Edrei, Ronin, Deimos, Amalia, Wessex, Bastien, Jigano, Lucas
23
Last post by Deimos

on 06-21-2019

No Hand on the Reins

in Sidhe Village on 04-29-2019

Adam
20
Last post by Kiada

on 07-02-2019

Bounty on your head

in Sidhe Village on 04-24-2019

Amalia, Adam, Delah
18
Last post by Amalia

on 05-14-2019

so tell me that's fantastic, and promise me you'll always sigh

in Fields on 04-13-2019

Killian
11
Last post by Killian

on 05-05-2019

dominoes of indiscretions down

in The Wildwood on 04-06-2019

Deimos
11
Last post by Deimos

on 06-16-2019

[SWE] Fiat Lux

in Fiat Lux on 04-06-2019

Court Official, Maea, Deimos, Melita, Phoebe, Lily, Jigano, Remi, Rory, Eliza, Ludo, Emmett, Rexanna, Amalia, Vervain, Frey
43
Last post by Frey

on 05-07-2019

[PQ] Into the Woods Without Delay

in The Wildwood on 04-06-2019

Random Event, Ianto, Amalia, Jigano, Caiside, Delah
45
Last post by Random Event

on 04-26-2019

[SWE] The Core and the Voice

in The Spire on 04-03-2019

Edrei, Rory, Ashetta, Zariah, Kalt, Desmond, Deimos, Wessex, Samuel, Jigano, the VOICE, Lucas, 108, Are, the CORE
23
Last post by Samuel

on 04-07-2019

[seasonal event] 100 bad days

in Domiciles on 04-02-2019

Caiside
8
Last post by Caiside

on 04-30-2019

[PQ] [seasonal event] kindness keep a lonely company

in The Settlement on 03-28-2019

Amalia, Deimos, Jigano, Rexanna, Lily, Phoebe
39
Last post by Amalia

on 05-31-2019

{SEASONAL EVENT} Filling in the Cracks

in The Settlement on 03-09-2019

Seiji
2
Last post by Kiada

on 03-17-2019

wound relentlessly

in Fields on 03-03-2019

Deimos
21
Last post by Deimos

on 04-19-2019

[Seasonal Event] won't stay quiet

in The Settlement on 03-02-2019

Melita
15
Last post by Melita

on 04-07-2019

[seasonal event] Fake smiles and happy never after

in The Settlement on 03-02-2019

Maea
10
Last post by Kiada

on 03-17-2019

lonesome dreams

in The Settlement on 03-01-2019

Seiji
11
Last post by Kiada

on 03-09-2019

[SWE] It ends in fire

in Sanctuary on 02-25-2019

Remi, Random Event, Edrei, Ronin, Vervain, Rory, Phoebe, Deimos, Rexanna, Amalia, Wessex, Bastien, Samuel, Jigano, Melita, Seiji, Maea, Evie
32
Last post by Rexanna

on 03-01-2019

sleeping in a coffin

in Shrine on 02-24-2019

Random Event
3
Last post by Kiada

on 02-26-2019

it might be over soon

in Infirmary on 02-24-2019

Remi, Amalia
11
Last post by Remi

on 03-18-2019

i hear you crying

in Rathskeller on 02-22-2019

Melita, Seiji
9
Last post by Melita

on 02-24-2019

[DROP] Bleak

in The Outskirts on 02-19-2019

Random Event, Isla, Samuel, Lily, Caiside
16
Last post by Random Event

on 02-22-2019

[Mini Event] A LongNight with Friends

in Rathskeller on 02-14-2019

Remi, Samuel, Vervain, Seiji, Bastien, Rexanna, Aedion, Jeremy, Deimos, Melita
11
Last post by Melita

on 02-19-2019

behind the cellar door

in Rathskeller on 01-25-2019

Seiji
30
Last post by Seiji

on 02-21-2019

all i want

in The Outskirts on 01-09-2019

Ru'in
11
Last post by Kiada

on 01-29-2019

[PQ] Feathers & Fearlessness

in The Spire on 01-08-2019

Remi, Rory, Devrum
16
Last post by Remi

on 02-14-2019

[Mini Event] just the way of things

in Temple on 01-08-2019

Remi, Edrei, Isla, Ronin, Rory, Ashetta, Phoebe, Roana, Zariah, Kalt, Alistair, Archebold, Deimos, Rexanna, Amalia, Wessex, Jigano, Melita
33
Last post by Ronin

on 01-19-2019

it's too much [open!]

in Temple on 01-08-2019

Cassius
5
Last post by Kiada

on 01-16-2019

9 active · 33 closed · 6 need replies · 42 total
Kiada's Forum Info
Joined:
01-07-2019
Last Visit:

2 hours ago

Total Posts:
193 (1.02 posts per day | 1.01 percent of total posts)
(Find All Posts)
Total Threads:
12 (0.06 threads per day | 0.87 percent of total threads)
(Find All Threads)
Time Spent Online:
3 Days, 17 Hours, 47 Minutes