Aedion Reszo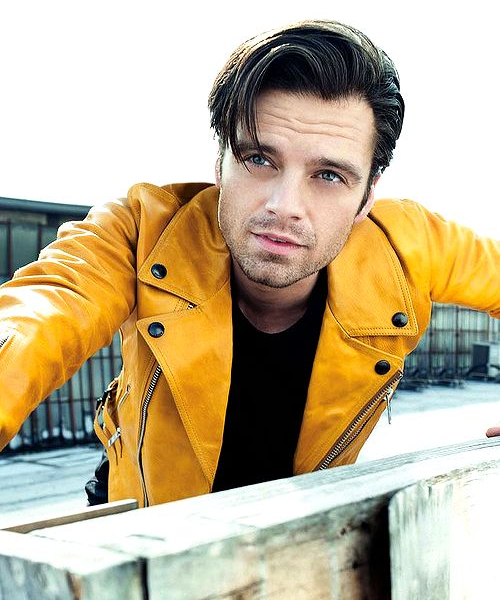 Basic Information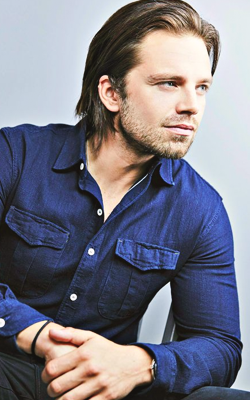 | | |
| --- | --- |
| Level: | |
| Race: | Ascended |
| Nationality: | Outlander |
| Citizenship: | |
| Profession | |
| Primary Organisation | |
| Secondary Organisation | |
Character Information
| | | | |
| --- | --- | --- | --- |
| Face Claim: | Sebastian Stan | Strength: | 12 /30 |
| Age: | 30 (Deepfrost 280 PC) | Dexterity: | 10 /30 |
| Height: | 6'4 | Endurance: | 10 /30 |
| Weight: | 220 lbs | Luck: | 4 /30 |
| Gender: | Male | Relationship Status: | Single |
| Orientation: | Straight | Deity Alignment: | |
Appearance
He had suffered the shift – from worlds to worlds, falling through them all until finally landing here in Caido. In a previous life, he had been cursed from birth and forced to learn around it. Now it seems becoming a human here also had its downsides. He's not entirely human, a shift that he hadn't expected upon arriving. Instead, having been either human or beast he now finds himself a bit of both. He still appears human, with long dark hair and a stubbled chin. Brilliant blue eyes, no longer bi colored and scarred. He's tall, yet strong, which proves to him that some things hadn't changed in the shift at all.
Personality
Once he was an empathetic beast, able to understand others and their feelings, their reasons as to why they'd done things the way they had. He was able to convey his own feelings in a way that couldn't enrage the creature lurking beneath his skin, to have calm civil conversations and even debates with others. That was before he survived tragedy. Since then, he's been a continuous ball of rage of an unrelenting fury. He comes off sour and indifferent, but deep down he catalogs everything from those that have wronged him. He's able to restrain himself enough, but he's a schemer, full of a purpose to avenge everything that he's lost. Don't be surprised if he buries a knife in your back.
History
Once he was a winged boy, born to a world that was crumbling from underneath. This was long before the Helovian gods ripped the Rift gods apart. But the Rift was still an unwelcoming place – the boy was born cursed, winged in good nature and wolf when angered. Young Aedion had to learn from an early age to manage his temper, or else he'd lose his ability to fly. His father had been helpful with that, teaching him how to handle it and channel it successfully so he wouldn't end up stuck as a wolf forever. And Aedion had done well, learning and channeling until he could express his angers and upsets in an easy manner. But the Helovian gods ripped the already harsh Rift gods from their world and it had begun to die at a far faster rate than before. Aedion, now a young adult, had chosen to leave his family behind to try and seek a solution. He spent quite some time searching for something to help, and when he finally thought he had, the world shook beneath his feet. He rushed back to where his family had been waiting for news but when he arrived, the world's aftershock of the gods dying had created earthquakes that had killed his family. He spent a long time searching through the rubble, to find his family and give them a proper burial. Yet Aedion had stumbled back into that rage, even more so when the Helovian's came to the Rift. He had pledged then to take revenge on them for the things they had done, but he struggled with enacting them. He couldn't be civil to find the answers, he couldn't follow the teaching his father had given him. So he spent a lot of his time in the icy climate of the north, as a wolf and hidden away – getting others to get close and feed him information. But he never got to act on anything before the Rift threw him out. He tumbled through sky after sky until landing here – no wings and no wolves to be seen within him. Still, the same rage, only now it seemed he wasn't really human at all. Now he needed to learn how this world worked, angry at everything that had happened.
Other
» Steel short sword with two feathers attached to the hilt.
Abilities
---
Items
Type: Grey
Optical Upgrade | Can see through god-created illusions such as the barrier around the Hollowed Grounds.
---
Companion
Aedion's Threadlog
0 active · 6 closed · 0 need replies · 6 total
Thread
Participants
Posts
Last Post
[KQ] The Limit

in The Spire on 03-27-2019

Court Official, Samuel, Ashetta, Edrei, Zariah, Wessex
34
Last post by Ashetta

on 04-03-2019

[PQ] Semper Fidelis

in The Spire on 03-19-2019

Wessex, Lucas, Rory, 108, Kristopher, the VOICE, Random Event
16
Last post by Random Event

on 03-23-2019

See through, see far.

in Shrine on 03-18-2019

Wessex, Bastien, Samuel, the VOICE, Lucas, 108, Kristopher
16
Last post by Lucas

on 03-19-2019

where'd you rise?

in The Underground on 03-04-2019

Wessex
7
Last post by Aedion

on 03-19-2019

[Mini Event] A LongNight with Friends

in Rathskeller on 02-14-2019

Remi, Samuel, Vervain, Seiji, Bastien, Rexanna, Kiada, Jeremy, Deimos, Melita
11
Last post by Melita

on 02-19-2019

lose your faith in me [open]

in Sanctuary on 02-01-2019

Isla
20
Last post by Isla

on 02-11-2019

0 active · 6 closed · 0 need replies · 6 total
Aedion's Forum Info
Joined:
01-21-2019
Last Visit:
04-02-2020, 06:03 AM
Total Posts:
22 (0.04 posts per day | 0.03 percent of total posts)
(Find All Posts)
Total Threads:
2 (0 threads per day | 0.06 percent of total threads)
(Find All Threads)
Time Spent Online:
10 Hours, 30 Minutes, 34 Seconds