Maea Valair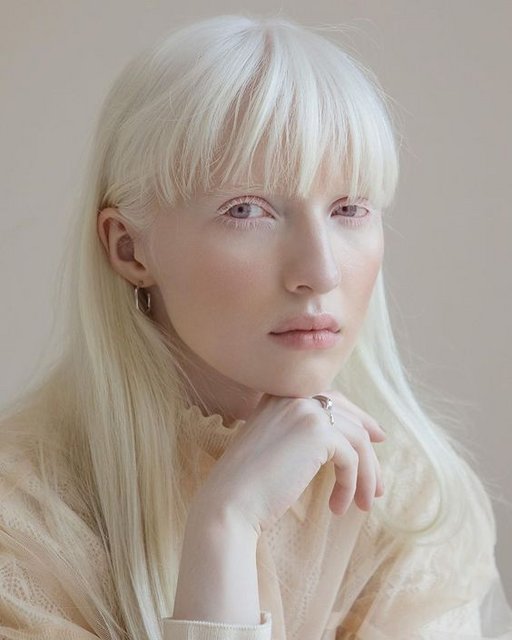 Basic Information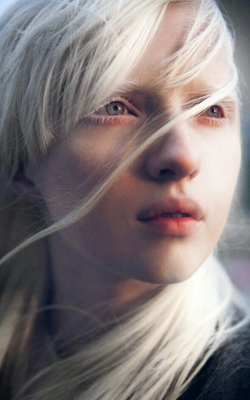 | | |
| --- | --- |
| Level: | 5 |
| Race: | Ascended |
| Nationality: | Natural |
| Citizenship: | Hollowed Grounds |
| Profession | Loreseeker |
| Organisation(s) | |
"Lost in a world full of none believers Searching for smoke in a still water pond A nothing queen, they called a dreamer This is my life and I call it a song"
Character Information
Face Claim:
Nastya Zhidkova
Strength:
22 /30
Age:
27 (Deepfrost 287 PC)
Dexterity:
22 /30
Height:
156 cm / 5'1 ft
Endurance:
20 /30
Weight:
43kg / 95 lbs
Luck:
13 /30
Gender:
Female
Intuition:
0 /3
Orientation:
Demi + Bisexual
Deity Alignment:
None
Relationship Status:
Single
Appearance
Albino | Childish | Pale | Short | Skinny | Long hair | Bright smile | Good voice

So pale. So small of stature and lithe, she appears ethereal in the way she moves, as though her feet barely touch the ground at all. It is hard to see the grown woman within the childish body, but looking closer would reveal the falsehood of the assumption.

Hair, white as fresh snow and straight as an arrow fall to the small of her back. It is tied back, with a simple cord or braided to keep it out of the way, but sometimes she let it down, to fly like silk about frail shlulders. Eyes so pale that they seem void of all color struggle to make sense of a world that is casually swallowed by darkness. The light changes the hue, from purple to red, blue or gray but more often than not they are barely seen, hidden by a squint as she gazes at a world in change.

She is not strong, and never will be. But in its place there is toughness and a hardy, a persistent refusal to let physical weakness dictate her life. Illness plagued her through infancy and childhood, and still stretch poison claws after her… but still she endures.
Personality
Kind Cold | Curious Numb | Stubborn | Low self-esteem | Generous Distrustful | Devout Questioning | Open Narrow-minded | Jealous

More mature by far than she might appear at a glance, she is a woman coming into her own. Plagued by illness and used to apologizing, the girl who merely followed and thought nothing of herself is fading away. The person she becomes is still gentle, still softly spoken and generous at heart, but no longer content with standing on the sidelines. Grasping for change and eager to carve out a space for herself in a world that has no use for the helpless and weak, she challenges herself and the unspoken rules with a smile made bright by the kindness of others.

--------------------

Trials and difficulties have taken a toll on the brighter sides of her personality. After dying and returning to a very different life as Ascended, Maea has become cold and hard, closing herself behind a wall of indifference to everyone but a select few. They are her lifeline, a final tether to who she used to be, and with aid she tries to come to terms with the changes she has undergone. But it is a difficult task to remake yourself, and she has a long way to go.
History
Maea has never been physically strong. She was born too early and lost her mother to a fever soon after, and spent most of her childhood fending off one illness after the other. A life of hard labor despite this has whittled away all traces of softness in her, until she has become as barren as the soil she were raised on. Raised by a much older brother and an aging father she was left to her own devices more often than not. Shunned by the other children and unable to do much to pull her weight around the farm, she found solace in the wilderness, in the roaming animals and the changing seasons. An elderly lady that lived nearby taught her to pray to the gods for guidance when no one else would, and there too did she find comfort... if perhaps not companionship, for though she poured her heart out to them, the gods never replied.

As she grew older and her health improved, Maea's fondness for the outdoors manifested into something more practical. A summer of poor harvest and a hard winter forced her to trap and kill the animals she previously had watched and admired, and though she was able to survive, something else died within her then. For a few years she was able to take work as a hunter, but as her eyesight continues to deteriorate it has become harder and harder to keep going. Growing desperate, fearing to lose her sight and her livelihood both, she has begun to look for ways to heal herself.
Other
Family:
Ruben Valair - father, Abandoned - Died felling lumber in Woodlands Mina Valair - mother, Abandoned - Died giving birth to Maea Noah Valair - brother, 33 yo, Accepted Lienna Valair - sister-in-law, 32 yo, Accepted Ansi, Hieram, Leon - niece and nephews, aged 13, 10, 4 with one more on the way
- Maea's brother and his family disappeared during the Long Night of Deepfrost in the year 308, leaving her alone on the farm. Under her care she now has a flock of sheep, a dog name Frost, an orchard of 20 fruitbearing trees and more labor than she could ever easily manage on her own. - After Maea disappeared, the farm was left without anyone to care for it. The animals are gone, the orchard is untended and the house has begun to rot, the roof caved in sometime during Deepfrost. It is no longer habitable.
Health:
- Has oculocutaneous albinism, which affects skin, hair and eye pigmentation. She is sensitive to glare, sunlight and has poor eyesight. - Has progressed open-ended glaucoma, a chronic illness that gradually reduces the field of vision due to building pressure in the eye. If left untreated, Maea will go completely blind within a year. - Eyesight restored by Ludo in Flowerbirth 309 PC - Unable to conceive -- exchanged fertility for restored eyesight, by Ludo in Flowerbirth 309 PC - After dying on a Ghost whale hunt, Maea was revived as an Ascended in the year 311 PC.
A rough estimate of this character's damage potential is as follows:
HP: 100

Unarmed strike:11

Physical attack with a basic weapon/attuned shifts: 21

Physical attack with an upgraded weapon/attuned shifts: 31

Physical attack with a mastered weapon/attuned shifts: 41

Magical attack with basic magic/mythical shifts: 20

Magical attack with upgraded magic/mythical shifts: 30

Magical attack with mastered magic/mythical shifts: 40
---
Abilities
Magic: 40% Sunlight Resistance
Type: Light | Rank: Basic

---
Citizenship Ability
The world is new to you, and you to it. During PQ/PQ+/KQs/Drops, you roll with advantage on luck-based rolls and receive an extra name during drops. (In order to use this, make sure to note the ability at the bottom of each post)
---
Upgrades
Type: Defensive | Level: Basic
Energy Shield | When the user crosses their arms, an energy shield appears, reducing damage by the user's basic-item stat.

Type: Other | Level: Basic
Binary Teleportation Upgrade | Can teleport up to 30ft OR to an adjacent board. Requires a 2 post cool-down between uses.

Type: Offensive | Level: Upgraded
Electrical Touch Upgrade | Can complete electrical circuits in the user's palm which release a current of electricity. This bolt can extend 10ft and be maintained with concentration. Can cause disorientation and muscle-malfunction.

Type: Other | Level: Basic
Restorative Touch | This upgrade allows the user to heal Ascended. Placed in the left hand and requires skin to skin contact.
---
Items
Type: Dark | Style: Offensive | Level: Basic
Lasracha | A pair of chakrams. The outer rim of these throwing discs are sharpened to a razor's edge, and glint with a curious crimson. Imbued with fire, they burn as well as they cut.

Type: Light | Style: Other | Level: Basic
Obsidian Compass | Always points towards the Hollowed Ground
---
Companion
Player Post Count: 5,357
KQs: 2
PQ+s: 2
Mini Events: 9
SWEs: 6
PQs: 16
Player MP: 542
{PQ} just a haze on the water
Greatwood
Sidhe Village - No thread

Observatory - No thread
The Bodega - No thread
Undercroft - No thread

The Stone Symphony - No thread

Sunken Gardens - No thread
The Saltkiss Estuary - No thread

The Wildwood - Always be mine
Explored: 3/12
Hollowed Grounds
Inner Quarter - No thread
Outer Brambles - No thread
Outer Islands - No thread

Bone Bridges - No thread
Jack Tar Landing - No thread

Explored: 7/16
Stormbreak
City Area - No thread

The Celestine - No thread
The Tower - No thread
The Spyglass - No thread
The Archive - No thread
The Collegium - No thread
Pacifist Plaza - No thread
The Silk Houses - No thread

The White Hart - No thread
Mother Molly's - No thread

Trinity Temple - No thread
Eye of the Storm - No thread

The Falling - No thread

Skyport - No thread
The Grotto - No thread

City Gates - No thread

The Righteous Climb - No thread

Explored: 0/17
The Draig Cordillera
The Draig Cordillera - No thread

Amphitheatre - No thread
Infinity Fields - No thread
Caido's Lighthouse - No thread
Weightless Waterfall - No thread
Summit - No thread

Explored: 0/6
Hak Etme
Hak Etme - No thread

The Furnace - No thread
Boneyard - No thread
Sunshine Pools - No thread
Sea of Dreams - it's only been a lifetime
Suvahasi - No thread

Explored: 1/6
Oerwoud
Oerwoud - Ruffians and thugs

Tanglefoot - No thread

Leap of Faith - No thread
The Mistbanks - No thread

Undergrove - No thread

The Peepholes - No thread

Brittlebone Bridge - No thread
Wishtide Waterways - No thread

Explored: 1/8
The Climb
The Climb - No thread

The Crust - No thread

Angel's End - No thread
Lava Pits - No thread

The Burrows - No thread

Explored: 1/9
Maea's Threadlog
0 active · 210 closed · 0 need replies · 210 total
Thread
Participants
Posts
Last Post
[Training] Otra vez

in Military Barracks on 06-07-2022

Sunjata
6
Last post by Sunjata

on 06-09-2022

[open se] all is calm, all is bright

in Woodland on 06-07-2022

NPC, Wessex
7
Last post by Wessex

on 06-29-2022

ashes and dust

in Haulani on 05-17-2022

Harper
14
Last post by Harper

on 07-02-2022

(o) Claustrophobia

in The Barrows on 05-16-2022

Camilla
3
Last post by Maea

on 05-20-2022

[PQ] Books and scrolls

in Sanctuary on 05-16-2022

Nate, Sunjata, Nikolai, Darkeye
21
Last post by Nikolai

on 06-16-2022

chilled to the bone

in VlamVloed on 05-15-2022

Neron
18
Last post by Neron

on 06-11-2022

[RE] THE MYSTERIOUS FLESHPIT OF MYSTERY

in Oerwoud on 05-13-2022

Remi, Random Event, Isla, Ronin, Wessex, Melita, Nate, Sunjata, Mateo, Varus, Flora, Darkeye, Chaele
15
Last post by Random Event

on 05-15-2022

[PQ] Lorekeepers Assemble

in Atheneum on 05-13-2022

Isla, Nikolai, Chaele
12
Last post by Nikolai

on 06-16-2022

[Training] met at midnight in the hanging tree

in The Hanging Tree on 05-12-2022

Amun
9
Last post by Maea

on 05-12-2022

[Mini Event] Be Our Guest!

in Glade on 05-12-2022

Darkeye, Amun, Isla
5
Last post by Isla

on 05-14-2022

Leapfrog

in The Sallow Swamp on 05-12-2022

Amun
11
Last post by Maea

on 05-12-2022

line up the dominos

in The Underground on 05-11-2022

the VOICE, Amun
12
Last post by the VOICE

on 05-12-2022

and the truth is

in Military Barracks on 05-10-2022

Nate
11
Last post by Maea

on 05-17-2022

Nate

in IC Written Communications on 05-10-2022

Nate
3
Last post by Maea

on 05-11-2022

[se] stealing away, like time (open)

in Boondocks on 05-08-2022

Serendipity, Pihu
15
Last post by Maea

on 05-12-2022

it happened quiet

in Infirmary on 05-07-2022

Isla
29
Last post by Maea

on 06-08-2022

[Training] it's only been a lifetime

in Sea of Dreams on 05-06-2022

Wessex
15
Last post by Wessex

on 06-10-2022

[PQ] (open) red smoke

in Military Barracks on 05-03-2022

Varus, Darkeye
18
Last post by Maea

on 05-22-2022

{SE} shiver my timbers

in Atheneum on 05-03-2022

Nikolai, Serendipity
17
Last post by Nikolai

on 06-16-2022

[SE] a mindset to care

in The Labyrinth on 05-02-2022

Chaele
22
Last post by Maea

on 05-08-2022

[PQ] (SE Open)a spark in the dark

in Domiciles on 05-02-2022

Amun, Lilliane, Darkeye
9
Last post by Darkeye

on 05-13-2022

Silent things

in Shrine on 05-01-2022

Serendipity
3
Last post by Maea

on 05-02-2022

[SWE] cold nights and shiny lights

in Boondocks on 05-01-2022

Remi, Court Official, Isla, Ronin, Deimos, Wessex, Melita, Amun, Falke, Lena, Mateo, Maeve, Varus, Flora, Enzo, Lilliane, Darkeye, Hadama, Pihu, Chaele, Alexander
28
Last post by Deimos

on 05-16-2022

Burnt-out ends of smoky days

in Kaiholo Port on 05-01-2022

Hadama
21
Last post by Hadama

on 05-16-2022

We'll return like warriors, I swear

in Domiciles on 04-30-2022

Amun
43
Last post by Maea

on 05-12-2022

drowning in the deep [split]

in Tar Pits on 04-27-2022

Amun
30
Last post by Amun

on 04-30-2022

[se] who knows the way to make a proper home

in The Settlement on 04-27-2022

Amun
10
Last post by Maea

on 04-28-2022

(o) you're not the same, you died along the way

in Oasis on 04-27-2022

Sunjata, Serendipity
32
Last post by Sunjata

on 05-02-2022

when gazing into an abyss

in Bone Bridge on 04-24-2022

Neron
25
Last post by Maea

on 05-15-2022

there's still time to change the road you're on

in The Last Step on 04-23-2022

Amun
44
Last post by Maea

on 04-27-2022

crashing down with style

in Wordsworth Books on 04-22-2022

Nikolai
11
Last post by Maea

on 05-03-2022

come into the den

in The Settlement on 04-22-2022

Lilliane
15
Last post by Maea

on 05-13-2022

(RQ) You've got a Glow

in Glade on 04-22-2022

Isla, Wessex, Serendipity
12
Last post by Wessex

on 05-14-2022

[SWE] Festival of Lights - 313 PC

in The Feverlands on 04-22-2022

Court Official, Amun, Lilliane, Hadama, Chrysaora, Deimos, Lena, Chaele, Pihu, Darkeye, Sunjata, Remi, Hotaru, Ronin, Mateo, Isla, Sah, Noah, Maeve, Alexander, Cordelia, Wessex, Raza, Falke, Melita, Talyson, Ludo
50
Last post by Darkeye

on 05-02-2022

visions are seldom what they seem

in The Hanging Tree on 04-22-2022

Mordecai
14
Last post by Mordecai

on 04-27-2022

tell me, can you let it go?

in The Sallow Swamp on 04-21-2022

Hotaru
30
Last post by Hotaru

on 06-24-2022

(o) Sacrificed myself to myself

in Kuali'i Isles on 04-21-2022

Serendipity, Chaele
23
Last post by Chaele

on 04-30-2022

things I almost remember

in Atheneum on 04-20-2022

Amun
46
Last post by Amun

on 04-22-2022

(open)Stuck to the Anvil

in Domiciles on 04-17-2022

Darkeye
30
Last post by Maea

on 04-21-2022

there's something braver

in Meadowreach on 04-16-2022

Amun
51
Last post by Maea

on 04-20-2022

I must be good for something

in Shrine on 04-15-2022

Random Event, Amun
19
Last post by Amun

on 04-20-2022

[PQ+] build me up, buttercup

in The Spire on 04-14-2022

Isla, Wessex, Nikolai, Darkeye, Serendipity, Chaele
49
Last post by Isla

on 05-16-2022

wrapped up widdershins

in Boondocks on 04-14-2022

Remi
11
Last post by Maea

on 04-16-2022

squashed in like sardines

in Woodland on 04-13-2022

Amun, Serendipity
45
Last post by Maea

on 04-15-2022

[Training] the light at the end of the tunnel is a freight train

in Military Barracks on 04-12-2022

Amun, Serendipity
43
Last post by Amun

on 04-13-2022

a hard day's work

in The Settlement on 04-12-2022

Alexander
18
Last post by Alexander

on 05-18-2022

[open se] if you only had time

in Obsidian Cathedral on 04-11-2022

Wessex
23
Last post by Wessex

on 04-27-2022

I didn't mean to (TW)

in Mourn on 04-11-2022

Nephele
23
Last post by Maea

on 04-29-2022

[Training] Black and White

in Domiciles on 03-24-2022

Darkeye, Serendipity
19
Last post by Maea

on 04-17-2022

garbage in, garbage out

in Domiciles on 03-21-2022

Amun, Serendipity
45
Last post by Maea

on 04-12-2022

(o) Familiar stranger

in The Settlement on 03-21-2022

Sunjata
30
Last post by Sunjata

on 03-23-2022

Request Timeout

in King's End on 03-18-2022

Amun
64
Last post by Amun

on 03-21-2022

it takes a fool to remain sane

in The Feverlands on 06-30-2021

Harper
33
Last post by Maea

on 07-28-2021

all alone, shame if an ascended bit me

in King's End on 06-29-2021

Gideon
9
Last post by Gideon

on 07-14-2021

Ruffians and thugs

in Oerwoud on 06-15-2021

Locke
5
Last post by Maea

on 06-21-2021

the spoils

in Caravanserai on 06-12-2021

Random Event, Ronin, Melita
12
Last post by Ronin

on 06-12-2021

[KQ] chassit

in Caravanserai on 06-09-2021

Court Official, Ronin, Safrin, Melita, Nathaniel
27
Last post by Court Official

on 06-12-2021

[Training] In the dark of the night

in Ahi Coast on 05-26-2021

Melita
26
Last post by Melita

on 06-06-2021

(o) not according to plan

in Rae's Fingers on 05-19-2021

Locke
20
Last post by Locke

on 06-15-2021

Some just want to watch the world burn

in Wren Society on 05-19-2021

Random Event, the VOICE, Raza, Locke
15
Last post by Raza

on 05-20-2021

(o) headed for collision

in Rae's Fingers on 05-18-2021

N/A
1
Last post by Maea

on 05-18-2021

never safe again

in Haulani on 05-04-2021

Arialla
9
Last post by Arialla

on 05-09-2021

Just call this what it is

in Aumakua on 01-12-2021

Sunjata
14
Last post by Sunjata

on 01-14-2021

little death inside my sides

in Slagveld on 01-05-2021

Nate, Sunjata
19
Last post by Nate

on 01-12-2021

[SWE] Festival of Lights 311 PC

in The Citadel on 12-15-2020

Court Official, Edrei, Loren, Saiden, Isla, Ludo, Deimos, Wessex, Bastien, Melita, Kiada, the VOICE, Peter, Adam, Nate, Ezra, Sunjata, Amun, Noah, Aisha, Mabel, Gideon, Aurelia, Neos, Ray, Aamu
40
Last post by Maea

on 01-05-2021

To whom it may concern

in IC Written Communications on 03-20-2020

N/A
1
Last post by Maea

on 03-20-2020

[PQ] just a haze on the water

in Arclight Ocean on 03-16-2020

Remi, Ronin, NPC, Wessex, Delphia
79
Last post by Remi

on 03-31-2020

[SE][OPEN] cleansing ritual

in Whispershore on 03-15-2020

Delphia
16
Last post by Maea

on 03-20-2020

a push & a shove into oblivion.

in Kaiholo Port on 03-10-2020

Ghalia
2
Last post by Maea

on 03-10-2020

[open] Don't hold me down

in The Fangs on 03-10-2020

N/A
1
Last post by Maea

on 03-10-2020

It's a feeling we always chase

in Aumakua on 03-10-2020

Sunjata
150
Last post by Sunjata

on 03-21-2020

(SE) don't make promises to me

in Hale Ka'aila on 03-07-2020

Sunjata
44
Last post by Maea

on 03-09-2020

[SE] the joy of youth is to disobey

in Kaiholo Port on 03-06-2020

Quanil
48
Last post by Maea

on 03-20-2020

[Mini Event] rollin' bones

in Hale Ka'aila on 03-06-2020

Remi, Loren, Saiden, Ronin, Zariah, Ludo, Deimos, Amalia, Wessex, Jigano, Melita, Seiji, Sunjata, Oliver, Delphia, Quanil, Weaver, Raza, Morgan, Rance, Alina, Kellan
80
Last post by Ludo

on 03-25-2020

[se] for all her anger

in Sea of Glass on 03-05-2020

Weaver
30
Last post by Maea

on 03-21-2020

maybe I'm too busy being yours to fall for somebody new

in IC Written Communications on 03-04-2020

Sunjata
2
Last post by Sunjata

on 03-05-2020

another one bites the dust

in Palace on 03-04-2020

Loren
75
Last post by Maea

on 03-18-2020

Echoes Through Eternity [SE]

in The Wildwood on 03-02-2020

Jigano
43
Last post by Jigano

on 03-16-2020

[SE]Morning comes quick bringing tragic goodbyes

in Snowcloak on 03-02-2020

Amalia
24
Last post by Amalia

on 03-25-2020

[SE] and I'm a shadow of a ghost

in VlamVloed on 03-02-2020

Melita
23
Last post by Maea

on 03-14-2020

[SE] and I will sing no more

in Tundra on 03-02-2020

Oliver
11
Last post by Maea

on 03-22-2020

and time it waits for no one

in Shrine on 02-28-2020

Ludo
13
Last post by Maea

on 03-20-2020

the blood you bleed is just the blood you owe

in Aumakua on 02-27-2020

Sunjata
214
Last post by Maea

on 03-04-2020

In time you'll find, I've got baggage too

in Arclight Ocean on 02-23-2020

Sunjata
163
Last post by Maea

on 02-26-2020

between the shadow and the soul

in Shrine on 02-22-2020

Ludo
10
Last post by Ludo

on 03-10-2020

For a bag of guineas or a piece of eight

in Haulani on 02-22-2020

Clemente
8
Last post by Clemente

on 03-25-2020

Once upon a dream

in VlamVloed on 02-21-2020

Sunjata
43
Last post by Maea

on 02-23-2020

[PQ] oh sinners come down, come gather 'round

in Haulani on 02-20-2020

Remi, Ronin, Melita, Nate, Sunjata
28
Last post by Maea

on 02-26-2020

[PQ] have you ever seen the rain?

in Hale Ka'aila on 02-19-2020

Remi, Jigano
19
Last post by Remi

on 02-20-2020

Now take it in, but don't look down

in Apopo on 02-19-2020

Loren
115
Last post by Maea

on 03-05-2020

wasting time

in Rae's Fingers on 02-19-2020

Amun
128
Last post by Maea

on 03-20-2020

your hands are scarred from murder

in VlamVloed on 02-16-2020

Sunjata
156
Last post by Sunjata

on 02-21-2020

[Magic Training] every time a bell rings

in The Arcane Academy on 02-13-2020

Loren, Zariah, Weaver
21
Last post by Zariah

on 02-17-2020

the scenery's turned wicked

in The Rainbow Road on 02-13-2020

Saiden
56
Last post by Saiden

on 02-19-2020

[OPEN] A Different Kind of Sun

in Ahi Coast on 02-12-2020

Morgan
19
Last post by Morgan

on 03-14-2020

you're looking to disappear

in Snowcloak on 02-12-2020

Sunjata
53
Last post by Sunjata

on 02-13-2020

[open] Bring hither your sun and your summer

in Crimson Cataract on 02-11-2020

Joshua
24
Last post by Joshua

on 03-19-2020

[Training] Beat me black and Blue

in The Arcane Academy on 02-11-2020

Loren
77
Last post by Maea

on 02-18-2020

Advance notice

in IC Written Communications on 02-09-2020

N/A
1
Last post by Maea

on 02-09-2020

if I could fly, I'd never come back down

in Aumakua on 02-08-2020

N/A
1
Last post by Maea

on 02-08-2020

followed a feeling

in Kaiholo Port on 02-08-2020

Saiden
47
Last post by Maea

on 02-13-2020

open mind for a different view

in The Settlement on 02-08-2020

Amun
101
Last post by Maea

on 02-15-2020

I've been hiding out

in Snowcloak on 02-07-2020

Peter
11
Last post by Maea

on 02-25-2020

Wild Wild Woods

in The Wildwood on 02-06-2020

Rance
35
Last post by Rance

on 03-04-2020

How the other half die

in The Citadel on 02-06-2020

Loren
33
Last post by Maea

on 02-07-2020

gripped by fingers ten

in The Hanged Man on 02-06-2020

Raza
13
Last post by Maea

on 03-19-2020

Lost but found with you

in The Fangs on 02-06-2020

Sunjata
58
Last post by Sunjata

on 02-12-2020

[DROP] Maybe I will change

in Miana Pool on 02-05-2020

Random Event, Eloise, Loren, Saiden, Ronin, Deimos, Amalia, Wessex, Samuel, Jigano, Melita, Evie, Nate, Jiao, Hotaru, Amun, Oliver, Harper, Weaver, Libbs, Raza, Rance, Arialla, Alina
73
Last post by Jiao

on 02-15-2020

all my sleeves are stained red

in Fields on 02-05-2020

Nate
31
Last post by Maea

on 03-22-2020

(o) SPF Over 9000

in Ahi Coast on 02-04-2020

Harper
25
Last post by Harper

on 03-30-2020

please forgive me, I can't sleep at night

in The Wildwood on 02-03-2020

Sunjata
62
Last post by Maea

on 02-05-2020

[SWE] Always be mine

in The Wildwood on 02-02-2020

Court Official, Neron, Adam, Samuel, Loren, Weaver, Wessex, Libbs, Amun, Oliver, Jigano, Deimos, Melita, Sunjata, Tarasha, Kiada, Amalia, Oia'i'o
54
Last post by Oia'i'o

on 03-01-2020

no vacancy

in Aumakua on 01-30-2020

Sunjata
156
Last post by Maea

on 02-03-2020

Flowers in my lungs

in Loreseeker's Guild on 01-30-2020

Jigano
16
Last post by Jigano

on 02-11-2020

watching the tide roll away (open)

in Hale Ka'aila on 01-29-2020

Saiden
44
Last post by Maea

on 02-02-2020

Bring me that Horizon

in Ahi Coast on 01-29-2020

Remi
30
Last post by Remi

on 02-19-2020

give me a life time of promises (open)

in Aumakua on 01-28-2020

Loren
74
Last post by Maea

on 02-04-2020

Wrap your teeth around the pavement

in VlamVloed on 01-28-2020

Sunjata
49
Last post by Maea

on 01-30-2020

Smothered in Smoke

in The Devil's Advocates on 01-28-2020

Nate, Sunjata
38
Last post by Sunjata

on 01-30-2020

the coldest blood runs through my veins

in Sea of Glass on 01-28-2020

Amun
102
Last post by Amun

on 02-05-2020

growing roses in the disarray

in Palace on 01-27-2020

Loren
79
Last post by Maea

on 02-02-2020

[PQ] this fate is well deserved

in Sanctuary on 01-26-2020

Ronin, Sunjata, Quanil, Libbs
36
Last post by Sunjata

on 02-05-2020

[Training] dreams where you're murdered

in Military Barracks on 01-26-2020

Sunjata
56
Last post by Maea

on 01-28-2020

[PQ] for the hunger

in Military Barracks on 01-25-2020

Deimos, Rexanna, Jigano, Hotaru
29
Last post by Jigano

on 03-05-2020

Toothless bites, mouthless mutters, wingless fluttters

in Ludo's Woods on 01-24-2020

Random Event, Delphia
15
Last post by Delphia

on 02-27-2020

hell to the stars

in VlamVloed on 01-24-2020

Sunjata
54
Last post by Maea

on 01-25-2020

[Mini Event] Nature Red in Thorn and Claw

in Atheneum on 01-23-2020

Samuel, Jigano, Aonghas, Tarasha, Quanil, Libbs
31
Last post by Jigano

on 02-17-2020

I was going, Mother, to pick roses, to find death

in Loreseeker's Guild on 01-23-2020

Jigano, Sunjata
23
Last post by Sunjata

on 01-30-2020

going straight to video

in VlamVloed on 01-22-2020

Sunjata, Harper, Libbs
43
Last post by Libbs

on 02-05-2020

Lie to me tonight

in VlamVloed on 01-22-2020

Sunjata
44
Last post by Sunjata

on 01-24-2020

as long as stars are above

in Shrine on 01-21-2020

N/A
1
Last post by Maea

on 01-21-2020

[Open] Little Bit Better Than I Used To Be

in VlamVloed on 01-21-2020

Nate
13
Last post by Nate

on 01-28-2020

Lost Beneath A Powdered Sea

in Snowcloak on 01-21-2020

Peter
19
Last post by Peter

on 02-07-2020

Just good business

in Caido Medical College on 01-21-2020

Phoebe
10
Last post by Phoebe

on 01-28-2020

[Training] Idle hands are the devil's friend

in Military Barracks on 01-21-2020

Sunjata
45
Last post by Maea

on 01-22-2020

To Fly You Must Fall

in VlamVloed on 01-19-2020

Hotaru
30
Last post by Maea

on 03-05-2020

so familiar a gleam

in Sanctuary on 01-17-2020

Delphia
34
Last post by Delphia

on 02-27-2020

(SE) when the nighttime comes, say yes

in The Stonesong on 01-15-2020

Sunjata
129
Last post by Sunjata

on 01-21-2020

[PQ] all i see is magic

in The Citadel on 01-11-2020

Neron, Zariah, Peter, Weaver
30
Last post by Weaver

on 01-27-2020

[SE] Lay this to rest

in Fields on 01-09-2020

Amun
45
Last post by Maea

on 01-22-2020

[SE] Oh, Valley of Plenty

in VlamVloed on 01-09-2020

Sunjata
30
Last post by Sunjata

on 01-14-2020

I'm getting tired of starting again

in Military Barracks on 01-09-2020

Deimos
16
Last post by Deimos

on 01-19-2020

Hello, light

in Shrine on 01-09-2020

Ludo
9
Last post by Maea

on 01-15-2020

[SE] Luften klar och ren

in The Citadel on 01-08-2020

Nephele
11
Last post by Maea

on 03-01-2020

[SE] One over the Other

in Atheneum on 01-08-2020

Samuel
19
Last post by Samuel

on 01-22-2020

[PQ+] Roads That Never Saw Sun Nor Sky

in Whitebrim on 01-06-2020

Random Event, Jigano, Evie, Hotaru
35
Last post by Jigano

on 01-26-2020

[open SE] let me tell you about the sun...

in Woodland on 01-06-2020

Wessex, Libbs
23
Last post by Wessex

on 02-05-2020

[Mini Event] why do our hearts choose lovers that make use suffer

in Oasis on 01-04-2020

Loren, Phoebe, Frey, Rexanna, Jigano, Melita, Lily, Adam, Sunjata, Hotaru, Oliver, Harper, Oia'i'o
49
Last post by Loren

on 01-09-2020

Toss a coin, make a wish

in The Underground on 01-04-2020

Zariah
16
Last post by Zariah

on 01-20-2020

Counting thoughts

in Infirmary on 01-03-2020

Amalia
13
Last post by Maea

on 01-28-2020

A few marbles short

in The Labyrinth on 01-03-2020

Loren
43
Last post by Maea

on 01-10-2020

Burnt Out Ends of Smoky Days

in Fields on 01-03-2020

Jigano
44
Last post by Maea

on 01-21-2020

doors without locks

in The Settlement on 01-02-2020

Phoebe, NPC, Wessex, Jigano, Amun, Oliver
8
Last post by NPC

on 01-07-2020

Hello, darkness

in Shrine on 01-02-2020

Random Event
3
Last post by Maea

on 01-02-2020

Where do I go from here?

in The Settlement on 01-01-2020

Rexanna
32
Last post by Rexanna

on 01-16-2020

[Mini Event] the way in the life and the truth

in Theskyra House on 01-01-2020

Rexanna, Oliver, Bastien, Abasi, Deimos, Sunjata, Phoebe, Wessex, Samuel, Loren, Amun, Jigano, Evie, Hotaru, Lily, Nate
34
Last post by Jigano

on 01-14-2020

Maybe, I'm Sure

in Fields on 12-31-2019

Peter
20
Last post by Maea

on 01-22-2020

Home sweet home

in The Spire on 12-30-2019

Adam
31
Last post by Maea

on 01-23-2020

over and over again

in Tundra on 12-27-2019

Amun
45
Last post by Maea

on 01-02-2020

Rockabye

in Fields on 04-12-2019

Random Event
2
Last post by Maea

on 04-13-2019

[DROP] Teine ​​is fortan

in The Stonesong on 04-11-2019

Remi, Random Event, Ianto, Rory, Ashetta, Phoebe, Kalt, Deimos, Amalia, Wessex, Jigano, Lily, Lucas, Caiside, Arthur, Adam, Are, Eliza
49
Last post by Random Event

on 04-18-2019

[SE] Show me my silver lining

in Fiat Lux on 04-10-2019

Amalia
2
Last post by Amalia

on 04-13-2019

Raindrops keep falling on my head

in Glade on 04-10-2019

Peter
4
Last post by Peter

on 04-11-2019

Just a Look [Open]

in The Outskirts on 04-10-2019

Samuel
3
Last post by Samuel

on 04-13-2019

With a hop and a skip

in Bone Bridge on 04-09-2019

Beatrix
2
Last post by Beatrix

on 04-12-2019

Heal what has been hurt

in Loreseeker's Guild on 04-08-2019

Jigano
16
Last post by Jigano

on 04-14-2019

och när din oro ständigt växer i en bister tid

in The Outskirts on 04-08-2019

Rory
16
Last post by Rory

on 04-15-2019

[SeEv] things my heart used to know

in Fiat Lux on 04-07-2019

Ludo
8
Last post by Ludo

on 04-13-2019

[seasonal event] light a candle for me

in Fiat Lux on 04-07-2019

Phoebe
6
Last post by Phoebe

on 04-11-2019

[SWE] Fiat Lux

in Fiat Lux on 04-06-2019

Court Official, Deimos, Melita, Phoebe, Lily, Jigano, Remi, Rory, Eliza, Ludo, Emmett, Kiada, Rexanna, Amalia, Vervain, Frey
43
Last post by Frey

on 05-07-2019

Winds of change

in Sanctuary on 04-05-2019

N/A
1
Last post by Maea

on 04-05-2019

Do you ponder the manner of things?

in Shrine on 04-04-2019

the VOICE
14
Last post by the VOICE

on 04-08-2019

paying the price

in Infirmary on 04-03-2019

Vervain, Emmett
18
Last post by Maea

on 04-10-2019

[Mini Event] hands off your fate, child

in The Spire on 03-28-2019

Edrei, Rory, Rexanna, Amalia, Wessex, Jigano, Lucas, Evie, Are
29
Last post by Rory

on 04-05-2019

[KQ] The Breaking Point

in The Spire on 03-27-2019

Court Official, Roana, Are, Lucas, Kristopher, Jigano, Amalia, Rory
55
Last post by Court Official

on 04-03-2019

In the beginning there was Darkness

in Shrine on 03-24-2019

Wessex, Samuel, the VOICE
17
Last post by Wessex

on 04-07-2019

Big Dreams

in Shrine on 03-23-2019

Random Event
2
Last post by Random Event

on 03-23-2019

light the fuse

in Loreseeker's Guild on 03-23-2019

Deimos, Rexanna, Amalia
10
Last post by Rexanna

on 04-15-2019

[PQ] Of home and hearth

in The Settlement on 03-19-2019

Caiside, Are
22
Last post by Are

on 04-15-2019

[PQ] Solid Foundations

in The Settlement on 03-19-2019

Vervain, Rory, Roana, Samuel, Evie
22
Last post by Roana

on 04-12-2019

Things that go bump in the night

in Sanctuary on 03-18-2019

Kristopher
5
Last post by Maea

on 03-28-2019

[Training] stick 'em with the pointy end

in Loreseeker's Guild on 03-18-2019

Jigano
15
Last post by Maea

on 03-24-2019

[Training] Something old, something new

in Ruins on 03-17-2019

Rexanna
18
Last post by Rexanna

on 03-25-2019

Unholy ground

in The Spire on 03-16-2019

Are
20
Last post by Are

on 04-06-2019

Sins of the father

in Shrine on 03-16-2019

Ludo
10
Last post by Ludo

on 03-18-2019

[Mini Event] who tells your story

in The Spire on 03-16-2019

Rory, Roana, Amalia, Wessex, Jigano, the VOICE, 108, Kristopher, Emmett, Nat haniel, Evie
26
Last post by Rory

on 03-22-2019

[Mini Event] To See and Pray [OPEN TO ALL]

in The Spire on 03-11-2019

Edrei, Vervain, Rory, Phoebe, Zariah, Kalt, Ludo, Deimos, Rexanna, Amalia, Wessex, Samuel, Jigano, Melita, 108, Kristopher, Emmett, Nat haniel, Evie, Adam
53
Last post by Rory

on 03-17-2019

[Training] Beautiful flaws

in The Settlement on 03-10-2019

Samuel
22
Last post by Samuel

on 03-22-2019

Blood sweat and tears

in Infirmary on 03-10-2019

Vervain
17
Last post by Maea

on 03-22-2019

[Mini Event] What Dreams May Come

in Temple on 03-09-2019

Jigano, Remi, Ronin, Edrei, Samuel, Deimos
12
Last post by Jigano

on 03-22-2019

[Seasonal Event] Back To Work

in Fields on 03-05-2019

Emmett
17
Last post by Emmett

on 03-23-2019

[PQ] Glitter on the floor after the party

in The Settlement on 03-04-2019

Samuel, Evie
10
Last post by Evie

on 03-18-2019

Second chances

in Temple on 03-04-2019

Ludo
11
Last post by Maea

on 03-07-2019

Wash it all away

in Oasis on 03-04-2019

Roana
20
Last post by Roana

on 03-18-2019

History has its eyes on you

in Atheneum on 03-03-2019

Wessex, Samuel
11
Last post by Maea

on 03-19-2019

Copperline [SEASONAL EVENT]

in Fields on 03-03-2019

Remi
18
Last post by Maea

on 03-18-2019

Devotion

in Shrine on 03-03-2019

Random Event
2
Last post by Random Event

on 03-04-2019

[seasonal event] Fake smiles and happy never after

in The Settlement on 03-02-2019

Kiada
10
Last post by Kiada

on 03-17-2019

[seasonal event] Toil and trouble

in Fields on 03-02-2019

Remi, Seiji
9
Last post by Maea

on 03-25-2019

[PQ] Sheep shifting [seasonal event]

in Woodland on 03-02-2019

Lucas, Peter, Adam
13
Last post by Maea

on 03-19-2019

Ill-Made Martyr [Open]

in Domiciles on 03-02-2019

Peter
28
Last post by Maea

on 03-16-2019

[Seasonal Event] Spring Cleaning

in Loreseeker's Guild on 03-01-2019

Samuel, Jigano
38
Last post by Jigano

on 03-09-2019

What remains

in Fields on 03-01-2019

Nat haniel
15
Last post by Maea

on 03-16-2019

Quite The Entrance [Open]

in Rathskeller on 02-28-2019

Adam
15
Last post by Adam

on 03-03-2019

The brightest light casts the darkest shadows

in Sanctuary on 02-27-2019

Jigano
29
Last post by Jigano

on 03-04-2019

här finns ljuset om du vill

in Shrine on 02-26-2019

Random Event, Rory
10
Last post by Rory

on 03-18-2019

New perspective

in Domiciles on 02-26-2019

Phoebe
13
Last post by Maea

on 03-07-2019

[SWE] It ends in fire

in Sanctuary on 02-25-2019

Random Event, Jigano, Remi, Ronin, Vervain, Samuel, Rory, Bastien, Edrei, Amalia, Deimos, Melita, Evie, Rexanna, Kiada, Phoebe, Wessex, Seiji
32
Last post by Rexanna

on 03-01-2019

Wallflowers are pretty too

in Rathskeller on 02-24-2019

N/A
1
Last post by Maea

on 02-24-2019

Investigations [Open]

in Infirmary on 02-23-2019

Jeremy
10
Last post by Maea

on 02-26-2019

0 active · 210 closed · 0 need replies · 210 total
Maea's Forum Info
Joined:
02-22-2019
Last Visit:
07-02-2022, 05:43 PM
Total Posts:
2,653 (1.92 posts per day | 2 percent of total posts)
(Find All Posts)
Total Threads:
117 (0.08 threads per day | 1.54 percent of total threads)
(Find All Threads)
Time Spent Online:
1 Month, 2 Weeks