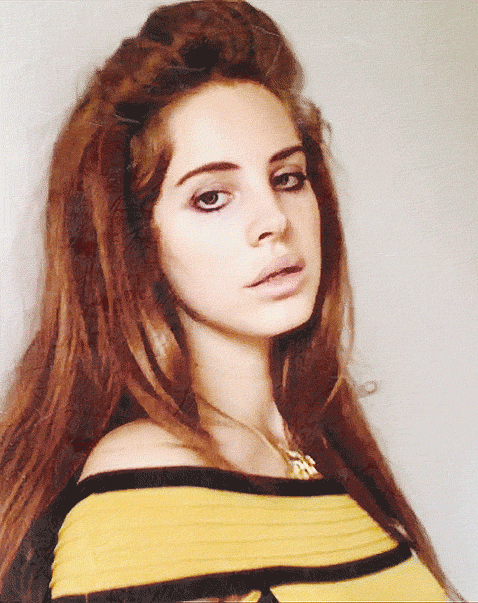 Basic Information
| | |
| --- | --- |
| Level: | |
| Race: | Abandoned |
| Nationality: | Outlander |
| Citizenship: | Hollowed Grounds |
| Profession | |
| Primary Organisation | |
| Secondary Organisation | |
Character Information
| | | | |
| --- | --- | --- | --- |
| Face Claim: | Lana Del Rey | Strength: | 3 /30 |
| Age: | 16 (Longheat 294 PC) | Dexterity: | 8 /30 |
| Height: | 5'3" | Endurance: | 12 /30 |
| Weight: | 100 lbs | Luck: | 12 /30 |
| Gender: | Female | Relationship Status: | Single not ready to mingle |
| Orientation: | Unknown | Deity Alignment: | God of The Spark. Oh wait, he's dead. |
Appearance
She has long, auburn hair, fair skin with a few freckles, and piercing gray eyes. Her tresses are flecked with lighter hues. Upon meeting her, something seems off. She's uneasy and uncoordinated, as though not used to her own body.
Personality
Street-smart|Charismatic|Cynical|Expressive|Cautious|Charming Her creed can be summed up simply: "Follow orders. Stick together. Keep your head down. Stay alive." Cassandra Kaito is skeptical and skittish: the marks of somebody who was launched from a life of comfort to one of turmoil. You might describe her as scrappy. She did survive the apocalypse, after all. While Cass likes to keep considerable distance between herself and danger, she has learned to hold on tight to the few people in this world she can trust, being willing to do almost anything for them. That said, she certainly doesn't trust easily. Her honed survival skills are mental rather than physical: she's quite perceptive, and she can usually find her way onto somebody's good side. She's also not one to stir the pot if she can help it. Now that she's in Caido with her mother, her heart longs most for two things: to find her twin brother and to feel comfortable in her own body again.
History
Daughter of Hotaru and Thranduil, she was born in Helovia. There was a brief, quiet moment before her glass life shattered, a time when everything was perfect. The daughter of two Helovian legends, one a long-serving queen and the other a warrior and master bandit, her place in the world seemed secure. Then, with Kaos's uprising, she watched her oldest siblings perish just before being tossed into The Rift, and up until recently she remained very much a horse. This is all quite new and confusing for her, but that's been the story of her life so far. When you're born right before the world ends, confusing comes with the territory. She has a twin, but they were separated two worlds ago. She hopes one day she might be able to see him again.
Other
She has a congenital pulmonary defect that should have been easily repaired. Unfortunately, the Helovian healers never got the chance to fix it.
Abilities
Lightning manipulation: Can manipulate lightning. Must be within a 5ft radius, control is weak and unstable and requires concentration.
Type: Dark | Rank: Basic

---
Items
---
Companion
Cassandra's Threadlog
0 active · 9 closed · 0 need replies · 9 total
Thread
Participants
Posts
Last Post
(o) devil town is colder in the summertime

in The Citadel on 01-08-2020

Hotaru
7
Last post by Hotaru

on 02-01-2020

hold your breath

in Oasis on 12-23-2019

Lily
3
Last post by Cassandra

on 01-04-2020

[SWE] The Festival of Fiat Lux!

in Fields on 12-03-2019

Remi, Random Event, Court Official, Loren, Ronin, Phoebe, Deimos, Rexanna, Amalia, Wessex, Jigano, Melita, Lily, Kiada, Nathaniel, Evie, Adam, Sunjata, Abasi, Hotaru, Amun, Oliver, Harper, Tarasha, Kaimana, Oia'i'o
99
Last post by Harper

on 01-03-2020

Can You Picture It: The Life We Could Have Lived?

in Domiciles on 11-23-2019

Hotaru
7
Last post by Cassandra

on 01-08-2020

[SE] Embalming [OPEN]

in The Settlement on 11-22-2019

Abasi
16
Last post by Cassandra

on 01-09-2020

[Mini Event] bellatrix audet concurrere viris

in Temple on 11-22-2019

Wessex, Oliver, Clemente, Sunjata, Hotaru, Samuel, Amun, Deimos, Adam, Abasi, Loren, Melita, Rexanna, Kiada, Nate, Peter, Phoebe, Lily, Aonghas, Amalia, Jigano, Dante, Evie, Harper
46
Last post by Samuel

on 11-27-2019

[PQ] let it grow

in The Spire on 11-16-2019

Oliver, Jigano, Dante, Kaimana
19
Last post by Oliver

on 03-17-2020

Queen of Disaster

in The Settlement on 11-14-2019

Zariah
13
Last post by Cassandra

on 12-04-2019

Getting YEETED

in The Spire on 11-12-2019

Hotaru
10
Last post by Hotaru

on 11-18-2019

0 active · 9 closed · 0 need replies · 9 total
Cassandra's Forum Info
Joined:
11-12-2019
Last Visit:
02-06-2020, 07:22 PM
Total Posts:
34 (0.14 posts per day | 0.05 percent of total posts)
(Find All Posts)
Total Threads:
4 (0.02 threads per day | 0.11 percent of total threads)
(Find All Threads)
Time Spent Online:
2 Days, 3 Hours