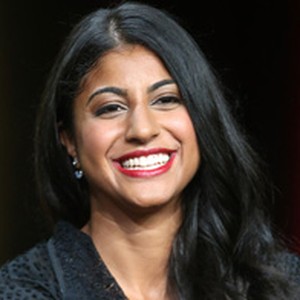 Basic Information
| | |
| --- | --- |
| Level: | 2 |
| Race: | Fae |
| Nationality: | Natural |
| Citizenship: | Greatwood |
| Profession | Hunter |
| Primary Organisation | |
| Secondary Organisation | |
Character Information
| | | | |
| --- | --- | --- | --- |
| Face Claim: | Vella Lovell | Strength: | 12 /30 |
| Age: | 53 (Deepfrost 257 PC) | Dexterity: | 13 /30 |
| Height: | 4' 10'' | Endurance: | 16 /30 |
| Weight: | 110 lbs | Luck: | 10 /30 |
| Gender: | Woman | Relationship Status: | Single |
| Orientation: | ??? | Deity Alignment: | Safrin |
Appearance
One of the taller Fae (though that isn't saying much), Alina has a fairly typical appearance for her kind. Although she is beautiful, particularly her long and wild hair, she rarely dresses to impress and never really adorns her body more than necessary. Instead, she wears a warrior's garb whenever possible. Her body is that of a warrior as well, with muscles that are toned and lean, and skin marked with scars from many battles.
Personality
Distant and aloof, Alina cares little except for honing her skills as a warrior, and for protecting the Greatwood. Though she rarely, if ever, makes close friends, those that do earn her trust trust know she is loyal and brave. She is fairly xenophobic and dismissive of the other races, so she is unwilling to listen to anyone other than those rare few who've been particularly blessed by the Old Gods. Much more likely to stick her spear into or shoot an arrow at things then ask questions later (or never) she has a bit of a temper. She is relatively devout and spiritual, often tending to the shrines and altars of the gods when she has a spare moment. Rarely forgiving those who betray her, she is a fierce defender of her people and her forest. Only rarely does she adapt to change, preferring the simplicity and security of the old ways.
History
Alina had a fairly typical upbringing for the Fae. Her parents were both warriors, and they raised her in that mold as well, training her in weapons and tactics from an early age. They also installed a deep reverence and respect for the Old Gods, the elders of the Fae, and the Greatwood in her, teaching her the rituals and ways of their people. Due to this, she was deeply suspicious whenever an outsider or something new was introduced into her life. When she was twenty, her parents were killed hunting a wild beast. Vowing to avenge them, she went on a long hunt. Though she nearly perished in the inevitable battle, she came home victorious. However, she never really recovered from the loss, and as she grew up, she remained aloof and closed off from the world, not wanting to risk letting others in for fear of experiencing a similar pain again. It's also why she is so swift to deal with interlopers into her woods.
Other
Abilities
Base Illusion: Can create minor sensory effects within a 5ft radius
Type: Grey | Rank: Basic

---
Citizenship Ability
Animals know to respect you. During PQ/PQ+/KQs/Drops, animals roll with disadvantage against you. (In order to use this, make sure to note the ability at the bottom of each post)
---
Items
---
Companion
Alina's Threadlog
6 active · 25 closed · 1 need replies · 31 total
Thread
Participants
Posts
Last Post
don't go chasing waterfalls

in The Mountain's Roar on 10-24-2020

Milo
15
Last post by Alina

on 10-25-2020

the sweet surrender of silence

in Frey's Breath on 10-21-2020

Random Event, Milo
10
Last post by Milo

on 10-24-2020

have you ever felt forgotten in the middle of nowhere?

in Ludo's Woods on 10-18-2020

Gideon
7
Last post by Alina

on 10-24-2020

[Mini Event] oh what a celebration we'll have today

in The Wildwood on 10-15-2020

Juniper, Theo
8
Last post by Theo

on 10-23-2020

[Training] even if you're little you can do a lot

in Kaiholo Port on 10-10-2020

Iris
17
Last post by Alina

on 10-23-2020

rip my soul

in The Drop on 10-03-2020

Delphia
2
Last post by Alina

on 10-03-2020

[Training] while you're still in your prime

in The Wildwood on 10-01-2020

Oliver
5
Last post by Alina

on 10-23-2020

where do we go from here?

in Observatory on 09-27-2020

Juniper
16
Last post by Alina

on 10-10-2020

[SWE] From Dust We Rise

in The Wildwood on 08-18-2020

Nephele, Zephyr, Mabel, Juniper, Frey, Bastien, Azrael, Chulane, Evelyn, Vervain, Raza, Oliver
21
Last post by Raza

on 09-01-2020

[PQ+] into the storm

in The Stonesong on 08-17-2020

Random Event, Ianto, Nephele, Delphia
39
Last post by Random Event

on 09-27-2020

[PQ] bend but don't break

in Sidhe Village on 05-19-2020

Ianto, Nephele
16
Last post by Alina

on 08-11-2020

the beginning of the end

in The Drop on 05-17-2020

Nephele
17
Last post by Nephele

on 06-02-2020

justify our lives till we turn into ghosts

in Miana Pool on 05-14-2020

Sunjata
13
Last post by Sunjata

on 05-20-2020

almost like a prophecy

in The Rainbow Road on 05-14-2020

Zephyr
16
Last post by Zephyr

on 06-08-2020

[Training] Looking for a Fight (open)

in Haulani on 04-30-2020

Kellan
17
Last post by Kellan

on 05-18-2020

baby shark doo doo

in The Maw on 04-24-2020

Delta
17
Last post by Delta

on 05-04-2020

[SWE] The Festival of Lights

in Ahi Coast on 04-15-2020

Court Official, Jigano, Morgan, Weaver, Remi, Korbin, Quanil, Loren, Amun, Saiden, Seren, Deimos, Sunjata, Nate, Rance, Hotaru, Ronin, Melita, Raza, Delphia, Samuel, Amalia, Oliver, Kellan, Lily, Ludo
75
Last post by Lily

on 04-29-2020

[PQ] fire in our hearts

in The Settlement on 04-11-2020

Oliver, Aisha, Delphine, Samuel
30
Last post by Delphine

on 04-28-2020

[se] sitting here, wanting memories (open)

in The Drop on 04-06-2020

Jigano
16
Last post by Jigano

on 04-10-2020

[RE] Hide Away

in Tundra on 04-05-2020

Random Event, Eloise, Loren, Saiden, Jigano, Evie, Nate, Sunjata, Hotaru, Amun, Oliver, Delphia, Noah, Weaver
17
Last post by Weaver

on 04-09-2020

til the old you is washed away

in The Rainbow Road on 04-01-2020

Jiao
21
Last post by Jiao

on 04-20-2020

from little acorns

in Undercroft on 03-30-2020

Tarasha
7
Last post by Alina

on 04-05-2020

[se] minutes away

in Aumakua on 03-30-2020

Deimos
19
Last post by Deimos

on 04-03-2020

[PQ] pumpkin parlay

in The Outskirts on 03-26-2020

NPC, Amalia, Samuel, Melita
30
Last post by Amalia

on 04-12-2020

[SE] seeing isn't always believing

in Whispershore on 03-20-2020

Delphia
11
Last post by Alina

on 04-11-2020

[Mini Event] rollin' bones

in Hale Ka'aila on 03-06-2020

Remi, Loren, Saiden, Ronin, Zariah, Ludo, Deimos, Amalia, Wessex, Jigano, Melita, Seiji, Maea, Sunjata, Oliver, Delphia, Quanil, Weaver, Raza, Morgan, Rance, Kellan
80
Last post by Ludo

on 03-25-2020

[se] only some things have changed

in Tundra on 03-03-2020

Weaver
23
Last post by Weaver

on 03-31-2020

I could really use a wish right now

in Shrine on 02-21-2020

Safrin
12
Last post by Safrin

on 03-09-2020

and through the trees

in The Wildwood on 02-19-2020

Joshua
29
Last post by Alina

on 04-04-2020

[Training] bookish men must be more quarrelsome than others

in Military Barracks on 02-12-2020

Quanil
21
Last post by Quanil

on 02-21-2020

[DROP] Maybe I will change

in Miana Pool on 02-05-2020

Random Event, Eloise, Loren, Saiden, Ronin, Deimos, Amalia, Wessex, Samuel, Jigano, Melita, Maea, Evie, Nate, Jiao, Hotaru, Amun, Oliver, Harper, Weaver, Libbs, Raza, Rance, Arialla
73
Last post by Jiao

on 02-15-2020

6 active · 25 closed · 1 need replies · 31 total
Alina's Forum Info
Joined:
02-07-2020
Last Visit:

25 minutes ago

Total Posts:
197 (0.76 posts per day | 0.25 percent of total posts)
(Find All Posts)
Total Threads:
12 (0.05 threads per day | 0.28 percent of total threads)
(Find All Threads)
Time Spent Online:
2 Days, 10 Hours, 57 Minutes