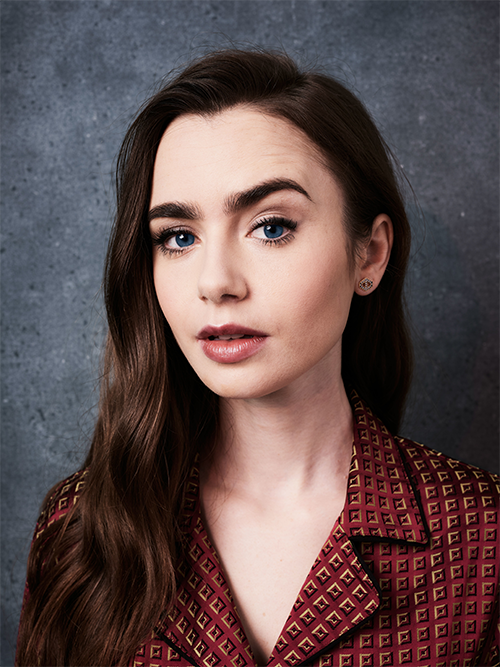 Basic Information
| | |
| --- | --- |
| Level: | N/A |
| Race: | Ascended |
| Nationality: | Outlander |
| Citizenship: | Hollowed Grounds |
| Profession | |
| Primary Organisation | |
| Secondary Organisation | |
Character Information
| | | | |
| --- | --- | --- | --- |
| Face Claim: | Lily Collins | Strength: | 11 /30 |
| Age: | 26 (Longheat 285 PC) | Dexterity: | 13 /30 |
| Height: | 5'6" | Endurance: | 13 /30 |
| Weight: | 130lb | Luck: | 10 /30 |
| Gender: | Female | Relationship Status: | Single |
| Orientation: | | Deity Alignment: | the Voice |
Appearance
This woman, unassuming but dark, is the most carefully crafted mixture of her parents. From her father: thick hair, thick eyebrows, bright blue eyes, and his nose. From her mother: brown hair that often appears darker than it truly is, pale skin, delicate features. From both of her parents: simple looks, melancholic expressions, busy hands.

Letha is not a woman made of divine beauty, but she is not repulsive -- she sits gently in the middle, easily looked over. She prefers it that way.

She is most definitely a woman, even with her lack of definite curves. She could be strong, with training, but she was raised by two creators who were raised by warriors -- and she doesn't know which she should be.
Personality
Letha is a reserved woman. Being born with impaired hearing made communication difficult and making friends more so. She kept to herself throughout most of her childhood, and has grown fond of her solitude. She is not opposed to keeping company, but the weight of others' expectations of her can feel suffocating. However, when someone is able to gain Letha's trust, she is a good friend.

Letha has a hard time connecting to her own emotions and understanding others' emotions. Often, she will resort to anger or apathy because they are easy for her. Deciphering emotions and dealing with them can be an overwhelming thing for Letha, and thus she often chooses to display herself as stoic. Letha's grandmother was stoic, and angry; Letha decided that she had the right idea. Emotions are too hard, and that makes Letha more physical. She needs to touch things, move, create, destroy--as long as she is busy, and moving, then she does not have to feel.

For being reserved and emotionally cold, the woman is quite intelligent. She is very aware of her body and can learn new things simply by watching other people do an action and willing her body to replicate it. She has a brain like a sponge and she is always looking to learn new things. She has a tendency to get bored with practicing new things and will move on without truly mastering anything, and so she has a vast amount of surface-level knowledge.
History
Her father died before she was born, and her mother remarried shortly before her birth. Letha was born with only partial hearing. She and her family were forced from her birthplace, and lived as refugees in a place that was not always safe. Letha does not remember much about the details of her life before Caido, merely glimpses and dreams.
Other
- Was born partially deaf, and after becoming an Ascended she is sometimes bothered by loud noises.

- Does not often smile

- Favorite color is gold
Abilities
---
Citizenship Ability
The world is new to you, and you to it. During PQ/PQ+/KQs/Drops, you roll with advantage on luck-based rolls and receive an extra name during drops. (In order to use this, make sure to note the ability at the bottom of each post)
---
Items
---
Companion
Letha's Threadlog
2 active · 17 closed · 1 need replies · 19 total
Thread
Participants
Posts
Last Post
[Mini Event] in order to form a more perfect union

in Ascended Safehouse on 08-18-2020

Wessex, Mara, Amun, Nate, Evelyn, Neron, Mabel, Samuel, Bastien, Azrael, Osozo
26
Last post by Bastien

on 09-02-2020

[se] the moon sings every night

in The Settlement on 07-08-2020

Mabel
5
Last post by Mabel

on 07-20-2020

[Mini Event] they did the mash

in The Artist's Sanctuary on 05-19-2020

Wessex, Bastien, Amun
8
Last post by Letha

on 06-15-2020

Dear Amun

in IC Written Communications on 05-12-2020

N/A
1
Last post by Letha

on 05-12-2020

[Training] [SE] I'm still alive when everyone who loves me has died

in Aumakua on 05-03-2020

Wessex
21
Last post by Wessex

on 07-27-2020

{SE} toss of faith [open]

in Kaiholo Port on 05-02-2020

Delta
3
Last post by Delta

on 05-07-2020

the windchimes ting

in Haulani on 04-27-2020

Nate
18
Last post by Nate

on 06-22-2020

so much is still unknown

in Haulani on 04-27-2020

Wessex
20
Last post by Letha

on 07-16-2020

like a lazy ocean hugs the shore

in Ahi Coast on 04-24-2020

Rexanna, Wessex, Bastien, the VOICE, Nate, Amun, Clemente
18
Last post by the VOICE

on 05-08-2020

[Training] it's a supernatural delight

in Glade on 04-20-2020

Amun
20
Last post by Letha

on 05-04-2020

on cloud nine

in Ahi Coast on 04-19-2020

Amun, Clemente
12
Last post by Clemente

on 05-17-2020

a robot congress

in Shrine on 04-19-2020

Neron, Rexanna, Wessex, Bastien, Samuel, the VOICE, Nate, Amun, Clemente, Osozo
22
Last post by the VOICE

on 05-05-2020

[Mini Event] the body electric

in Ascended Safehouse on 04-10-2020

Neron, Rexanna, Wessex, Bastien, Samuel, Nate, Amun, Clemente, Osozo
39
Last post by Wessex

on 04-19-2020

once you're in, you're in

in Oasis on 04-04-2020

Neron, Wessex, Osozo
12
Last post by Wessex

on 04-10-2020

so you could follow me

in Domiciles on 04-01-2020

Amun
38
Last post by Letha

on 04-29-2020

destined to roam

in Aumakua on 03-29-2020

Seren
30
Last post by Letha

on 04-13-2020

times they are achangin'

in Bone Bridge on 03-27-2020

Samuel
21
Last post by Samuel

on 04-19-2020

it seems fine to be alone

in Aumakua on 03-27-2020

Raza
19
Last post by Letha

on 06-11-2020

you've got it wrong, this isn't right

in Ahi Coast on 03-24-2020

Amun
31
Last post by Letha

on 04-01-2020

2 active · 17 closed · 1 need replies · 19 total
Letha's Forum Info
Joined:
02-08-2020
Last Visit:
09-18-2020, 04:30 PM
Total Posts:
128 (0.49 posts per day | 0.16 percent of total posts)
(Find All Posts)
Total Threads:
4 (0.02 threads per day | 0.09 percent of total threads)
(Find All Threads)
Time Spent Online:
3 Days, 7 Hours, 20 Minutes






Letha's Signature

No more dreaming like a girl so in love, so in love
No more dreaming like a girl so in love with the wrong world