Delphine Rowan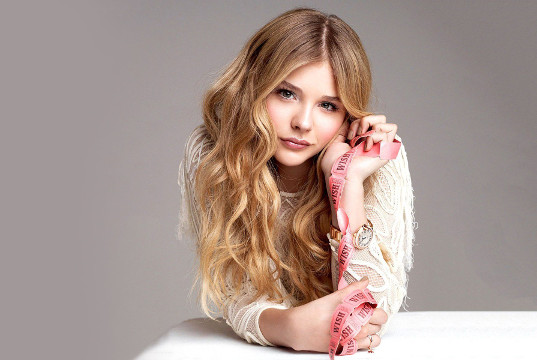 Basic Information
| | |
| --- | --- |
| Level: | 4 |
| Race: | Abandoned |
| Citizenship: | |
| Profession | |
| Primary Organisation | |
| Secondary Organisation | |
Character Information
Face Claim:
Chloe Grace Moretz
Strength:
10 /30
Age:
23 (Deepfrost 286 PC)
Dexterity:
10 /30
Height:
5'6"
Endurance:
23 /30
Weight:
135lbs.
Luck:
10 /30
Gender:
Woman
Relationship Status:
Broken
Orientation:
Heterosexual
Deity Alignment:
Appearance
Delphine is petite, and gentle. Her long, blonde hair is straight, and reaches to just above her bottom. She very rarely wears her hair up, actually, preferring it down. She dresses her best at all times; dressing to suit her status as a Lady. She habitually prefers overalls and pants to dresses and gowns, though she can dress her best when needed. Oftentimes she is covered in paint; or has dried paint somewhere on her body.

Her eyes are hazel, and seem to shift with her mood, or perhaps her outfits--who could truly say? All-in-all, her hazel eye color, and the ever-changing pigment, fits with who this girl is. There was a time, where Delphine was referred to as "Tansy", by her father. She constantly had flower-chains, flower-crowns made of tansy, and if she was not wearing them, she was admiring them and painting them.
Personality
Delphine is a girl who lives in her head, at times. She's an artist, and can be found painting - often bluebloods, but if a commoner can offer her something of interest (even if this is simply by being an interesting model) she will paint them as well. She sees beauty in people, and the world, that others may not see, especially if they are not looking.

When it comes to family, Delphine misses hers. She spent her teenage years in the settlement, as her family came through in the first wave, her mother was a scientist (studied plants) and her father in the storm guard. When she thinks about her parents, she does not feel bitter that they left her to explore beyond the wall, rather she views it as: they had a duty and they fulfilled that duty. She chooses to remember only happy memories of them. That is how she chooses to view everyone around her. If someone hurts her, she decides to see the good times; and ignore the bad. This means that, at times, Delphine can come across as oblivious, but it's simply on purpose.

This young woman has a love for people who need her--precisely, a love for being needed. Through that logic, infants and children are her favorite people, though she can still appreciate adult interaction. She has such a happy outlook, that she has no issue caring for young children at all hours of the day; able to find what they need when they need it. She has taken to babysitting some of the children around the settlement, in her free-time, typically free of charge. Also due to her need to be needed, she obeys command without too much resistance, though if it something she knows she should not do, she will resist and make that resistance known. As long as she is needed, she's happy. As long as she has her artwork, she's happy. For a girl who likes to wander through nature, very little can make her sad--but one surefire way to depress this butterfly, is to take away her freedom to roam.

Giving her a challenge is like giving her a present. She loves to work with her hands, and her mind--so challenges are welcomed, readily. Delphine will work at a puzzle, no matter the puzzle, until she gets it; and she rarely gives up.

Fear is not something Delphine knows well. She should learn to fear, but instead, she turns her fear into amazement--awe, and finds a reason not to fear, even if it takes some research and learning. She has a vivid memory, and loves to learn, cherishing everything she does learn.

Delphine views the world around her, as every person and creature having a purpose. If asked, she'll tell you why someone did what they did, and how it connects to the bigger picture. She has interesting thoughts on colors (particularly the colors of people's eyes) and how they suggest what type of person someone is, but it can also be applied to things in nature.

She can, also, set color to sound. Certain tones have different colors, and some sounds have shapes that go with them. The color of the words depends upon how they are said, and by who--some people may come across to Delphine as being "angry", and she may find that attribute in the color of their speech; or even the shape of it. The world is a rainbow, to this soft-spoken individual.

When nervous, Delphine tends to get quiet, and chew her lip. She is very soft-spoken, and tends to look to her elder brother, Alder, for orders and how to act. She obeys easily, and well, though not without thought. If she was ever given any kind of order she did not agree with, she would question it, as she is very direct when curious or worried.

This doll of a girl uses her magic to aide her art. She has learned to use her alteration, to keep her paintbrushes and paints in the air around her, normally so she can simply grab the brush she needs, release it and grab another. Everything about her art is quickly paced, and requires her to move with enough speed to keep up. She never requests a model slow their magic, or if they are speaking the spell, slow their voice. She wants everything done as if it were real. When painting she is hyper-focused, distractions are willfully ignored. She also uses her alteration to dry her paints, or to even alter the light or darkness of the pigment, if she is missing a color and cannot mix to get the one she wants.

Delphine, being a bit of a chemist (see: she makes her own paint from plants she grows) is very good at cooking as a result. She is great at housework, simply because she appreciates a nice, clean home, and that bleeds into her artwork--she keeps her area clean, and in order, while she herself, at times, may get messy whilst painting. Usually that is because she forgets that she has paint on her hands, and brushes her hair out of her eyes. She tries her hardest to present herself as ladylike as possible, and when she comes upon tasks she does not know how to do, she is not shy about asking for help.

While her first love is being an artist, Delphine works as an apprentice healer, often taking on creating new potions and salves from plants. She also works on creating new teas, to aid in different things, as some people do not like the bitter tastes of potions. When she is not painting, she is testing her own creations, and learning as much as she can through trial and error about plants. She consults her mother's notebooks for many things; as her mother spent her entire life studying plants and their uses.

Since becoming a mother, she has turned a lot of her focus to taking care of her little girls, and teaching them the ways of the world as she knows them. She has also become stingier with her magic, and is passing that on to her children as well.
History
Delphine Arya Mountrose was born the second child to Alder Mountrose, and his wife, Daphne Mountrose. Daphne was a scientist, a blueblood born with restoration magic, who studied plants, specifically, and her father was a higher-ranking member of the Storm Guard, once again, a blueblood born with destruction magic, back in Northwind. Delphine discovered her alteration magic at the young age of five, when she was trying her hardest to get to a canister of paint she needed, without asking her father for help. Of course, while she was able to alter the air around the can long enough to get it off the shelf, she promptly dropped it all over her workspace, and ran crying to her father. She discovered her healing magic, when her mother presented her with her first tansy, at age six. This tansy was hers, to learn responsibility for caring for it, and it did not stay healthy very long. She first began to cry, and the longer she held the pot in her lap, and allowed her tears to hit the soil, the healthier the plant seemed to get.

When word of the first wave came, the Mountrose's gained entry due to their jobs, and the knowledge they each possessed. And therefore, Delphine spent her teenage years watching the settlement grow. She remembers not the fear, but the excitement of this new world; this portal--and Delphine admired those who helped to build the settlement. She held great respect, from the age she went through with her family, for those who created this world they lived in and kept them safe.

Delphine was born with the ability to see sound--specifically she saw colors and shapes for sound. Her mother embraced this as artistic talent, as a gift, and spent the days teaching the youngest Mountrose to paint. First, they painted the sound of the wind, and then... well, each day was a new sound. Delphine was trained by her mother, through various means, to listen for the smallest of sound, and as such, has much better sound than the average original.

She earned the nickname of "Tansy", because the flowers baffled her with their beauty. She was constantly painting them, growing them, admiring them--her father taught her to craft tansy-chains, tansy-crowns, and various other adornments, and as a child, her trademark was a tansy behind her ear. After her father's disappearance, nobody has ever called her "Tansy" again.

The Mountrose family lost their solid ground, when both parents ventured outside the Wall, with the very first group of explorers. Alder Mountrose the Second, Delphine's elder brother (ten years elder, to be precise) took over raising her, when their parents never returned to take her into their care once more. Delphine cherished her memories, and to keep those memories alive, she took to painting sounds more and more--before attempting to paint magic, for the first time, a few weeks after turning eighteen. She has to get creative, at times, due to the lack of sound that some magic may inherently produce, but she always finds a way.

When Delphine was nineteen, she began to court Bellamy Rowan--and became his second wife, later that year. However, prior to that, her elder brother was killed while creating the Outpost--a feat Delphine could not help but be glad for.
Other
Acantha Rowan



Acantha Rowan is the three year old twin sister of Bryony Rowan. She is a bolder, more curious child than her sister, and is the oldest by thirteen minutes. She is more independent and likes to wander.

Bryony Rowan




Bryony Rowan is the three year old twin sister of Acantha Rowan. She is shy, and constantly clinging to her mother. She does not like to travel far from Delphine, and hates surprises.
Abilities
Base Healing: Can heal medium sized wounds and minor mental afflictions
Type: Light | Rank: Upgraded

Base Creation: Can create small non-magical items (up to 5 in a thread).
Type: Light | Rank: Basic


Earth Manipulation: Can manipulate the earth. Must be within a 5ft radius, control is weak and unstable and requires concentration.
Type: Grey | Rank: Basic

---
Items
---
Companion
Poe - Regular - Galah
Delphine's Threadlog
0 active · 1 closed · 0 need replies · 1 total
Thread
Participants
Posts
Last Post
[SWE] Where Angels Fear to Tread

in Archives on 11-04-2018

Remi, Court Official, Edrei, Koel, Loren, Elyna, Isla, Ronin, Vervain, Moses-Joel, Amaya, Feirsanbrus, Celosia, Mimora, Ashetta, Phoebe, Roana, Zariah, Vanya, Dodge, Kalt, Devrum, Alistair, Archebold, Enigma, Beatrix, Edera, Sarya
71
Last post by Sarya

on 11-22-2018

0 active · 1 closed · 0 need replies · 1 total
Delphine's Forum Info
Joined:
11-06-2018
Last Visit:
11-07-2018, 01:46 PM
Total Posts:
1 (0 posts per day | 0 percent of total posts)
(Find All Posts)
Total Threads:
0 (0 threads per day | 0 percent of total threads)
(Find All Threads)
Time Spent Online:
4 Hours, 54 Minutes, 38 Seconds