Flora Kaito-Taliesin
the Doubletake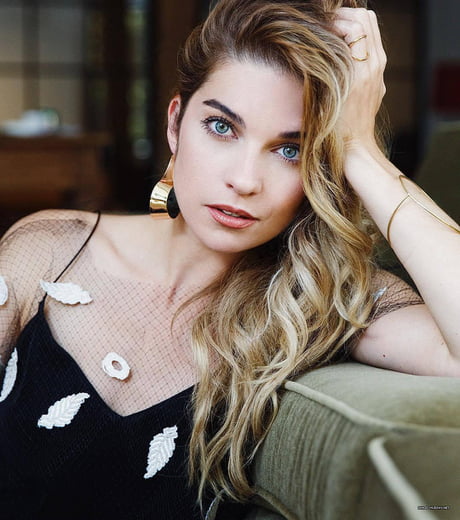 Basic Information
Level:
10
Race:
Accepted
Nationality:
Natural
Citizenship:
Torchline
Profession
Owner of The Hanged Man

✓

/ Guildmaster
Organisation(s)
Thieves Guild
Character Information
Face Claim:
Annie Murphy
Strength:
30 /30
Age:
20 (Leafchange 296 PC)
Dexterity:
30 /30
Height:
5'7"
Endurance:
30 /30
Weight:
wow, rude.
Luck:
32 /30
Gender:
Female
Intuition:
1 /3
Orientation:
Bi
Deity Alignment:
Frey
Relationship Status:
Single
Appearance
Untamable blonde hair. Fingers covered in rings and a nose in other people's business.
Personality
Likes to collect things that move her soul; feathers, seashells, leaves, trash.

Having inherited the strength of both of her parents but none of the damage that toughened their skins, Flora is sunshine and optimism over a layer of wit and laughter. Steadfastly loyal and willing to try anything once, as a child she is fearless and bold, rarely considering the consequences of her actions.
History
Born to Remi Taliesin and Hotaru Kaito, alongside her twin Enzo late in Leafchange 312PC.
Other
A rough estimate of this character's damage potential is as follows:
HP: 300

Unarmed strike:15

Physical attack with a basic weapon/attuned shifts: 25

Physical attack with an upgraded weapon/attuned shifts: 35

Physical attack with a mastered weapon/attuned shifts: 45

Magical attack with basic magic/mythical shifts: 25

Magical attack with upgraded magic/mythical shifts: 35

Magical attack with mastered magic/mythical shifts: 45
---
Abilities
Accepted Channeling: Allows an Accepted the opportunity to channel one of the gods during a time of crisis (2x a season). Can be combined with other accepted channeling to increase power. If combined with another mastered channeling, increases the odds of a Big God answering to 15 %
Type: Light | Rank: Mastered

---
Citizenship Ability
Torchline: Torchline has taught you to survive her weather and her terrain. Once per PQ/PQ+/KQ/Drop, you can 'shrug off' half the damage from ONE non-lethal attack. (In order to use this ability, you must put a clear note in the bottom of your post immediately following the attack you want to 'shrug off').
---
Regional Score bonus: +3 in all shrine visits, drops, PQ+s, KQs, etc. (You must post this at the bottom of any post where a +3 should be included)
---
Items
Type: Light | Style: Other | Level: Basic
Capitol Compass | Can travel to the political hubs in all settled lands.

Type: Grey | Style: Other | Level: Basic
Invisibility Ring | A gorgeous, copper-gold ring that, when worn, renders the wearer invisible.

Type: Grey | Style: Offensive | Level: Mastered
Deadly Plumage | Three iridescent feathers capable of being used as projectiles. Razor sharp, they will recall themselves to the user's palm at will up to a range of 30ft.

Type: Grey | Style: Defensive | Level: Upgraded
A pocket mirror that when placed on the ground duplicates the user's appearance exactly. Duplicate cannot speak or leave their place and appears as if the user is simply standing still. Lasts 2 rounds in combat. Must be picked up to be re-activated.

Type: Dark | Style: Offensive | Level: Basic
Star Poison | A poisonous coating on each of the Deadly Plumage daggers

Type: Light | Style: Other | Level: Basic
Rela Vial | A red liquid that when consumed will accurately replay the entirety of Remi and Isla's relationship from start to finish with full visual and sensory accompaniment
---
Companion
SPICE - Mythical - Dragon (Ice Breath)
Player Post Count: 15,770
KQs: 2
PQ+s: 3
Mini Events: 10
SWEs: 3
PQs: 10
Player MP: 5059
Halo
The Citadel - freedom
Tundra - No thread

Sea of Glass - No thread
The Fangs - No thread
The Frostfields - No thread
Svaturis Bay - No thread
The Hollow Forest - No thread
The Greenwing - No thread

Explored: 3/10
Hollowed Grounds
Inner Quarter - No thread

Temple - No thread
Domiciles - No thread
Atheneum - No thread
Black Lake - Festival of Lights
The Last Whisper - No thread

Outer Brambles - No thread

The Labyrinth - No thread
Levinsward - No thread
Peekaboo Rise - No thread
Glade - No thread

Oasis - No thread
The Spire - No thread

Outer Islands - No thread
Ruins - No thread
Explored: 2/17
Stormbreak
City Area - [SE] i hold it all when i hold you

The Celestine - No thread
The Tower - No thread
The Spyglass - No thread
Judgement's Needle - No thread
The Archive - No thread
The Collegium - No thread
Pacifist Plaza - [SE] time and confusion
The Silk Houses - No thread

The White Hart - No thread
Mother Molly's - No thread

Trinity Temple - No thread
Eye of the Storm - No thread

The Falling - No thread

Skyport - No thread
The Grotto - No thread

City Gates - hits different
Explored: 4/19
The Draig Cordillera
The Draig Cordillera - No thread

Amphitheatre - No thread
Infinity Fields - No thread
Caido's Lighthouse - No thread
Weightless Waterfall - No thread
Summit - No thread

Explored: 0/6
King's End
King's End - [SE] A Report Looms

The Barrows - No thread

The Last Step - No thread
Meadowreach - No thread

Queen's Gambit - No thread
Mourn - No thread

The Dreaming Well - No thread

Boondocks - cold nights and shiny lights

Explored: 2/9
Hak Etme
Hak Etme - No thread

The Furnace - No thread
Boneyard - No thread
Sunshine Pools - No thread
Sea of Dreams - No thread
Suvahasi - No thread

Explored: 0/6
The Feverlands
The Feverlands - LIAT FUX

The Hanging Tree - No thread
Tar Pits - No thread
The Sallow Swamp - No thread

Explored: 1/4
The Climb
The Climb - No thread

The Crust - still a good boy

Angel's End - No thread
Lava Pits - No thread

The Burrows - No thread

The Mountain's Roar - No thread
Soulfire Reach - No thread
Obsidian Cathedral - No thread
Frey's Breath - No thread

Explored: 1/9
Flora's Threadlog
8 active · 129 closed · 2 need replies · 137 total
Thread
Participants
Posts
Last Post
[PQ] [SE] A Report Looms

in King's End on 11-29-2023

Edmund
2
Last post by Flora

on 11-29-2023

so many lines that I've crossed unforgiven

in Pacifist Plaza on 11-28-2023

Sohalia
16
Last post by Flora

on 11-29-2023

Sohalia

in IC Written Communications on 11-28-2023

N/A
1
Last post by Flora

on 11-28-2023

[KQ] still a good boy

in The Crust on 11-27-2023

Court Official, Talyson, Melita
4
Last post by Flora

on 11-28-2023

[SE] bluster

in City Area on 11-19-2023

Dantalion
6
Last post by Flora

on 11-27-2023

your silhouette

in Kaiholo Port on 11-19-2023

Jack
17
Last post by Flora

on 11-19-2023

[Mini Event] coming together

in Pacifist Plaza on 11-18-2023

Deimos, Evie, Hotaru, Lena, Mateo, Sah, Everest, Talyson, Dantalion, Sohalia, Alys, Koa, Noe
20
Last post by Deimos

on 11-29-2023

Hadama

in IC Written Communications on 11-11-2023

N/A
1
Last post by Flora

on 11-11-2023

[SE] unnatural inflorescence

in Ahi Coast on 11-08-2023

Serendipity, Hadama
12
Last post by Hadama

on 11-26-2023

[Mini Event] [RQ] Liquid courage

in Kaiholo Port on 11-06-2023

Hadama, Andromeda, Jack, Jude
6
Last post by Hadama

on 11-14-2023

[se] was it over, then?

in The House of Midnight on 11-06-2023

Sunjata
13
Last post by Flora

on 11-23-2023

[se] tumbling through heaven

in Ahi Coast on 11-06-2023

Serendipity, Koa
8
Last post by Flora

on 11-27-2023

Sunjata <3

in IC Written Communications on 11-05-2023

Sunjata
4
Last post by Sunjata

on 11-05-2023

double double double down

in The Hanged Man on 11-04-2023

Jack
43
Last post by Jack

on 11-06-2023

[RQ] make the ashes

in Apopo on 11-02-2023

Melita, Jude
10
Last post by Melita

on 11-29-2023

[Mini Event] {se} Fade to Black

in Court of the Stars on 09-16-2023

Harper, Hadama, Edmund, Kaiden
13
Last post by Hadama

on 10-31-2023

[se] you're just the only what-if

in Snowcloak on 09-08-2023

Iskra
11
Last post by Flora

on 10-04-2023

[PQ] what the world needs

in The Dusklight on 09-02-2023

Sunjata, Dantalion
15
Last post by Sunjata

on 09-02-2023

To Torchline's Darling

in IC Written Communications on 09-02-2023

Dantalion
2
Last post by Flora

on 09-02-2023

[PQ] [SE] i hold it all when i hold you

in City Area on 09-02-2023

Sohalia, Koa
16
Last post by Sohalia

on 11-29-2023

[se] he looks up grinning like a devil

in The Dragon's Nest on 09-01-2023

Koa
13
Last post by Flora

on 11-04-2023

[God Quest] cannonball

in Shrine on 08-25-2023

Frey
3
Last post by Flora

on 08-26-2023

[SWE] Festival of Lights

in Black Lake on 08-17-2023

Court Official, Remi, Everest, Melita, Noah, Deimos, Ronin, Mateo, Isla, Fox, Dantalion, Koa, Sunjata, Hadama, Talyson, Hotaru, Sohalia, Noe, Ludo
44
Last post by Hotaru

on 08-28-2023

[SE] The sound of letting go

in Snowcloak on 08-09-2023

Talyson
17
Last post by Talyson

on 08-23-2023

[se] tarnished but grand

in Arclight Ocean on 07-31-2023

Melita
22
Last post by Flora

on 08-26-2023

no room for business in paradise

in The Hanged Man on 07-27-2023

Eden
8
Last post by Flora

on 08-17-2023

[se] baby, like we stood a chance

in Palace on 07-21-2023

Alys
7
Last post by Flora

on 08-25-2023

[SE] time and confusion

in Pacifist Plaza on 07-18-2023

Sohalia
20
Last post by Flora

on 08-04-2023

[God Quest] don't stop now

in Shrine on 07-03-2023

Safrin
3
Last post by Flora

on 07-03-2023

[Mini Event] you have to duet alone

in The Hanged Man on 07-03-2023

Melita, Jack, Talyson, Sohalia
20
Last post by Sohalia

on 07-17-2023

Flora

in IC Written Communications on 07-03-2023

Ronin
3
Last post by Ronin

on 07-03-2023

[PQ+] Where the rum has gone

in Arclight Ocean on 07-02-2023

Remi, Jack, Zephyr, Serendipity, Hadama, Koa
51
Last post by Koa

on 08-24-2023

[se] fever-dream tangerine sweat

in Ludo's Woods on 07-02-2023

Liam
9
Last post by Flora

on 08-17-2023

[se] love is ruthless

in The Hanged Man on 07-02-2023

Jack
16
Last post by Jack

on 07-04-2023

Ronin

in IC Written Communications on 06-29-2023

Ronin
4
Last post by Ronin

on 06-29-2023

cheap medicine

in The Hanged Man on 06-27-2023

Isla
24
Last post by Flora

on 06-30-2023

& everything nice

in The Hanged Man on 06-27-2023

Ronin
24
Last post by Ronin

on 06-27-2023

mayday, one, two

in The Rainbow Road on 06-27-2023

Koa
25
Last post by Flora

on 08-23-2023

incantevole!

in Tanglefoot on 06-26-2023

Mateo
25
Last post by Mateo

on 06-27-2023

Dad

in IC Written Communications on 06-26-2023

Remi
3
Last post by Flora

on 06-26-2023

Dear Flora

in IC Written Communications on 06-26-2023

Talyson
4
Last post by Flora

on 06-28-2023

beach babes

in Shrine on 06-25-2023

Safrin
5
Last post by Flora

on 06-26-2023

The one with the fancy umbrella in it

in The Hanged Man on 06-20-2023

Hadama
19
Last post by Hadama

on 07-21-2023

[SE] Jewels on Jewels on Jewels

in Sidhe Village on 06-14-2023

Phoebe
12
Last post by Flora

on 06-29-2023

Pantheon of Two

in Snowcloak on 06-14-2023

Hotaru, Serendipity
19
Last post by Flora

on 07-06-2023

[God Quest] beauty in the light

in Shrine on 06-14-2023

Safrin
3
Last post by Flora

on 06-20-2023

barefoot in tall grass

in Aumakua on 06-12-2023

Sohalia
22
Last post by Flora

on 06-13-2023

sea breeze

in Kuali'i Isles on 06-10-2023

Jack
11
Last post by Flora

on 06-25-2023

[Training] hits different

in City Gates on 06-09-2023

Koa
15
Last post by Flora

on 06-14-2023

step 1: super sekrit meeting time

in Thieves Guild on 06-09-2023

Eleftheria, George
6
Last post by Eleftheria

on 07-03-2023

girlbossing

in Kaiholo Port on 06-06-2023

Isla
31
Last post by Isla

on 06-09-2023

liar lover

in Metacarpal Island on 06-04-2023

Dantalion
19
Last post by Flora

on 06-14-2023

[se] rockin on strong

in Kraai on 06-02-2023

Noah
11
Last post by Noah

on 06-25-2023

in the middle of the afterparty

in The Hanged Man on 06-01-2023

Isla
26
Last post by Flora

on 06-02-2023

[Mini Event] Am I the drama?

in The Hanged Man on 06-01-2023

Remi, Isla, Ronin, Phoebe, Melita, Sunjata, Hotaru, Jack, Mateo, Paige, Everest, Serendipity, Talyson, Hadama, Dantalion, Eleftheria, George
70
Last post by Hadama

on 06-09-2023

alla nostra salute

in The Hanged Man on 05-31-2023

Mateo
20
Last post by Flora

on 06-02-2023

Mom <3

in IC Written Communications on 05-30-2023

Hotaru
4
Last post by Hotaru

on 05-31-2023

[Training] learn me a thing or two

in The Hanged Man on 05-30-2023

Ronin, Serendipity
20
Last post by Flora

on 05-30-2023

aurora borealis green

in The Hanged Man on 05-30-2023

Paige, Serendipity
21
Last post by Paige

on 07-03-2023

Petal

in IC Written Communications on 05-30-2023

Paige
3
Last post by Paige

on 05-30-2023

Sunjata <3

in IC Written Communications on 05-30-2023

Sunjata
2
Last post by Sunjata

on 05-30-2023

two birds

in The Hanged Man on 05-29-2023

Remi
8
Last post by Remi

on 05-29-2023

[PQ] the bee and the barb

in The Hanged Man on 05-30-2023

Jack, George
19
Last post by Flora

on 06-02-2023

[PQ] anti-hero

in The Hanged Man on 05-28-2023

Ronin, Jack
13
Last post by Flora

on 05-28-2023

you dismantle me

in Haulani on 05-28-2023

George
20
Last post by Flora

on 05-30-2023

Flora

in IC Written Communications on 05-25-2023

Hadama
3
Last post by Hadama

on 05-25-2023

hot tea

in Shrine on 05-25-2023

Safrin
4
Last post by Safrin

on 05-28-2023

[KQ] hold your breath

in Undergrove on 05-25-2023

Remi, Court Official, Mateo
16
Last post by Flora

on 05-27-2023

that's on you, babe

in Aumakua on 05-25-2023

Jack
11
Last post by Flora

on 05-25-2023

five finger discount

in The Hanged Man on 05-18-2023

Anju
18
Last post by Anju

on 06-27-2023

she had dirty word witchcraft

in Miana Pool on 05-18-2023

Dantalion
43
Last post by Dantalion

on 05-29-2023

[Mini Event] King Tide

in Court of the Stars on 05-18-2023

Melita, Harper, Jack, Hadama, Jude, Andromeda
19
Last post by Hadama

on 05-25-2023

[RQ] We know who we are

in Shrine on 04-14-2023

Safrin, Melita, Harper, Serendipity, Hadama, Jude
8
Last post by Hadama

on 05-30-2023

[split] [RQ] there and back again, bubble edition

in The Spiral Marketplace on 03-31-2023

Melita, Jack
4
Last post by Flora

on 04-14-2023

New Gospel

in Shrine on 03-15-2023

Frey
3
Last post by Flora

on 04-14-2023

[PQ] Try before you buy

in Boondocks on 03-13-2023

Anju, Talyson
19
Last post by Talyson

on 05-24-2023

[SE]Silk and satin, leather and lace

in Kaiholo Port on 03-11-2023

Hadama
8
Last post by Flora

on 04-30-2023

To Flora

in IC Written Communications on 03-03-2023

Hadama
2
Last post by Flora

on 03-10-2023

a million dreams

in Kaiholo Port on 03-02-2023

Mateo
35
Last post by Mateo

on 03-15-2023

[PQ] [RQ] there and back again, bubble edition

in Kaiholo Port on 03-02-2023

Melita, Jack
15
Last post by Jack

on 03-25-2023

one of these days

in Ahi Coast on 02-24-2023

Jack
21
Last post by Flora

on 03-02-2023

[Mini Event] Mind your fins and flukes

in Miana Pool on 01-18-2023

Harper, Ray, Maeve, Hadama
9
Last post by Hadama

on 03-05-2023

[RQ] they're not rocks, they're minerals!

in The Rainbow Road on 01-16-2023

Melita
20
Last post by Melita

on 03-03-2023

[SE] what changes and what stays the same

in Haulani on 01-01-2023

Ronin
18
Last post by Flora

on 01-01-2023

[God Quest] let me down easy

in Shrine on 12-10-2022

Frey
3
Last post by Flora

on 12-12-2022

(open) the new Potatnial

in Jack Tar Landing on 12-09-2022

Darkeye, Serendipity
17
Last post by Flora

on 02-04-2023

[Mini Event] As Above, So Below

in Miana Pool on 12-03-2022

Ray, Serendipity, Hadama
11
Last post by Hadama

on 12-28-2022

goodbye, goodbye, goodbye.

in Shrine on 11-30-2022

Remi, NPC, Mort, Hotaru, Mateo
23
Last post by Mort

on 12-16-2022

you sweet moonbeam

in Kaiholo Port on 11-29-2022

Mateo
16
Last post by Flora

on 11-29-2022

a lot to live without

in Haulani on 11-25-2022

Talyson
13
Last post by Flora

on 12-12-2022

I've got a lot to pine about

in Haulani on 11-24-2022

Paige
17
Last post by Flora

on 03-01-2023

I won't fall, but still down I go

in The Citadel on 11-18-2022

Hotaru
11
Last post by Flora

on 11-30-2022

[PQ+] fracture

in Haulani on 10-31-2022

Serendipity, Hadama, Enzo, Ray, Frey
45
Last post by Hadama

on 11-17-2022

[PQ+] freedom

in The Citadel on 10-31-2022

Serendipity, Sah, Alex, Hotaru
30
Last post by Sah

on 11-16-2022

To Flora

in IC Written Communications on 10-19-2022

Talyson
3
Last post by Talyson

on 10-27-2022

[Mini Event] count back from 100

in Ahi Coast on 10-13-2022

Paige, Serendipity, Hadama, Lisbeth
14
Last post by Flora

on 11-16-2022

lavendar haze

in VlamVloed on 10-07-2022

Neron
17
Last post by Flora

on 10-07-2022

[PQ] (se)(open) Let us walk on a Rainbow

in Sanctuary on 09-25-2022

Isla, Darkeye
15
Last post by Flora

on 11-16-2022

Three Way Date

in Shrine on 09-21-2022

Frey, Amanda
17
Last post by Amanda

on 09-23-2022

The bestest courier EVER!

in IC Written Communications on 09-21-2022

Talyson
4
Last post by Talyson

on 09-30-2022

[Training] (se) Time to Breath

in Military Barracks on 09-18-2022

Darkeye
14
Last post by Flora

on 10-07-2022

[Training] twice, just to be sure

in Haulani on 09-17-2022

Random Event, Jack, Serendipity
48
Last post by Jack

on 09-19-2022

[Training] sharpening my feathers

in Apopo on 09-17-2022

Amanda
26
Last post by Amanda

on 09-21-2022

Dad

in IC Written Communications on 09-16-2022

N/A
1
Last post by Flora

on 09-16-2022

[God Quest] love this journey for me

in Shrine on 09-16-2022

Frey
5
Last post by Flora

on 09-17-2022

pair of hearts

in The Hanged Man on 09-15-2022

Enzo
14
Last post by Flora

on 10-30-2022

Shipping and Handling Not Included

in Haulani on 09-13-2022

Talyson
20
Last post by Flora

on 09-16-2022

[SE] we're all indoor cats now

in Kaiholo Port on 09-12-2022

Jack
24
Last post by Flora

on 09-16-2022

Girls Day [SE]

in Haulani on 09-02-2022

Phoebe
25
Last post by Phoebe

on 10-06-2022

what, like it's hard?

in Hale Ka'aila on 09-01-2022

Jack, Serendipity
23
Last post by Jack

on 09-13-2022

[se] flattery will get you anywhere

in The Rainbow Road on 09-01-2022

Serendipity, Amanda
16
Last post by Flora

on 09-01-2022

birthmarks

in Rae's Fingers on 08-26-2022

Jack, Serendipity
43
Last post by Jack

on 09-01-2022

[se] dark sides

in Kaiholo Port on 08-15-2022

Jack, Serendipity
19
Last post by Flora

on 08-20-2022

[se] just a pinch

in Haulani on 08-05-2022

Jack
43
Last post by Flora

on 08-15-2022

Feathers for Favours?

in IC Written Communications on 08-05-2022

Talyson
6
Last post by Talyson

on 09-02-2022

brotherly love

in The Hanged Man on 08-03-2022

Mateo
23
Last post by Mateo

on 08-03-2022

[se] i'm always waiting for you

in Ahi Coast on 07-20-2022

Enzo
5
Last post by Flora

on 08-15-2022

[PQ] [se] you never know

in Ahi Coast on 07-20-2022

Melita, Hadama
16
Last post by Flora

on 08-11-2022

[Training] can't get away from the common sound

in The Rainbow Road on 07-06-2022

Sunjata
12
Last post by Flora

on 07-13-2022

[Mini Event] through the clouds a path is torn

in The Wildwood on 07-05-2022

Remi, Ronin, Felix, Mateo, Enzo
11
Last post by Remi

on 07-11-2022

[SWE] LIAT FUX

in The Feverlands on 07-01-2022

Remi, Court Official, Ronin, Deimos, Wessex, Melita, Evie, Noah, Lena, Sah, Maeve, Cordelia, Darkeye, Talyson, Hadama
36
Last post by Sah

on 08-21-2022

[se] double rainbow

in Boondocks on 06-13-2022

Neron
38
Last post by Neron

on 06-28-2022

[DROP] AmazeD

in IC Written Communications on 06-09-2022

Isla, Wessex, Evie, Lena, Darkeye, Serendipity, Hadama, Chaele
17
Last post by Serendipity

on 06-15-2022

[PQ] fever-dream, high

in Haulani on 06-09-2022

Paige, Enzo, Hadama
17
Last post by Flora

on 07-21-2022

{RQ} a pocketful of starlight

in Miana Pool on 06-02-2022

Paige
9
Last post by Paige

on 07-15-2022

{RQ} there will be darkness again

in Aumakua on 06-02-2022

Maeve, Hadama
11
Last post by Maeve

on 06-24-2022

[se] now the days go by so fast

in Guardian's Treehouse on 06-02-2022

Remi
8
Last post by Flora

on 06-28-2022

amorphophallus titanum

in Shrine on 05-16-2022

Frey
3
Last post by Flora

on 05-17-2022

[se] to be chaotic and bold

in Haulani on 05-15-2022

Random Event, Melita
22
Last post by Melita

on 06-28-2022

[RE] THE MYSTERIOUS FLESHPIT OF MYSTERY

in Oerwoud on 05-13-2022

Remi, Random Event, Isla, Ronin, Wessex, Melita, Maea, Nate, Sunjata, Mateo, Varus, Darkeye, Chaele
15
Last post by Random Event

on 05-15-2022

{SE} do we have to?

in Haulani on 05-12-2022

Maeve
8
Last post by Flora

on 06-02-2022

f r e s h

in Arclight Ocean on 05-04-2022

Jack, Serendipity
32
Last post by Flora

on 05-09-2022

[SWE] cold nights and shiny lights

in Boondocks on 05-01-2022

Remi, Court Official, Isla, Ronin, Deimos, Wessex, Melita, Maea, Amun, Falke, Lena, Mateo, Maeve, Varus, Enzo, Lilliane, Darkeye, Hadama, Pihu, Chaele, Alexander
28
Last post by Deimos

on 05-16-2022

all the things I'll show you

in Whispershore on 01-19-2022

Mateo
9
Last post by Mateo

on 01-26-2022

My love is where you are

in Crimson Cataract on 01-04-2022

Hotaru
7
Last post by Hotaru

on 02-20-2022

like waves in the sea

in Aumakua on 01-02-2022

Ronin
43
Last post by Flora

on 01-04-2022

we were born for silver screens

in The Stonesong on 11-08-2021

Enzo
9
Last post by Enzo

on 02-16-2022

8 active · 129 closed · 2 need replies · 137 total
Flora's Forum Info
Joined:
06-28-2021
Last Visit:

8 hours ago

Total Posts:
860 (0.97 posts per day | 0.58 percent of total posts)
(Find All Posts)
Total Threads:
53 (0.06 threads per day | 0.61 percent of total threads)
(Find All Threads)
Time Spent Online:
1 Week, 3 Days, 21 Hours