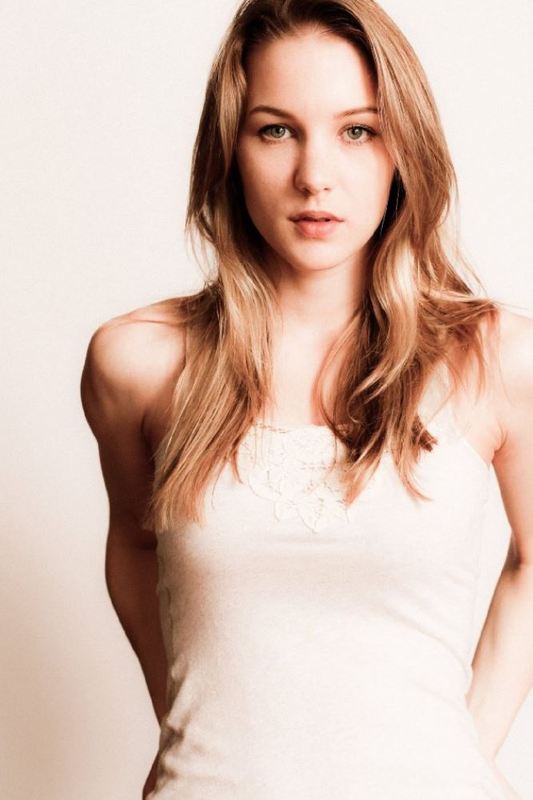 Basic Information
| | |
| --- | --- |
| Level: | 0 |
| Race: | Ancient |
| Nationality: | Natural |
| Citizenship: | Nomadic |
| Profession | |
| Organisation(s) | |
Character Information
Face Claim:
Tina Ivlev
Strength:
8 /30
Age:
24 (Longheat 292 PC)
Dexterity:
15 /30
Height:
5'4" / 162 cm
Endurance:
12 /30
Weight:
145
Luck:
/30
Gender:
Female
Intuition:
0 /3
Orientation:
Pansexual
Deity Alignment:
Dygra
Relationship Status:
Single
Appearance
Kallan has a thick head of blonde hair, the color akin to the halo of light that catches your eye when squinting at the high morning sun. Often she keeps it tied back, pulled loosely away from her face and out of mind. Hooded eyes of grey are in a near-perpetual scowl, and though often glamoured to nonexistence, horns start just below her hairline. Small bone nubs, jutting out no more than roughly 2 knuckles worth. They had the slightest upwards curve as they grew, perhaps someday resembling something like a ram.

While shorter than many of her peers, Kallan carries herself with an intimidating grace, lean muscles propelling her with quiet confidence. Her whip-like tail is often a clear indicator of her temper when visible, prone to irritated flicks that brush her ankles.
Personality
Kallan is as sharp as the fragmented rocks she was born from, always aware of those around her to a fault. Although her way of speech is often blunt, she has a big heart underneath her often prickly manner and cares deeply for those closest to her.
History
Kallan doesn't remember her life before awakening from Stasis. As far as she's concerned her life started when she finally awoke from her stoney casket, the burn of hunger consuming her thoughts until she was sated on the unfortunate fauna nearby.

Many things were unfamiliar to her now, having to restart her life in a world that time hadn't stopped for. She is often too restless to settle in any one place long and often comes back to the place of her 'birth'. The Climb's warmth and lethal terrain feeling like home beneath her bare feet.
Other
A rough estimate of this character's damage potential is as follows:
HP: 1

Unarmed strike:4

Physical attack with a basic weapon/attuned shifts: 14

Physical attack with an upgraded weapon/attuned shifts: 24

Physical attack with a mastered weapon/attuned shifts: 34

Magical attack with basic magic/mythical shifts: 16

Magical attack with upgraded magic/mythical shifts: 26

Magical attack with mastered magic/mythical shifts: 36
---
Gore Crow
Abilities
Magic: Fire Resistance (passive) | Cannot be harmed by heat or flame.
Type: Dark | Rank: Basic

---
Citizenship Ability
None! How sad!
---
Items
---
Companion
Player Post Count: 125
KQs: 0
PQ+s: 0
Mini Events: 0
SWEs: 0
PQs: 0
Player MP: 0
Halo
The Citadel - No thread

Palace - No thread
Snowcloak - No thread

Tundra - No thread

Sea of Glass - No thread
The Fangs - No thread
The Frostfields - No thread
Svaturis Bay - No thread
The Hollow Forest - No thread
The Greenwing - No thread

Explored: 0/10
Greatwood
Sidhe Village - No thread

Observatory - No thread
The Bodega - No thread
Undercroft - No thread

The Stone Symphony - No thread

Sunken Gardens - No thread
The Saltkiss Estuary - No thread

The Wildwood - No thread

Ludo's Woods - No thread
Crimson Cataract - No thread
Mathair - No thread
Eyes of Vi - No thread

Explored: 0/12
Hollowed Grounds
Inner Quarter - No thread

Temple - No thread
Domiciles - No thread
Atheneum - No thread
Black Lake - No thread
The Last Whisper - No thread

Outer Brambles - No thread

The Labyrinth - No thread
Levinsward - No thread
Peekaboo Rise - No thread
Glade - No thread

Oasis - No thread
The Spire - No thread

Outer Islands - No thread

Bone Bridges - No thread
Jack Tar Landing - No thread

Explored: 0/16
Torchline
Ahi Coast - No thread

Kaiholo Port - No thread
The Rainbow Road - No thread
Aumakua - No thread
Miana Pool - No thread

Haulani - No thread

The Hanged Man - No thread
Rae's Fingers - No thread

Arclight Ocean - No thread

Underwater City - No thread

The Spiral Marketplace - No thread
Drowned Gardens - No thread
Razortooth Basin - No thread
Moonkissed Reef - No thread

Kuali'i Isles - Distribute the swing
The Maw - No thread
Apopo - No thread
Metacarpal Island - No thread

Explored: 1/18
Stormbreak
City Area - No thread

The Celestine - No thread
The Tower - No thread
The Spyglass - No thread
The Archive - No thread
The Collegium - No thread
Pacifist Plaza - No thread
The Silk Houses - to be untethered, to be undone

The White Hart - No thread
Mother Molly's - No thread

Trinity Temple - No thread
Eye of the Storm - No thread

The Falling - No thread

Skyport - No thread
The Grotto - No thread

City Gates - No thread

The Righteous Climb - No thread

Explored: 1/17
The Draig Cordillera
The Draig Cordillera - No thread

Amphitheatre - No thread
Infinity Fields - No thread
Caido's Lighthouse - No thread
Weightless Waterfall - No thread
Summit - No thread

Explored: 0/6
King's End
King's End - No thread

The Barrows - No thread

The Last Step - No thread
Meadowreach - No thread

Queen's Gambit - No thread
Mourn - No thread

The Dreaming Well - No thread

Boondocks - No thread

Explored: 0/9
Hak Etme
Hak Etme - No thread

The Furnace - No thread
Boneyard - No thread
Sunshine Pools - No thread
Sea of Dreams - No thread
Suvahasi - No thread

Explored: 0/6
The Feverlands
The Feverlands - No thread

The Hanging Tree - No thread
Tar Pits - No thread
The Sallow Swamp - No thread

Explored: 0/4
Oerwoud
Oerwoud - No thread

Tanglefoot - No thread

Leap of Faith - No thread
The Mistbanks - No thread

Undergrove - No thread

The Peepholes - No thread

Brittlebone Bridge - No thread
Wishtide Waterways - No thread

Explored: 0/8
The Climb
The Climb - {se} let you dirty up my soles

The Crust - No thread

Angel's End - No thread
Lava Pits - No thread

The Burrows - No thread

The Mountain's Roar - No thread
Soulfire Reach - No thread
Obsidian Cathedral - No thread
Frey's Breath - No thread

Explored: 1/9
Kallan's Forum Info
Joined:
05-23-2023
Last Visit:

11 hours ago

Total Posts:
11 (1.04 posts per day | 0.01 percent of total posts)
(Find All Posts)
Total Threads:
0 (0 threads per day | 0 percent of total threads)
(Find All Threads)
Time Spent Online:
11 Hours, 6 Minutes, 37 Seconds