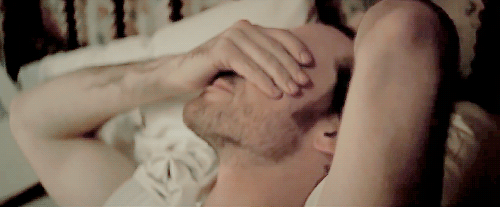 the things we hold are always the first to go
Given that Ronin hadn't been out much during LongNight - and
much
was still too much when it should have been
not at all
, he knew it was nothing compared to the tales he'd heard floating around the guild. Monsters, limbs and senses lost, and Remi— Ronin shuddered to himself, not wanting to let his mind wander there. Too much death already, without considering what might have happened to his partner.
It wasn't too surprising, then, that the guildmaster had sequestered himself away in one of the side rooms of the guild; there weren't many that weren't in use by their guests, at this point, but this room in particular was used for painting, and it had luckily been left well enough alone. That was where Ronin was now, dressed in an old shirt already smudged with charcoal and paint, working studiously on one of the walls with a brush.
A mass of constellations already covered the majority of the wall - if one stepped back far enough they seemed to come together to portray Safrin herself, but Ronin didn't consider it near done yet. He found the act soothing, mostly, and it passed the time while the insanity around them ran its course.