Odd
The Best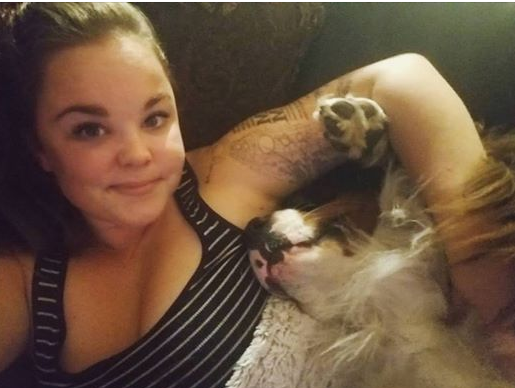 Basic Information
| | |
| --- | --- |
| Level: | 0 |
| Race: | Attuned |
| Nationality: | Outlander |
| Citizenship: | Halo |
| Profession | Incredible Incredulator |
| Organisation(s) | |
WUOTE OUTAOSD F;KLJASD FAS 'DFA SDF ASCF SDF
Character Information
Face Claim:
Some random
Strength:
108 /30
Age:
36 (Leafchange 279 PC)
Dexterity:
42 /30
Height:
smol
Endurance:
8 /30
Weight:
Luck:
4 /30
Gender:
nope
Intuition:
0 /3
Orientation:
nope
Deity Alignment:
None
Relationship Status:
fuck off
Appearance
Personality
History
Current Characters
Main
Supporting/B String Characters
Past Characters
Other
A rough estimate of this character's damage potential is as follows:
HP: 1

Unarmed strike:54

Physical attack with a basic weapon/attuned shifts: 64

Physical attack with an upgraded weapon/attuned shifts: 74

Physical attack with a mastered weapon/attuned shifts: 84

Magical attack with basic magic/mythical shifts: 14

Magical attack with upgraded magic/mythical shifts: 24

Magical attack with mastered magic/mythical shifts: 34
---
Abilities
---
Citizenship Ability
Halo has hardened you against her weather and her terrain. Once per PQ/PQ+/KQ/Drop, you can ignore an environmental effect that would otherwise hinder you (rough terrain, cold, wind, etc). (In order to use this ability, you must put a clear note in the bottom of your post immediately following the effect you want to ignore).
---
Items
Type: Grey | Style: Defensive | Level: Mastered
Magical earplugs that make bullshit inaudible

Type: Light | Style: Defensive | Level: Basic
critical plot information

Type: Light | Style: Other | Level: Basic
God quest pass

Type: Light | Style: Other | Level: Basic
Skip Two Levels - +8 Stats - Regular species companion
---
Companion
Mowgli - Mythical - Crazy fire-breathing horse
Player Post Count: 15,027
KQs: 0
PQ+s: 0
Mini Events: 0
SWEs: 20
PQs: 0
Player MP: 3679
Still alive.
Halo
The Citadel - No thread

Palace - No thread
Snowcloak - No thread

Tundra - No thread

Sea of Glass - No thread
The Fangs - No thread
The Frostfields - No thread
Svaturis Bay - No thread
The Hollow Forest - No thread
The Greenwing - No thread

Explored: 0/10
Greatwood
Sidhe Village - No thread

Observatory - No thread
The Bodega - No thread
Undercroft - No thread

The Stone Symphony - No thread

Sunken Gardens - No thread
The Saltkiss Estuary - No thread

The Wildwood - No thread

Ludo's Woods - No thread
Crimson Cataract - No thread
Mathair - No thread
Eyes of Vi - No thread

Explored: 0/12
Hollowed Grounds
Inner Quarter - No thread

Temple - No thread
Domiciles - No thread
Atheneum - No thread
Black Lake - No thread
The Last Whisper - No thread

Outer Brambles - No thread

The Labyrinth - No thread
Levinsward - No thread
Peekaboo Rise - No thread
Glade - No thread

Oasis - No thread
The Spire - No thread

Outer Islands - No thread

Bone Bridges - No thread
Jack Tar Landing - No thread

Explored: 0/16
Torchline
Ahi Coast - ave atque vale

Kaiholo Port - No thread
The Rainbow Road - No thread
Aumakua - No thread
Miana Pool - No thread

Haulani - No thread

The Hanged Man - No thread
Rae's Fingers - No thread

Arclight Ocean - No thread

Underwater City - No thread

The Spiral Marketplace - No thread
Drowned Gardens - No thread
Razortooth Basin - No thread
Moonkissed Reef - No thread

Kuali'i Isles - No thread
The Maw - No thread
Apopo - No thread
Metacarpal Island - No thread

Explored: 1/18
Stormbreak
City Area - No thread

The Celestine - No thread
The Tower - No thread
The Spyglass - No thread
The Archive - No thread
The Collegium - No thread
Pacifist Plaza - No thread
The Silk Houses - No thread

The White Hart - No thread
Mother Molly's - No thread

Trinity Temple - No thread
Eye of the Storm - No thread

The Falling - No thread

Skyport - No thread
The Grotto - No thread

City Gates - No thread

The Righteous Climb - No thread

Explored: 0/17
The Draig Cordillera
The Draig Cordillera - No thread

Amphitheatre - No thread
Infinity Fields - No thread
Caido's Lighthouse - No thread
Weightless Waterfall - No thread
Summit - No thread

Explored: 0/6
King's End
King's End - No thread

The Barrows - No thread

The Last Step - No thread
Meadowreach - No thread

Queen's Gambit - No thread
Mourn - No thread

The Dreaming Well - No thread

Boondocks - No thread

Explored: 0/9
Hak Etme
Hak Etme - No thread

The Furnace - No thread
Boneyard - No thread
Sunshine Pools - No thread
Sea of Dreams - No thread
Suvahasi - No thread

Explored: 0/6
The Feverlands
The Feverlands - No thread

The Hanging Tree - No thread
Tar Pits - No thread
The Sallow Swamp - No thread

Explored: 0/4
Oerwoud
Oerwoud - No thread

Tanglefoot - No thread

Leap of Faith - No thread
The Mistbanks - No thread

Undergrove - No thread

The Peepholes - No thread

Brittlebone Bridge - No thread
Wishtide Waterways - No thread

Explored: 0/8
The Climb
The Climb - No thread

The Crust - No thread

Angel's End - No thread
Lava Pits - No thread

The Burrows - No thread

The Mountain's Roar - No thread
Soulfire Reach - No thread
Obsidian Cathedral - No thread
Frey's Breath - No thread

Explored: 0/9
Odd's Threadlog
47 active · 238 closed · 31 need replies · 285 total
Thread
Participants
Posts
Last Post
Time | Marcus Olson

in Application Archives on 06-03-2023

Time
2
Last post by Odd

on 06-03-2023

shark | Koa Carpenter

in Application Archives on 06-01-2023

Shark
2
Last post by Odd

on 06-01-2023

Crow | Octavius Acanthio Belefort

in Application Archives on 05-30-2023

crowspeaks
2
Last post by Odd

on 05-30-2023

Crow | Eleftheria Hawke

in Application Archives on 05-27-2023

crowspeaks, Honey
3
Last post by Odd

on 06-04-2023

Dyn | Kallan

in Application Archives on 05-23-2023

Dyn
2
Last post by Odd

on 05-23-2023

Brit | Caden

in Application Archives on 05-23-2023

Brit
2
Last post by Odd

on 05-23-2023

Rayo | Alys Glasse

in Application Archives on 03-18-2023

Rayo, Honey
3
Last post by Odd

on 04-16-2023

Dreamer | Lissa Arcelle

in Application Archives on 02-25-2023

Dreamer
2
Last post by Odd

on 02-25-2023

I'm Back!

in General Chat on 01-30-2023

Spero
2
Last post by Odd

on 01-30-2023

Spero | Aster Nova

in Application Archives on 01-29-2023

Spero
3
Last post by Odd

on 01-30-2023

N3rdyBirdee - Farrow

in Application Archives on 01-22-2023

N3rdybirdee
2
Last post by Odd

on 01-22-2023

Arueshalae

in Application Archives on 01-01-2023

FROSTCestrell
2
Last post by Odd

on 01-01-2023

Linds | Royal

in Application Archives on 12-31-2022

Linds
2
Last post by Odd

on 01-01-2023

Rayo | Sohalia Lumaris

in Application Archives on 12-31-2022

Rayo
4
Last post by Odd

on 05-03-2023

Lilitu | ThatOneWeirdo

in Application Archives on 12-27-2022

ThatOneWeirdo
2
Last post by Odd

on 12-27-2022

Cirago | Zefira

in Application Archives on 12-18-2022

Cirago
2
Last post by Odd

on 12-27-2022

Freya

in Application Archives on 12-16-2022

FROSTCestrell
2
Last post by Odd

on 12-16-2022

Ester Leigh/Reace

in Application Archives on 12-07-2022

Reace
2
Last post by Odd

on 12-07-2022

Time | Andromeda

in Application Archives on 11-30-2022

Time
2
Last post by Odd

on 11-30-2022

plot VII begins!

in Plot Related on 11-24-2022

Court Official, Honey, Terra Omen, Artio, Brit, Heather, Time, Blackbird, Cirago, Neowulf, Grant, Lostdream
13
Last post by Lostdream

on 11-28-2022

Honey | Dantalion

in Application Archives on 11-19-2022

Honey
4
Last post by Honey

on 05-27-2023

Morgen Walker | Odd

in Application Archives on 11-17-2022

N/A
3
Last post by Odd

on 01-22-2023

Blackbird/Kaiden Strajah

in Application Archives on 11-15-2022

Blackbird
3
Last post by Odd

on 12-12-2022

Guidebook improvements

in General Chat on 11-14-2022

Terra Omen, Cirago, Time
4
Last post by Time

on 11-16-2022

Lisbeth

in Application Archives on 10-07-2022

Terra Omen, Honey, Court Official
4
Last post by Court Official

on 10-29-2022

Brit | Jude Quinn

in Application Archives on 09-01-2022

Brit
4
Last post by Odd

on 06-01-2023

[SWE] the 11th hour

in Plot Related on 09-01-2022

Court Official, Terra Omen, Blackbird, Grant, Time, Heather, Artio, Honey, Brit, Cirago
12
Last post by Cirago

on 10-31-2022

Terra | Amanda Branford

in Application Archives on 08-28-2022

Terra Omen, Honey
3
Last post by Odd

on 09-16-2022

Tybalt | Ox

in Application Archives on 07-10-2022

Tybalt
2
Last post by Odd

on 07-10-2022

[SWE] sweetpeas and saffron

in Application Archives on 07-01-2022

Honey, Court Official, Heather, Astor, Cirago, Brit, Blackbird, Lostdream
9
Last post by Lostdream

on 08-31-2022

Cass | Andromeda Nebulis

in Application Archives on 06-06-2022

Cass
2
Last post by Odd

on 06-07-2022

Pringle | Charlotte Marelis

in Application Archives on 06-02-2022

Pringle
2
Last post by Odd

on 06-03-2022

Neo | Kenza

in Application Archives on 05-29-2022

Neowulf
2
Last post by Odd

on 05-30-2022

Chan | Isar Sindri

in Application Archives on 05-19-2022

Chan
2
Last post by Odd

on 05-19-2022

[SWE] sleigh bells ring

in Application Archives on 05-01-2022

Honey, Court Official, Heather, Cirago, Artio, Lostdream
7
Last post by Lostdream

on 06-30-2022

DaniKay | Zamara

in Application Archives on 04-30-2022

DaniKay
2
Last post by Odd

on 05-01-2022

Malediction | Mordecai Letto

in Application Archives on 04-20-2022

Malediction
2
Last post by Odd

on 04-20-2022

Artio | Alexander

in Application Archives on 04-09-2022

Artio
2
Last post by Odd

on 04-11-2022

Cith | Chaele Omriwin

in Application Archives on 04-07-2022

Cith, Honey
3
Last post by Honey

on 04-18-2022

Sineda | Beryl Scair

in Application Archives on 03-15-2022

Sineda
2
Last post by Odd

on 03-16-2022

Crooked | Pihu Anjali

in Application Archives on 03-09-2022

Crooked
3
Last post by Odd

on 04-07-2022

[SWE] mustn't forget

in Application Archives on 03-01-2022

Honey, Crooked, Court Official, Heather, Skylark, Astor, Cirago, Blackbird, Artio, Sineda, Lostdream
12
Last post by Honey

on 04-30-2022

Cirago | Hadama

in Application Archives on 02-27-2022

Honey, Cirago, Serendipity
8
Last post by Odd

on 03-15-2023

Cirago | Talyson Seawright

in Application Archives on 02-26-2022

Honey, Cirago
8
Last post by Honey

on 12-31-2022

Lostdream | Darkeye

in Application Archives on 01-02-2022

Court Official, Lostdream
7
Last post by Odd

on 11-28-2022

[SWE] sunshine riptide

in Application Archives on 01-01-2022

Honey, Crooked, Court Official, Heather, Astor, Brit, Sineda, Lostdream
9
Last post by Brit

on 03-01-2022

Brit | Soleil Lovi

in Application Archives on 12-21-2021

Brit, Skylark
3
Last post by Odd

on 06-01-2023

Blackbird/Alex Moore

in Application Archives on 12-16-2021

Blackbird, Court Official
3
Last post by Odd

on 10-11-2022

Spring | Kei Xin

in Application Archives on 12-09-2021

Spring
2
Last post by Odd

on 12-09-2021

Sineda | Chrysaora

in Application Archives on 11-16-2021

Sineda, Court Official
3
Last post by Odd

on 02-03-2022

Sineda | Lilliane Baker

in Application Archives on 11-12-2021

Sineda, Skylark
4
Last post by Odd

on 03-01-2022

Nell | Azure Evren

in Application Archives on 10-13-2021

Nell
2
Last post by Odd

on 10-14-2021

Brit | Enzo Kaliesin

in Application Archives on 10-12-2021

Brit
4
Last post by Odd

on 11-01-2022

Flora Kaliesin | Odd

in Application Archives on 09-23-2021

Honey
7
Last post by Odd

on 06-01-2023

Blackbird/Edmund Ansel

in Application Archives on 09-05-2021

Blackbird, Skylark
3
Last post by Odd

on 11-30-2022

[SWE] diamond dust

in Plot Related on 09-01-2021

Honey, Court Official, Grant, Time, Heather, Skylark, Astor, jyawnee, Artio
11
Last post by Skylark

on 11-01-2021

Marina | Johnny

in Application Archives on 08-01-2021

Marina
2
Last post by Odd

on 08-01-2021

Sparrow | Jacob Renwick

in Application Archives on 07-31-2021

Sparrow
2
Last post by Odd

on 07-31-2021

Time | Ellyra Fox

in Application Archives on 07-14-2021

Time
2
Last post by Odd

on 07-14-2021

Artio | Cordelia Limore

in Application Archives on 07-02-2021

Artio, Skylark
6
Last post by Odd

on 07-18-2022

Character of the Year

in Important on 06-30-2021

Court Official, Heather, Honey, Lostdream
5
Last post by Lostdream

on 03-01-2023

Everest Hart | Odd

in Application Archives on 05-31-2021

Safrin
4
Last post by Odd

on 02-04-2023

spooky | Taewa Faire

in Application Archives on 05-12-2021

spooky
2
Last post by Odd

on 05-13-2021

Rosebud | Eryx Pennington

in Application Archives on 05-02-2021

Rosebud
2
Last post by Odd

on 05-03-2021

[SWE] lighten up

in Plot Related on 05-01-2021

Court Official, Honey, Artio, Blackbird, Chan, ZombeiKid, Heather, Astor, Catalysta, Skylark, Brit, jyawnee
13
Last post by jyawnee

on 07-01-2021

Zombeikid | Elliot Young

in Character Applications on 04-11-2021

ZombeiKid
2
Last post by Odd

on 04-12-2021

ave atque vale

in Ahi Coast on 04-06-2021

Ronin, Sunjata
33
Last post by Sunjata

on 04-10-2021

Brit | Ophelia Athanasia

in Application Archives on 03-30-2021

Brit, Skylark
5
Last post by Odd

on 09-12-2022

ali | Saartjie Vermaak

in Character Applications on 03-25-2021

ali
2
Last post by Odd

on 03-25-2021

Artio | Paige Berkley

in Character Applications on 03-24-2021

Artio
3
Last post by Odd

on 11-24-2022

Brit | Anju Rao

in Application Archives on 03-03-2021

Brit
2
Last post by Odd

on 03-03-2021

when you hit me, hit me hard (open!)

in Slagveld on 02-24-2021

Ronin, Neos
11
Last post by Neos

on 02-27-2021

Artio | Maeve

in Character Applications on 02-23-2021

Honey, Shark, Skylark, Artio
12
Last post by Odd

on 10-13-2022

Bees | Cameron Davis

in Character Applications on 01-01-2021

Bees, Skylark
4
Last post by Odd

on 02-25-2022

Blackbird/Sah Lovi

in Character Applications on 11-23-2020

Skylark, Moderator, Blackbird
12
Last post by Odd

on 03-16-2023

Blackbird/Ray Lunarium

in Character Applications on 11-08-2020

Blackbird, Skylark
8
Last post by Odd

on 06-22-2022

Tesability | Belril Sylminar

in Character Applications on 11-07-2020

Tesability, Skylark
3
Last post by Skylark

on 01-04-2021

Honey | Mateo Taliesin

in Character Applications on 10-16-2020

Shark, Honey
4
Last post by Honey

on 04-16-2023

Odd | Edwyn Digby

in Character Applications on 10-09-2020

N/A
2
Last post by Odd

on 10-09-2020

WHY NO LOVE FOR THE ASCENDED?

in General Chat on 10-08-2020

Skylark, Astor, lancydulac, jyawnee, Chan, Oakley, Bees
14
Last post by Astor

on 10-09-2020

Karuna | Amaya Faust

in Character Applications on 09-25-2020

Karuna
3
Last post by Karuna

on 09-25-2020

Malgai | Friedrich Schreckt

in Character Applications on 09-19-2020

Malgai
2
Last post by Odd

on 09-19-2020

Heather | Lena Magnus

in Character Applications on 09-19-2020

Heather
3
Last post by Odd

on 07-07-2022

Time | Vega Echevarría

in Character Applications on 09-18-2020

Time
2
Last post by Odd

on 09-18-2020

Skylark | Seraphina

in Character Applications on 09-14-2020

Skylark
3
Last post by Skylark

on 07-02-2021

DreadBlackKnight | Marquis Aust

in Character Applications on 09-06-2020

DreadedBlackKnight
2
Last post by Odd

on 09-08-2020

kae | Brecken Michaelis

in Character Applications on 09-04-2020

kae
2
Last post by Odd

on 09-04-2020

Whimzi | Amaris Chandrakant

in Character Applications on 09-03-2020

Whimzi
2
Last post by Odd

on 09-03-2020

[SWE] break the mirage

in Plot Related on 09-01-2020

Honey, Crooked, Court Official, Shark, Heather, Skylark, Astor, jyawnee, Oakley
10
Last post by Shark

on 11-01-2020

Willie Dolan/Lancy

in Character Applications on 08-17-2020

lancydulac
2
Last post by Odd

on 08-17-2020

Mara | Odd

in Character Applications on 08-17-2020

N/A
1
Last post by Odd

on 08-17-2020

Azrael | Skylark

in Character Applications on 08-15-2020

Skylark
3
Last post by Skylark

on 09-23-2021

Odd | October Hart

in Character Applications on 08-10-2020

N/A
1
Last post by Odd

on 08-10-2020

Your characters...

in General Chat on 07-31-2020

Shark, Skylark, Astor, lancydulac
5
Last post by Shark

on 08-01-2020

Astor | Falke Guildenstern

in Character Applications on 07-17-2020

Astor, Moderator
5
Last post by Moderator

on 07-12-2021

Honey | Finn Rosencrantz

in Character Applications on 07-15-2020

Honey, Skylark
6
Last post by Odd

on 07-31-2022

Chachy | Keyes Sen

in Character Applications on 06-18-2020

Chachy, Court Official
3
Last post by Court Official

on 06-18-2020

Ayla | Arlo Gavanagh

in Character Applications on 06-08-2020

ayla
2
Last post by Odd

on 06-08-2020

delreid | Phizarae Ephereia

in Character Applications on 05-28-2020

delreid
2
Last post by Odd

on 05-28-2020

Vee | Naavi Sen

in Character Applications on 05-28-2020

Vee
2
Last post by Odd

on 05-28-2020

Bees | Theo

in Character Applications on 05-15-2020

Bees, Skylark
4
Last post by Skylark

on 02-11-2021

Dutch | Mallorie Woodbourne

in Character Applications on 05-06-2020

dutch, Skylark
3
Last post by Skylark

on 06-23-2020

WHY NO LOVE FOR THE FAE?

in General Chat on 05-01-2020

Neowulf, Grant, Astor, Cirago, Kyra, Chan, Brit, Oakley, Socks, Bees
23
Last post by Bees

on 10-09-2020

[SWE] snowtide

in Plot Related on 05-01-2020

Court Official, Shark, Heather, Skylark, Astor, lancydulac, jyawnee, Chan, mercedes, Chachy, Whimzi
12
Last post by jyawnee

on 06-30-2020

Pan | Caspian

in Character Applications on 04-21-2020

Pan
2
Last post by Odd

on 04-21-2020

Vee | Elias Vaughn

in Character Applications on 04-21-2020

Vee, Skylark
3
Last post by Skylark

on 05-20-2020

Chulane | Whimzi

in Character Applications on 04-19-2020

Whimzi, Skylark
6
Last post by Skylark

on 09-24-2020

Cian | Odd

in Character Applications on 04-19-2020

N/A
2
Last post by Odd

on 04-19-2020

Region Traditions

in General Chat on 04-18-2020

Chan, Crooked, Astor
4
Last post by Astor

on 06-03-2020

Skylark | Glas Westfall

in Character Applications on 04-18-2020

Skylark
3
Last post by Skylark

on 08-05-2020

Vee | Lirsi Kinne

in Character Applications on 04-06-2020

Vee
2
Last post by Odd

on 04-07-2020

Osozo|jyawnee

in Character Applications on 04-02-2020

jyawnee, Skylark
3
Last post by Skylark

on 05-17-2020

Brit | Maru Ngata

in Character Applications on 04-02-2020

Brit
2
Last post by Odd

on 04-02-2020

Oakley | Delta

in Character Applications on 04-01-2020

Oakley
2
Last post by Odd

on 04-01-2020

Chan | Petra Myr

in Character Applications on 04-01-2020

Chan
2
Last post by Odd

on 04-01-2020

YolkHero | Niyu Temuha

in Character Applications on 03-29-2020

YolkHero
2
Last post by Odd

on 03-30-2020

Chachy | Aisha Khai

in Character Applications on 03-28-2020

Skylark, Chachy
7
Last post by Skylark

on 06-17-2020

Time | Letha Úlfurdur

in Character Applications on 03-24-2020

Time, Shark, Skylark
4
Last post by Skylark

on 05-06-2020

[SWE] in loving memory

in Plot Related on 03-01-2020

Court Official, Kyra, Cirago, Heather, Grant, lancydulac, Oakley, Honey, Skylark, Crooked, Shark, Socks, mercedes
15
Last post by mercedes

on 04-29-2020

Cirago | Kellan

in Character Applications on 02-12-2020

Cirago, Skylark
5
Last post by Skylark

on 05-24-2020

Lancy//Joshua Sheppard

in Character Applications on 02-11-2020

lancydulac, Shark
4
Last post by Shark

on 04-08-2020

Stein66 | Zhang Faustein

in Character Applications on 02-10-2020

Stein66
2
Last post by Odd

on 02-10-2020

Lion | Kalynd Adane

in Character Applications on 02-09-2020

Lion
2
Last post by Odd

on 02-09-2020

Crooked | Alina Estarr

in Character Applications on 02-07-2020

Crooked, Skylark
6
Last post by Skylark

on 11-16-2020

Bees | Arialla Calimeris

in Character Applications on 02-04-2020

Bees, Skylark
5
Last post by Skylark

on 01-17-2021

Lion | Rillian Estel

in Character Applications on 02-04-2020

Lion
2
Last post by Odd

on 02-04-2020

Mercedes | Rance Grenier

in Character Applications on 02-04-2020

Skylark, mercedes
5
Last post by Skylark

on 06-29-2020

Firebirb | Sabriel Moralis

in Character Applications on 02-02-2020

Firebirb
2
Last post by Odd

on 02-03-2020

A Treatise on Short-posting

in General Chat on 01-29-2020

Sky
2
Last post by Odd

on 01-29-2020

Astor | Raza Ekambe

in Character Applications on 01-23-2020

Astor, Shark, Skylark
4
Last post by Skylark

on 03-01-2021

Valentine | Merkesh Alaric

in Character Applications on 01-19-2020

Valentine
2
Last post by Odd

on 01-21-2020

Dinoraptor | Aine

in Character Applications on 01-11-2020

Dinoraptor
2
Last post by Odd

on 01-12-2020

Firebirb | Libbs Walzek

in Character Applications on 01-05-2020

Firebirb, Skylark
4
Last post by Skylark

on 02-03-2020

Oakley | Robin Bailey

in Character Applications on 01-04-2020

Oakley
2
Last post by Odd

on 01-04-2020

Kyra | Weaver Hale

in Character Applications on 01-03-2020

Court Official, Shark, Skylark, Kyra
7
Last post by Skylark

on 04-18-2020

Socks|Quanil

in Character Applications on 12-30-2019

Socks, Skylark
5
Last post by Skylark

on 03-04-2020

Plot Advancing PQs

in Plot Related on 12-23-2019

Honey, Court Official, Astor
4
Last post by Astor

on 01-19-2022

Rheena | Vraska Deadwind

in Character Applications on 12-15-2019

Rheena
2
Last post by Odd

on 12-15-2019

Imp | Falian

in Character Applications on 12-13-2019

Imp
2
Last post by Odd

on 12-13-2019

Zephoria / ShadowMare

in Character Applications on 12-13-2019

ShadowMare
2
Last post by Odd

on 12-13-2019

Nezumi | Bear

in Character Applications on 12-13-2019

Nezumi
2
Last post by Odd

on 12-13-2019

Time | Noah Olson

in Character Applications on 12-12-2019

Time, Court Official, Skylark, Honey
13
Last post by Court Official

on 10-21-2022

Favorite Attuned Shift?

in General Chat on 11-19-2019

Crooked, Shark, Skylark, Cirago
5
Last post by Shark

on 11-19-2019

Sky/Ingrid

in Character Applications on 11-14-2019

Sky
3
Last post by Odd

on 12-23-2019

Luna | Octavia

in Character Applications on 11-14-2019

Luna
2
Last post by Odd

on 11-14-2019

Brit | Harper Quinn

in Character Applications on 11-04-2019

Brit, Court Official, Skylark
8
Last post by Odd

on 08-18-2022

[SWE] Following footprints

in Admin Announcements on 11-01-2019

Crooked, Court Official, Grant, Shark, Heather, Skylark, Astor, lancydulac, Cirago, jyawnee, Oakley
16
Last post by Shark

on 01-01-2020

Halloween Hijinks: Voting and guesses!

in Not-Canon on 10-28-2019

Honey, Crooked, Grant, Shark, Heather, Skylark, Astor, lancydulac, Cirago
11
Last post by Shark

on 10-31-2019

Charks | Kaimana

in Character Applications on 10-20-2019

Shark
4
Last post by Odd

on 01-21-2020

Odd | Oia'i'o

in Character Applications on 10-20-2019

N/A
4
Last post by Odd

on 01-21-2020

Delphia Thanatos

in Character Applications on 10-20-2019

Court Official, Grant, Skylark
6
Last post by Skylark

on 04-25-2020

Halloween Hijinks Contest!

in Not-Canon on 09-26-2019

Honey, Crooked, Grant, Shark, Heather, Skylark, Astor, lancydulac, Cirago
13
Last post by Shark

on 10-22-2019

Oakley | Oliver

in Character Applications on 09-24-2019

Court Official, Shark, Skylark, Oakley
8
Last post by Shark

on 06-18-2020

Dyn | Dante Steelson

in Character Applications on 09-20-2019

Dyn, Skylark
3
Last post by Skylark

on 06-24-2020

Cuphead | Senu

in Character Applications on 09-20-2019

Cuphead
2
Last post by Odd

on 09-20-2019

Brit | Clemente Belcourt

in Character Applications on 09-18-2019

Brit, Court Official, Skylark
4
Last post by Skylark

on 03-26-2020

Crooked | Amun Arlun

in Character Applications on 09-11-2019

Crooked, Court Official, Skylark
12
Last post by Odd

on 05-15-2022

[SWE] Blighted

in Admin Announcements on 09-01-2019

Court Official, Cirago, Shark, Grant, Honey, Heather, Crooked, Skylark, Astor, lancydulac, Brit
17
Last post by Astor

on 10-17-2019

charks | Lusea

in Character Applications on 08-21-2019

Shark
2
Last post by Odd

on 08-21-2019

Brit | Hotaru Kaito

in Character Applications on 08-20-2019

Skylark, Brit, Moderator, Serendipity
11
Last post by Odd

on 11-01-2022

Odd | James

in Character Applications on 08-09-2019

N/A
2
Last post by Odd

on 08-04-2020

Revan Darhorse

in Character Applications on 08-05-2019

Legion1
2
Last post by Odd

on 08-05-2019

Song title game!

in General Chat on 07-30-2019

Neowulf, Shark, Skylark, Laine, lancydulac, jyawnee, Sky
24
Last post by Sky

on 11-27-2019

Lancy -- Abasi

in Character Applications on 07-28-2019

lancydulac, Court Official
3
Last post by Court Official

on 11-10-2019

Rowan Balsomor

in Character Applications on 07-26-2019

Zomb
2
Last post by Odd

on 07-26-2019

Dyn | Eriadne Amoret

in Character Applications on 07-25-2019

Dyn
2
Last post by Odd

on 07-25-2019

Brit | Nephele Amoret

in Character Applications on 07-25-2019

Shark, Skylark, Brit
5
Last post by Odd

on 02-28-2022

Laine | Mercutio Kingston

in Character Applications on 07-23-2019

Laine
2
Last post by Odd

on 07-23-2019

Valentine | Skyler Zodiac

in Character Applications on 07-10-2019

Valentine
2
Last post by Odd

on 07-10-2019

Zomb | Feral Hunter

in Character Applications on 07-04-2019

Zomb
2
Last post by Odd

on 07-04-2019

[SWE] The Cloister of Trials

in Admin Announcements on 07-01-2019

Court Official, Shark, Heather, Skylark, Cirago, Astor, lancydulac, Honey, Neowulf, Wiggen
11
Last post by Wiggen

on 07-31-2019

Skylark | Sunjata Senzaok

in Character Applications on 06-23-2019

Shark, Skylark, Moderator
17
Last post by Odd

on 04-16-2023

Sassmeister | Eli Monnrow

in Character Applications on 06-22-2019

Sassmeister
2
Last post by Odd

on 06-22-2019

Watermel0nBob | Vynter White

in Character Applications on 06-21-2019

Watermel0nBob
2
Last post by Odd

on 06-21-2019

Jyoppi | Arick Fonteneux

in Character Applications on 06-18-2019

Jyoppi
4
Last post by Odd

on 06-18-2019

Krazie | Yvaine

in Character Applications on 06-17-2019

krazie
2
Last post by Odd

on 06-17-2019

Nat/Niambh Sirideán

in Character Applications on 06-17-2019

Nat
2
Last post by Odd

on 06-17-2019

Valentine | Nikki Zodiac

in Character Applications on 06-15-2019

Remi, Valentine
4
Last post by Remi

on 06-15-2019

Kheelan Raine

in Character Applications on 06-14-2019

Mad Hatter
7
Last post by Odd

on 06-14-2019

Gremlin | Virion

in Character Applications on 06-06-2019

Gremlin
2
Last post by Odd

on 06-06-2019

Ezra | Charks

in Character Applications on 06-05-2019

Shark, Court Official
3
Last post by Court Official

on 10-18-2019

Hazel | Nat

in Character Applications on 06-02-2019

N/A
1
Last post by Odd

on 06-02-2019

Area fast-facts

in General Chat on 05-29-2019

Astor, Cirago
4
Last post by Astor

on 05-31-2019

Annowre | Patton Smith

in Character Applications on 05-27-2019

Annowre
2
Last post by Odd

on 05-27-2019

Sage | Delilah Young

in Character Applications on 05-10-2019

Sage
2
Last post by Odd

on 05-13-2019

Riot | Ka-yeon Lee

in Character Applications on 05-10-2019

Riot
2
Last post by Odd

on 05-10-2019

[SWE] Rising Sun

in Admin Announcements on 05-01-2019

Honey, Court Official, Shark, Heather, lancydulac, Cirago
9
Last post by Heather

on 06-24-2019

kore | Melinoë

in Character Applications on 04-18-2019

kore
2
Last post by Odd

on 04-18-2019

Bees | Juniper Dubois

in Character Applications on 04-12-2019

Shark, Skylark
5
Last post by Odd

on 03-16-2022

Table Requests for Lancy :)

in Resources on 04-08-2019

Zomb, Crooked, Grant, Shark, Heather, Astor, lancydulac, Kyra, jyawnee, dutch, Valentine, Jyoppi, Oakley, cricket, Mroddy, ZombeiKid
128
Last post by lancydulac

on 05-02-2021

Lancy/ Jiao Chen

in Character Applications on 04-08-2019

lancydulac, Shark
3
Last post by Shark

on 02-10-2020

Zoa | Killian Soleil

in Character Applications on 04-07-2019

Zoa
2
Last post by Odd

on 04-07-2019

Sage | Eliza Kross

in Character Applications on 04-05-2019

Sage
2
Last post by Odd

on 04-05-2019

Chan | Rahva Weirwren

in Character Applications on 04-04-2019

Chan
2
Last post by Odd

on 04-04-2019

jyawnee | Nate Wren

in Character Applications on 03-31-2019

Honey, Court Official, Skylark, jyawnee, Moderator
18
Last post by Odd

on 01-18-2022

Tables from Jae?

in Resources on 03-29-2019

Jaecarys, Chan, Shark, Skylark, Grant, lancydulac, Astor, Zoa, Artio
23
Last post by Artio

on 03-01-2021

Wiggen | Jeb Porter

in Character Applications on 03-20-2019

Wiggen
3
Last post by Wiggen

on 03-20-2019

Wiggen | Are Jormsson

in Character Applications on 03-13-2019

Wiggen
2
Last post by Odd

on 03-13-2019

Collapsing table code for profiles

in Resources on 03-08-2019

Neowulf
3
Last post by Neowulf

on 03-15-2019

Dutch | Sorrel Acetum

in Character Applications on 03-02-2019

dutch
2
Last post by Odd

on 03-02-2019

[SWE] Life Renews

in Admin Announcements on 03-01-2019

Honey, Neowulf, Court Official, Grant, Shark, Heather, Skylark, Astor, lancydulac, Cirago
12
Last post by Neowulf

on 05-06-2019

Gif Response Game!

in General Chat on 02-26-2019

Grant, Skylark, lancydulac
10
Last post by Skylark

on 03-27-2019

Brit | Evie Wordsworth

in Character Applications on 02-25-2019

Skylark
5
Last post by Odd

on 10-29-2022

Chan | Maea Valair

in Character Applications on 02-23-2019

Chan, Skylark, Shark, Honey
6
Last post by Honey

on 04-18-2022

jyawnee | Peter Carrengay

in Character Applications on 02-23-2019

Court Official, jyawnee
7
Last post by Odd

on 12-31-2020

kae | Nathaniel Sterling

in Character Applications on 02-23-2019

kae, Court Official
3
Last post by Court Official

on 12-09-2019

Rem | Mino Lafayette

in Character Applications on 02-22-2019

Rem
2
Last post by Odd

on 02-22-2019

Wanted: Evie Wordsworth - TAKEN

in Wanted on 02-11-2019

lancydulac
4
Last post by Odd

on 02-11-2019

Lancydulac / Emmett Palmer

in Character Applications on 02-04-2019

lancydulac
2
Last post by Odd

on 02-04-2019

tables by kae

in General Chat on 02-01-2019

Shark, Skylark, lancydulac, kae
16
Last post by kae

on 02-27-2019

Sage | Arthur Pendragon

in Character Applications on 01-31-2019

Sage
2
Last post by Odd

on 01-31-2019

Comet | Nairi Hwang

in Character Applications on 01-25-2019

Comet
2
Last post by Odd

on 01-25-2019

kae | Seiji Okura

in Character Applications on 01-24-2019

kae
2
Last post by Odd

on 01-24-2019

New area idea/flora/fauna ideas!

in Admin Announcements on 01-23-2019

Zomb, Court Official, Jaecarys, Grant, Shark, Heather, Skylark, Astor, Cirago, jyawnee, Chan, Nat, Brit, Oakley, Sky, Vee, Catalysta, Mroddy, Blackbird, ZombeiKid, Sineda, Terra Omen
49
Last post by Cirago

on 10-14-2022

Skylark | Aedion Reszo

in Character Applications on 01-22-2019

Skylark
2
Last post by Odd

on 01-22-2019

Lamreii/ Jeremy Georgian

in Character Applications on 01-21-2019

lancydulac
2
Last post by Odd

on 01-21-2019

Sage | Kristopher Neculai

in Character Applications on 01-21-2019

Sage
2
Last post by Odd

on 01-21-2019

Odd | 108

in Character Applications on 01-20-2019

N/A
1
Last post by Odd

on 01-20-2019

jyawnee | Caiside Annatar

in Character Applications on 01-20-2019

jyawnee
2
Last post by Odd

on 01-20-2019

Bran ap Llyn

in Character Applications on 01-19-2019

Jacooob
2
Last post by Odd

on 01-19-2019

Bard's Testing Table

in Resources on 01-18-2019

Bard
2
Last post by Odd

on 01-18-2019

Sage | Mara Easton

in Character Applications on 01-16-2019

Sage
2
Last post by Odd

on 01-16-2019

Lancydulac's Art Request Thread~

in General Chat on 01-16-2019

Honey, Shark, Skylark, Astor, lancydulac, Cirago, Kyra
16
Last post by Odd

on 01-30-2019

Bard | Edden Moor

in Character Applications on 01-15-2019

Bard
2
Last post by Odd

on 01-15-2019

ACCENT CHALLENGE

in General Chat on 01-12-2019

PapaBear, Neowulf, Grant, ali, Skylark, lancydulac
11
Last post by Neowulf

on 01-14-2019

Music Share / Song A Day

in General Chat on 01-12-2019

Neowulf, Shark, Skylark, lancydulac, Cirago, jyawnee, kae, Wiggen, Hawksearcher
35
Last post by Hawksearcher

on 06-30-2022

(pre) ACCENT CHALLENGE

in General Chat on 01-12-2019

Neowulf, Shark, Skylark, lancydulac
7
Last post by Shark

on 01-12-2019

Free Deepfrost art

in Character Tables on 01-10-2019

xexes
2
Last post by Odd

on 01-10-2019

xexes | Yll

in Character Applications on 01-08-2019

xexes
7
Last post by xexes

on 01-10-2019

Odd | Ru'in Ongewenste

in Character Applications on 01-08-2019

N/A
1
Last post by Odd

on 01-08-2019

Skylark | Kiada Njovu-Reyes

in Character Applications on 01-08-2019

Skylark
4
Last post by Skylark

on 02-13-2021

Odd's tracker

in Plotting Trackers on 01-05-2019

N/A
6
Last post by Odd

on 01-16-2023

Sage | Alorhea Likos

in Character Applications on 01-03-2019

Sage
2
Last post by Odd

on 01-04-2019

Astor | Lily Balfour

in Character Applications on 01-02-2019

Skylark, Astor
6
Last post by Skylark

on 08-06-2020

[SWE] The smoke is rising in the shadows overhead

in Admin Announcements on 01-01-2019

Honey, Neowulf, Court Official, Grant, Shark, Heather, Skylark, Astor, lancydulac, Cirago, kae
12
Last post by Astor

on 02-19-2019

Character Songs!

in General Chat on 12-31-2018

lancydulac, PapaBear
3
Last post by PapaBear

on 12-31-2018

Jae | Ashetta Yla

in Character Applications on 12-31-2018

N/A
1
Last post by Odd

on 12-31-2018

Heather | Melita Najya

in Character Applications on 12-16-2018

Heather, Skylark
8
Last post by Odd

on 04-27-2023

Odd | Edrei Launceleyn

in Character Applications on 12-14-2018

Honey
2
Last post by Honey

on 12-31-2020

Cirago | Jigano Silversmith

in Character Applications on 12-14-2018

Cirago, Court Official, Skylark, Shark
15
Last post by Skylark

on 05-09-2020

Remi's aspirations

in Aspirations on 12-12-2018

N/A
1
Last post by Odd

on 12-12-2018

Lamreii / Samuel Wordsworth

in Character Applications on 12-11-2018

Court Official, Shark, Skylark, lancydulac
13
Last post by Skylark

on 04-27-2021

Chan | Korbin Hale

in Character Applications on 12-11-2018

Skylark, Kyra, Moderator
5
Last post by Moderator

on 06-30-2021

Sky's table ventures! [closed]

in Resources on 12-05-2018

Skylark, Shark, Astor, kae, lancydulac, Neowulf, Chan, jyawnee, Grant, Heather, Zoa, Court Official, Sassmeister, Watermel0nBob, Nat, Nico, Laine, Jaecarys, Brit, Cuphead, Valentine, Oakley, Dyn, Luna, Crooked, Rheena, Firebirb, Kyra, Time, Chachy, YolkHero, mercedes, Whimzi, ayla, dutch, Kuhlu, Tesability, Nell, Catalysta, Artio, ZombeiKid, Rosebud, Blackbird
1280
Last post by Skylark

on 06-08-2023

Odd / Remi Abruzzo

in Character Applications on 12-03-2018

Skylark, Moderator
13
Last post by Odd

on 06-07-2022

Honey / Ronin Taliesin

in Character Applications on 12-03-2018

Honey, Court Official, Shark, Skylark
18
Last post by Honey

on 10-26-2022

[SWE] OH MY GOURD [SEASONAL EVENT]

in Woodland on 12-02-2018

Rayo, Honey, Neowulf, Court Official, Jaecarys, Sage, Heather, Skylark, Astor, Cirago
16
Last post by Astor

on 12-31-2018

Lamreii / Bastien De Rosiere

in Character Applications on 12-01-2018

lancydulac, Skylark
4
Last post by Skylark

on 05-07-2020

Ktulu | ali

in Character Applications on 11-28-2018

ali, Crooked
3
Last post by Crooked

on 11-28-2018

Laine | Jorseval Craik

in Character Applications on 11-27-2018

Laine
2
Last post by Odd

on 11-27-2018

Blu | Iskra Firestorm

in Character Applications on 11-26-2018

Blu
4
Last post by Odd

on 11-26-2018

Time | Nizho Kouris

in Character Applications on 11-26-2018

Time
2
Last post by Odd

on 11-26-2018

Macha| Hope Reynard

in Character Applications on 11-26-2018

Macha
2
Last post by Odd

on 11-26-2018

Cercis: Felka Wrona

in Character Applications on 11-26-2018

Cercis
2
Last post by Odd

on 11-26-2018

Astor | Wessex Theskyra

in Application Archives on 11-24-2018

Court Official, Shark, Skylark, Astor
15
Last post by Odd

on 05-04-2022

Rayo | Sarya Daemenor

in Application Archives on 11-22-2018

Rayo
2
Last post by Odd

on 11-22-2018

Charks | Amalia Chandrakant

in Application Archives on 11-21-2018

Shark, Court Official, Skylark
9
Last post by Skylark

on 10-29-2020

Heather | Deimos Ignatius

in Application Archives on 11-20-2018

Heather, Skylark
12
Last post by Odd

on 09-21-2022

Charks | Zero

in Application Archives on 11-20-2018

Shark
2
Last post by Odd

on 11-20-2018

imi | Dee Ashenheath

in Application Archives on 11-10-2018

imi
2
Last post by Odd

on 11-10-2018

Odd | Tae Úlfurdur

in Application Archives on 11-09-2018

N/A
1
Last post by Odd

on 11-09-2018

GlassPuzzle | Edera

in Application Archives on 11-08-2018

GlassPuzzle
2
Last post by Odd

on 11-08-2018

Ziggy | Keziah Lothian

in Application Archives on 11-08-2018

Ziggy
2
Last post by Odd

on 11-08-2018

Liza | Isengrimm Edelwolf

in Application Archives on 11-08-2018

Liza
2
Last post by Odd

on 11-08-2018

Shortcodes

in Resources on 11-06-2018

N/A
1
Last post by Odd

on 11-06-2018

GlassPuzzle | Enigma of the Shovel

in Application Archives on 11-06-2018

GlassPuzzle
4
Last post by Odd

on 11-06-2018

Grant | Beatrix Launceleyn

in Application Archives on 11-06-2018

Grant, Skylark
3
Last post by Skylark

on 07-10-2020

Sage | Kalt Ravenshire

in Application Archives on 11-06-2018

Sage
2
Last post by Odd

on 11-06-2018

Wolfsong | Feirsanbrus Brandt

in Application Archives on 11-06-2018

Wolfsong
2
Last post by Odd

on 11-06-2018

Neo | Rory

in Application Archives on 11-05-2018

Neowulf
2
Last post by Odd

on 11-05-2018

Odds tables

in Resources on 11-04-2018

Xove, Neowulf, GlassPuzzle, Grant, Time, Shark, Skylark, Laine, Astor, lancydulac, jyawnee, Comet, Chan, Gremlin, Watermel0nBob, Brit, Oakley, mercedes
283
Last post by Odd

on 01-01-2023

THREAD OF THE MONTH

in Admin Announcements on 11-01-2018

Court Official, Rayo
4
Last post by Rayo

on 06-08-2023

Roana Steadman - Grant

in Admin Archives on 10-31-2018

N/A
1
Last post by Odd

on 10-31-2018

Grant | Phoebe Steadman

in Admin Archives on 10-31-2018

Honey, Court Official, Skylark
13
Last post by Honey

on 12-31-2022

Grant - Zariah Launceleyn

in Admin Archives on 10-31-2018

N/A
2
Last post by Odd

on 11-18-2019

Neron Launceleyn - Transition Notes

in Admin Archives on 10-30-2018

Honey, Shark, Moderator
4
Last post by Moderator

on 06-30-2021

Honey - Isla Lockwood

in Admin Archives on 10-30-2018

Honey, Skylark
10
Last post by Honey

on 06-02-2023

Saiden Hali - Transition Notes

in Admin Archives on 10-30-2018

Crooked, Moderator, Skylark
4
Last post by Skylark

on 10-13-2020

Vervain Yla - Transition Notes

in Admin Archives on 10-30-2018

Honey
3
Last post by Honey

on 08-08-2020

Ianto Dea Arduinna - Transition Notes

in Admin Archives on 10-30-2018

Honey, Skylark
5
Last post by Skylark

on 01-26-2021

Loren Launceleyn - Transition Notes

in Admin Archives on 10-30-2018

Crooked, Shark, Skylark
11
Last post by Skylark

on 11-13-2020

Puzzle pieces on the ground [Odd's chars]

in Character Tables on 10-30-2018

N/A
409
Last post by Odd

on 05-29-2023

QUOTE OF THE MONTH

in Admin Announcements on 10-29-2018

Court Official, Time, Skylark, Brit, Rayo
9
Last post by Rayo

on 06-08-2023

CHARACTER OF THE SEASON

in Admin Announcements on 10-29-2018

Honey, Court Official, Time
4
Last post by Honey

on 06-01-2023

[EXAMPLE] Odd | Remi Abruzzo

in Character Applications on 10-26-2018

N/A
1
Last post by Odd

on 10-26-2018

47 active · 238 closed · 31 need replies · 285 total
Odd's Forum Info
Joined:
10-20-2018
Last Visit:

2 hours ago

Total Posts:
1,282 (0.76 posts per day | 0.92 percent of total posts)
(Find All Posts)
Total Threads:
117 (0.07 threads per day | 1.45 percent of total threads)
(Find All Threads)
Time Spent Online:
3 Months, 2 Weeks, 3 Days