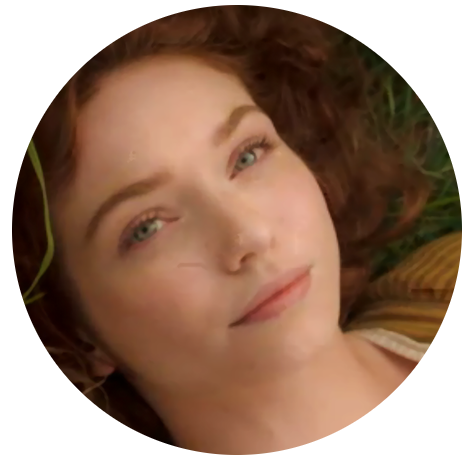 M E L I T A
---
That sounds like a good idea
was like a breath of fresh air to her ears, and she bloomed, blossomed, under the quiet praise. It was an instantaneous, radiant thing, brimming from the tips of her tangled, fiery mane the flash of her motions, made her all the more eager to help, to assist, in the building of rituals for legends. More than anything, it meant that she'd managed to be a part of
something
beyond disasters and ruin; had done nothing with weaponry or shields, and instead, obliged information, ideas, with others, with strangers, with friends. It was almost like days long since gone, when she and her companions dreamed about oceans and sand, about fire and ignition, about realms of peace and curiosities of old.
But she couldn't be distracted, deterred from the task at hand. She placed Fangorn down on the ground, and the gourd scurried behind her, pondering over whether to hiss or not if anyone strayed too close, but the girl remained incredibly undaunted, even more kindled and incensed, by the nature of their goals and ideals. Melita adhered to Rory's ideas, watching as the pony was secured, dragging her chosen log behind it as the hole was dug, reaching forward to help position in just so with the rest of the gathered. She even patted the wood for good measure, as if it were a mighty steed collaborating with their efforts, a noteworthy piece of support and function. Her strength was required to ensure success, and it caused her heart to sing, muscles adhered, grasp firm, as they went about securing the wood to its proper place.
The youth smiled again as she noticed the dirt shifting back around them, eyes suddenly drawn to the others, hoping to note who was causing the enchantments and invocations. She admired anyone who had the means of upheaval via magic and powers; but still managed just fine without the sorcerer blessings, breathing, inhaling, exhaling, the notions of strength and determination while they lowered the log.