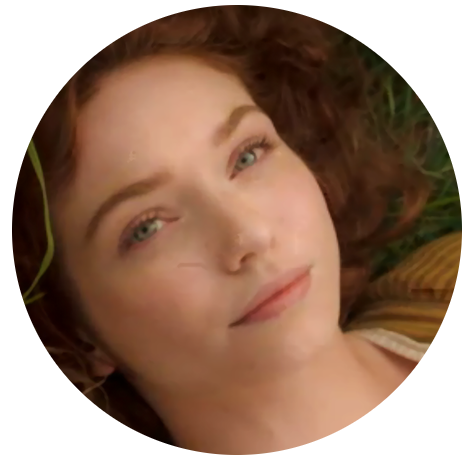 M E L I T A
---
The restlessness spiraled its way down her spine, along her shoulders, and out with a breath from her lungs. She thought some of it likely pooled its way down into her chest during Deepfrost, and then curled and contorted its way into her veins, into her flesh, into her bones, throughout LongNight, where she could do naught but wait and linger. Melita was not a being christened for languid, listless intervals; she was movement, she was motion, she was sound, loud, raucous endeavors and a splendor for life. She grasped hold of elements with her teeth and nails, provided vibrancy, hollered and howled into the midnight skies and asked them to do their worst because she was ready to rebel against their monstrous regimes. But this kingdom was different, vast, filled with uncertainty; a pattern she'd transcribed long ago in a world she understood.
So she roamed and wandered, tucked her feet into her boots, scooped up Fangorn and her satchel, maneuvering through the thawing snow and the disappearing rime, lifting her face to the sun so she could be caught in its warmth. It was pale and wan and a little lifeless, but it was better than the constant, overbearing weight of twilight and its secrets; here, in the hushed, soft bells of spring, she could almost feel the desert air clinging to her skin, the sand beneath her toes, the space between hearts and souls not so distant, not so far gone.
The gourd eventually wound his way to her shoulder, and they bounded together into woods and fields, eager for a distraction, for anything and everything to leap into their sights. There were images of LongNight's talons and knives flanking the scenery, but there were beautiful edges too, rounding out the sharpened blurs with petals and plumes, with greenery outshining the dark, bestial shades of gloom and damnation.
It wasn't all oblivion – her heart settled when they lingered far enough into the glade, where the wonders exploded in a series of already vibrant hues blending, melding, and molding. There were buds on trees, inching their way across boughs in pink and white outlines, subtle petals blooming beneath the wide-open copse. Only here did she finally smile, because there pieces of peace, harmony, nestled in the chambers of birdsong and light, delicate ether; Clementine would've loved it here, stopping to smell each blossom as it made its debut into the world.
She nestled herself down below a massive tree just beginning to unearth its own florets, and Fangorn bounded off, sniffing at a nearby pile of brush. Melita merely stared for a few seconds at the view and backdrop around her, imagining her twin roaming around and exclaiming at each new bloom she'd found.
Oh, Mel, look at this one!
She'd say, and the youth would scramble right next to her sister, not as interested or intrigued as the other girl, but it wouldn't have mattered, because she loved her dearly –
A tear fell down her cheek and she dashed it away. Fangorn looked up from what he was doing, but she shrugged, laughing a little, until she heard a series of sounds. She tilted her head for a moment, rising slightly from her spot on a massive root, intending to follow the line of melodies. They were small, tiny, minute, but still present and
there
, like triumphant hums, jubilant decibels, ringing and alluring through the rest of the blissful day. Curiosity made her twist around bark and trunk, until she finally discovered the nature of the noise: a cluster of bees.
Her excitement overflowed, and she itched, she yearned, she craved to burst with enthusiasm. While Clementine had been fascinated with her flowers, Melita had loved the buzzing bees, following them with rapt adoration and inquiry through fields and meadows; pretending to be amidst their brethren, pressing her lips together until she could mimic their sound. She cherished the way they protected their hives, how they arrived to the scene no matter the threat, how they rushed into battle with no thought for themselves, but for their
queen
, their
home
, using their one sting before falling in battle. She'd often thought she'd be the same, die the same; and she swallowed down the choking sorrow suddenly clutching her throat. No need to be misty-eyed.
She wanted to join them – but something held her back. Perhaps it was instinct. Perhaps it was the unknown. Perhaps it was everything rolled into one, and she simply wanted to enjoy their singsong presence. But the honeybee girl couldn't stop herself from merging into their song – her hum aching to match theirs beat for beat, strain for strain, harmony for harmony, as she sat down, chin in her hands, and watched.