Senu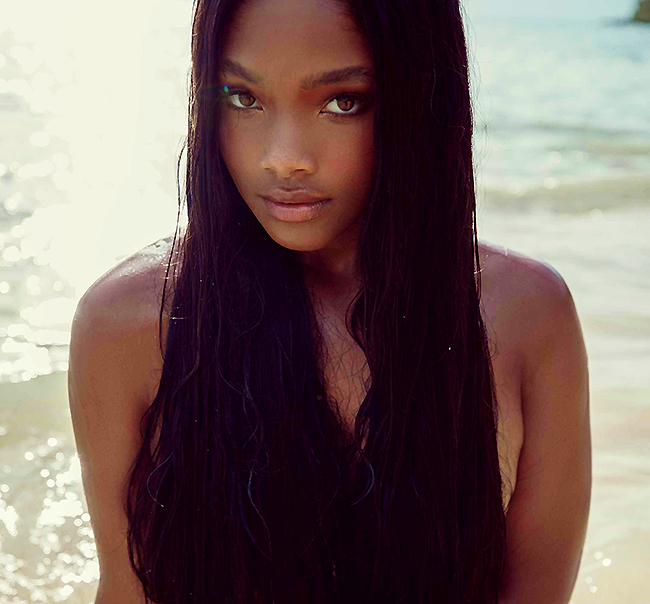 Basic Information
| | |
| --- | --- |
| Level: | |
| Race: | Accepted |
| Nationality: | Outlander |
| Citizenship: | Hollowed Grounds |
| Profession | Sculptor/Blacksmith |
| Primary Organisation | |
| Secondary Organisation | |
Character Information
| | | | |
| --- | --- | --- | --- |
| Face Claim: | Anita Marshall | Strength: | 10 /30 |
| Age: | 21 (Flowerbirth 290 PC) | Dexterity: | 10 /30 |
| Height: | 5'6" | Endurance: | 10 /30 |
| Weight: | 120 lbs | Luck: | 5 /30 |
| Gender: | Female | Relationship Status: | Single |
| Orientation: | Bisexual | Deity Alignment: | |
Appearance
Dark-skinned with alluring hazel brown eyes and a soft, gentle face with a charming button nose and plump, luscious lips, a common thought among those that have met her had always been that of a charming and comely impression. Apart from several healed scars and scrapes from playing around and minor accidents at work, her complexion is otherwise free of any major scars or blemishes. Her hazel brown eyes are just as expressive as they are alluring.

Often carrying a message that her words do not, one can often tell how she feels when words fail her. A warm sense of nurturing kindness can usually found in their gaze. Her usually neat long straight waist-level black hair is usually either worn free, tied up in a pony tail or elaborately braided behind her back. Blessed with ample assets and feminine curves, she still has more than a fair share of muscles (compared to the average maiden) earned from a frequent and highly physical lifestyle that has earned her a fit and toned body. She often wears a gold necklace, along with a simple pair of earrings and a bracelet on her right hand.
Personality
Naturally fun-loving and a passionate soul, Senu loves having fun, and she works just as hard as she plays hard. It is natural for her to devote all her attention to something once it sticks with her, and she usually focuses on it until something new catches her attention.

She is devoted and committed to those she loves and befriends. It isn't wrong to say that she is a highly active individual, and sitting still doing nothing is something she finds incredibly boring. She will always be found engaged in some activity, big or small, doing whatever she can to keep the boredom at bay. Since young, Senu has always been observant to her surroundings and overtime she learnt to trust her instincts and can usually sense something bad about to happen. She is smart enough to not throw herself in fights she can't win and is also usually a sensible judge of character. She is also not one that frightens easily.

Once she sets aside some goals for herself, she becomes incredibly dedicated to her goals, pretty much almost to the point of stubbornness. Her trust is not easily gained, but once it is attained, her trust and loyalty will be resolute. Honest and sincere, she can sometimes be honest to a fault. Putting sincerity and dedication into the things she does, commitment is never a problem for her. Senu hates being underestimated.

People tend to pass judgements sorely based on looks alone which annoys her greatly especially when she knows she is fully capable of doing the task. She is assertive enough to fight for herself, but not to the point of being overly aggressive. She also tends to hates lies of any sort. Even the ones told to her for her own good. She would rather face the hurtful truth than face being lied to. She usually feels betrayed when she finds that she has been lied to.
History
Senu was born into a long line of Ancient Egyptian artisans in 1265 BC during the long and successful reign of the illustrious pharaoh Ramesses II the Great. She lived with her parents who both excelled in their respective professions. Her father was a sculptor who was part of a team that was instrumental in carving many statues in temples, tombs and palaces.

He also worked with wood from time to time. Ramesses II was a pharaoh with a god-like status that built more statues than any other pharaoh in Egyptian history, and so artisans that worked with stone were a constant need to fill in the perpetual huge demand that was seemingly always present, as the statues varied in size, and those of the colossal variant took months, and even years to form. Her mother was a highly talented sculptor who made all kinds of sculptures, the most famous being the funerary statuettes for the Pharaoh. When she wasn't working on a job for royalty, she worked on jobs for common folk, as well as the upper class and nobility, who also seemed to enjoy her works, and they consisted of a sizeable portion of her regular customers. With the amount of passion her father and mother had for their crafts and jobs, it was only natural that young Senu found herself equally enamoured with sculpting and pottery.

When she wasn't playing around with the other children, she busied herself with learning pottery first, before moving on to carving and sculpting when she grew older, and her father finally felt it time to teach her the craft after years of begging from his only child. She found herself equally interested in both and displayed a natural talent for them.

Craftwork was in her blood, and most of her relatives and ancestors were all skilled and dedicated artisans, no matter the craft they were in. Her grandfather was a blacksmith who excelled in bronze, and her grandmother, an equally talented sculptor. It was thus natural that she too would be an artisan, just like the rest of her family. As to which one she would pick, remained a constant dilemma for her. Despite Egyptian women being accorded with equal status in most cases in society, there were still exceptions preferred males as the dominant sex.

Her parents were very supportive and did not care about the words of others, and continued teaching her, wanting her to enjoy her time before she was eventually married off like all young Egyptian daughters. As Senu blossomed into a beautiful young woman, the thought of marriage seemed closer than ever. Less than two years after she was married, she disappeared, leaving not a single clue behind for any of her loved ones about her whereabouts.
Other
Abilities
Channeling: Allows an Accepted to channel a lesser deity during a time of crisis (1x a season)
Type: Light | Rank: Basic

---
Citizenship Ability
The world is new to you, and you to it. During PQ/PQ+/KQs/Drops, you roll with advantage on luck-based rolls and receive an extra name during drops. (In order to use this, make sure to note the ability at the bottom of each post)
---
Items
---
Companion
Senu's Forum Info
Joined:
09-01-2019
Last Visit:
10-15-2019, 03:47 AM
Total Posts:
14 (0.04 posts per day | 0.02 percent of total posts)
(Find All Posts)
Total Threads:
1 (0 threads per day | 0.03 percent of total threads)
(Find All Threads)
Time Spent Online:
4 Hours, 43 Minutes, 14 Seconds