Killian Soleil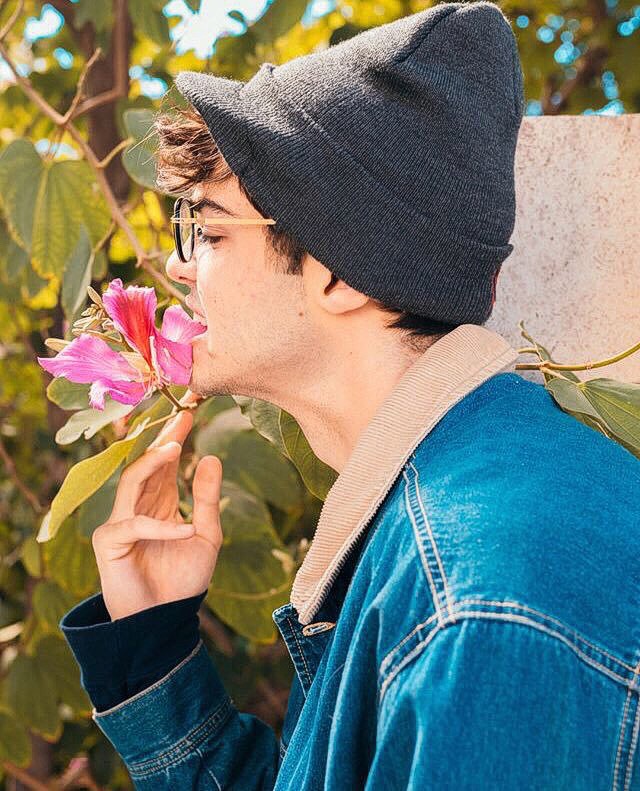 Basic Information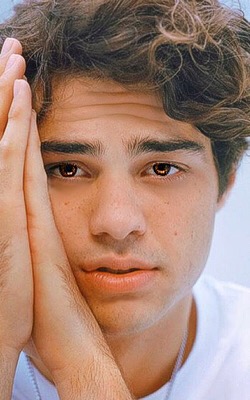 | | |
| --- | --- |
| Level: | 2 |
| Race: | Attuned |
| Nationality: | Outlander |
| Citizenship: | |
| Profession | Scout |
| Primary Organisation | ☆ Loreseeker's Guild |
| Secondary Organisation | |
Character Information
| | | | |
| --- | --- | --- | --- |
| Face Claim: | Noah Centineo | Strength: | 14 /30 |
| Age: | 21 (Longheat 290 PC) | Dexterity: | 15 /30 |
| Height: | 6'1" | Endurance: | 12 /30 |
| Weight: | 176 lbs | Luck: | 10 /30 |
| Gender: | Male | Relationship Status: | a single pringle |
| Orientation: | Bisexual | Deity Alignment: | |
Appearance
☼
The first thing you might notice about Killian would be his stature. The golden boy is very capable of carrying himself like the god he was meant to be... but more likely you'd find him in a shoulders forwards, boyish gait that seems to fit him in the most winsome way. He's almost always got a smile on his face, and exudes warmth like the sun. He's rather tall, long legged and handsome, with tanned caramel colored skin dappled with freckles, and chocolate brown eyes that seem to glow honey gold in the sunlight. His golden brown hair is often ruffled, a short mess of curls. He is the depiction of a living sundrop.
Personality
Killian is above all else, an adventurer. An optimist with an eye for thrills. Curiosity drives most of his actions, the need to explore and experience life to the fullest. He can be rather reckless, and even foolish at times, and has a very 'fuck yeah let's go' attitude. He craves excitement, and maybe even glory, but mostly just a happy life with no restrictions. This does get him into trouble sometimes, when rules are set and he tries to find his way around them, though lately he's been attempting to stay in line.

While he can be too spirited, sassy, and a bit naïve at times, Killian is most often an exuberantly friendly, compassionate and charming person to be around. Sweet, flirty, youthful; the sun, his patron, suits him well, as he has a very refreshing effect on those around him. His energy is boundless, from sunrise to sunset he's on the move. He makes friends easily, and navigates relationships with an "in the moment" attitude. He is a good ally as well, Killian is always up for antics and as you might've guessed, doesn't mind breaking a rule or two to help out a friend in need.

Updates
History
Killian was born in a small nation called Regne du Jour, in a land like Earth but a bit more magical. Where Killian hails, each region is governed by a deity, and each deity chooses an heir to inherit some of their power to protect their people and the territory belonging to said deity. Regne du Jour's deity was Soleil, the goddess of the sun, a benevolent yet harsh goddess, who's light could be both a blessing when the crops would grow, or a curse when she would drought them.

The day Killian was born, night didn't come. This was a sign that the next heir of Soleil was upon them, so the reign of the region eagerly sought him. His parentage was nothing grand, he was born in a small warriors village on the outskirts of Regna du Jour, his father left his young mother to deal with the baby on her own, so when the reign of the region came to give the mother and son a new and blessed path, it was very welcome. As a young child, Killian basked in the life he was given, protected and loved and provided for. But as he got older, he started to realize that his life wasn't necessarily his. He wasn't just Killian, he was Killian Soleil, the heir of the goddess, and someday it was gonna be his job to do... basically whatever everybody told him to do. Everything he did was under the supervision of the reign, and he began to spite it. Not to mention he always felt a little inadequate, like he wasn't supposed to have all of what he was given. Like he wasn't enough or wasn't capable of what they wanted of him.

And so when he was thirteen he ran away, and went on a grand adventure (from his home to a farmers field) before being caught and returned to the safe care of the reign. Even though he hadn't really gotten anywhere, and he had only been out for thirty minutes or so, Killian treasured that freedom. That was not the last time he snuck out. He became a regular trouble maker; arguing with his mentors, sneaking off into markets to buy junk he didn't need, and always running somewhere he wasn't supposed to. While the reign was by no means happy with this development, his mother supported him in everything he did, and never scolded him or made him feel small. She was his closest ally, and would always hold a special place in his heart.

When he turned sixteen, despite having done almost everything that the reign said would piss off the goddess Soleil, Killian was granted his first gift of her magic. Shape shifting. She granted him the form of a cheetah, and needless to say, the reign was mortified. Their biggest problem was Killian running away, was this some sort of message the goddess was trying to share with them? Whatever, Killian let the reign ponder where they had gone wrong, and he continued to be the trouble child of Regne du Jour.

Then came the war, Killian was eighteen when tensions began to rise between Regne du Jour and a neighboring territory. In the name of the goddess, the reign declared war between the nations, and now that he was of age and trained properly, the heir was expected to fight. The only thing was, he didn't want to. Killian didn't care about stupid religious disputes, he didn't feel the need to uphold the honor of his patron, and he especially didn't want to kill anyone. The responsibility was too great for one so young, who barely believed in his own validity as it was. So! well I bet you can guess what happened next.

But sometimes, there are consequences for denying responsibility. And this time there was; in the shape of a puddle than he ran right into, and fell into another world.
Other
☼
Cheetah
Abilities
---
Citizenship Ability
---
Items
---
Companion
Killian's Threadlog
0 active · 15 closed · 0 need replies · 15 total
Thread
Participants
Posts
Last Post
[Mini Event] flying too close to the sun

in Fields on 05-01-2019

Remi, Ronin, Ianto, Roana, Zariah, Beatrix, Wessex, Bastien, Lily
20
Last post by Ianto

on 05-06-2019

[PQ] Long may you run

in The Wildwood on 05-01-2019

Court Official, Jigano, Deimos, Samuel, Arduinna, Random Event, Delah
43
Last post by Deimos

on 05-14-2019

[PQ] First Seek to Understand

in Sanctuary on 04-30-2019

Phoebe, Emmett, Nate, Remi
19
Last post by Phoebe

on 05-16-2019

Dark Diamond

in Loreseeker's Guild on 04-28-2019

Jigano
18
Last post by Killian

on 05-08-2019

shaking like the devil when she lets me go

in Woodland on 04-24-2019

Caiside
18
Last post by Caiside

on 05-14-2019

[PQ] When is a Barn a Home

in Fields on 04-22-2019

Roana, Emmett, Are
16
Last post by Roana

on 05-13-2019

darlin don't you see, I'm not satisfied till i hold you tight

in Shrine on 04-21-2019

Random Event
3
Last post by Killian

on 04-23-2019

Having a Wander

in Woodland on 04-20-2019

Jiao
13
Last post by Jiao

on 05-11-2019

the future's blurry, but the past is a trap.

in The Outskirts on 04-18-2019

Ashetta
8
Last post by Killian

on 04-21-2019

Disciples and Deadly Things

in Glade on 04-14-2019

Phoebe
29
Last post by Phoebe

on 05-09-2019

juliet, the dice was loaded from the start

in The Outskirts on 04-14-2019

Ianto
30
Last post by Ianto

on 04-24-2019

With the stroke of the oars.

in Sanctuary on 04-13-2019

Are
22
Last post by Killian

on 04-27-2019

so tell me that's fantastic, and promise me you'll always sigh

in Fields on 04-13-2019

Kiada
11
Last post by Killian

on 05-05-2019

you're missing what im tryna say, there's nothing getting in my way

in Atheneum on 04-13-2019

Jigano
51
Last post by Killian

on 04-28-2019

someone must've loved you, not the way that I do

in Woodland on 04-09-2019

Phoebe
20
Last post by Phoebe

on 04-14-2019

0 active · 15 closed · 0 need replies · 15 total
Killian's Forum Info
Joined:
04-07-2019
Last Visit:
05-27-2019, 07:50 PM
Total Posts:
127 (0.24 posts per day | 0.17 percent of total posts)
(Find All Posts)
Total Threads:
6 (0.01 threads per day | 0.14 percent of total threads)
(Find All Threads)
Time Spent Online:
4 Days, 20 Hours, 43 Minutes




``````